Installing an artificial wall planter system is easy to create a lush, vertical garden in any space. Here are two popular ways to create a stunning vertical artificial wall garden.
— The First Way Is to Use Interior Artificial Moss Wall
Artificial moss walls make excellent accents to offices and homes. And they can add a natural, earthy feel to the place. Users can choose different sizes and textures of artificial moss for different effects. Users can place artificial moss wall tiles on surfaces like walls or floors. A moss wall is an excellent option for urban landscapes or commercial applications. People can bring real moss wall art to businesses and landscapes with artificial moss.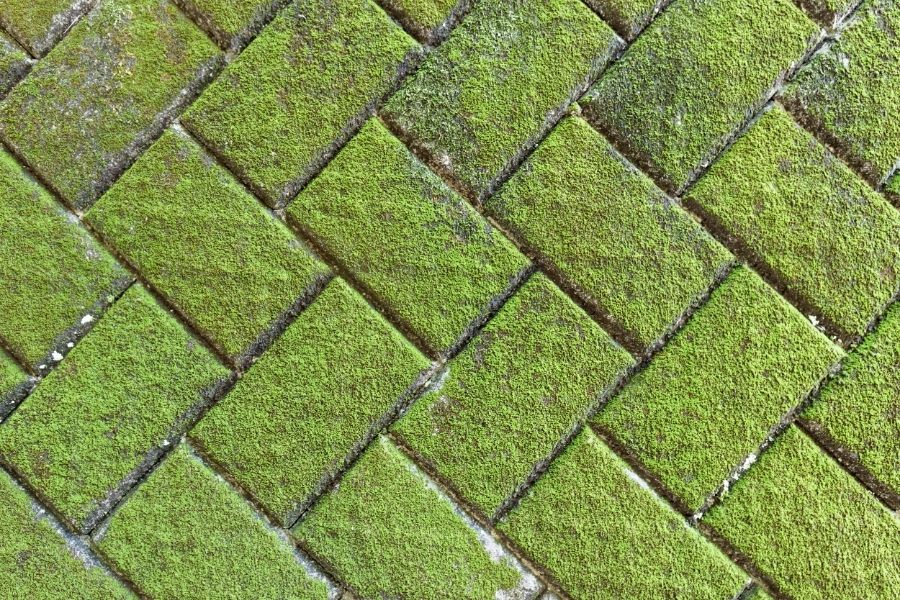 1. Artificial Moss Wall Art
Increasing numbers of landscape gardeners and designers choose preserved moss wall elements. Designers use them in forest green interiors. The moss wall can help to improve indoor environments. The preserved moss wall is processed for a richer look. Their appearance is softer and fresher than the original moss.
This dust-free moss wall absorbs excess noise and heavy metals. Thus, it helps to bring the forest indoors with its natural look. Designers can also use them as a soil topper in floral arrangements and craft projects. The moss wall has over ten different colors. It is easy to install and maintain indoors. There are PVC and wooden moss wall panel choices available. Producers can make it to any color or custom design according to customers' requests.
2. The Advantages of Artificial Moss Wall
It helps to improve indoor environments.
An artificial moss wall is an excellent way of creating an interesting and peaceful effect indoors. It has a variety of colors, textures, and sizes. And people can blend it into any theme or design aesthetic.
It can absorb noise & heavy metal.
The moss wall can absorb noises, reducing echo and reverberation. It can also absorb heavy metals from the air. It helps to create a healthier and more pleasing indoor environment.
It brings forest interiors.
The moss wall helps to bring the forest indoors with its natural look. It becomes a great part of indoor environments and aesthetics. Designers can use the moss wall to craft stunning compositions.
It is easy to install and DIY.
The moss wall is light and easy to install. It does not need any special equipment or installation process. People can hang or attach it to the walls in a simple way. Thus, it is an excellent choice for DIY-ers who want an easy project.
The moss wall requires little maintenance. It needs minimal care, and it does not need water. Thus, people can enjoy a beautiful artificial wall with little effort and maintenance cost. Users can clean the moss wall with a damp cloth. It can last several years without fading and discoloring.
It has a natural looking.
Artificial plant walls are popular for indoor decoration. The faux moss wall has a natural look that can enhance any design. The preserved moss wall looks like natural moss. And it is an excellent interior design option with its lush green colors.
3. Moss Wall Panel Options
There are PVC moss mats and wooden moss panels for choice. The PVC moss mat is soft and light. It is easy to install on floors for decorations. The wooden moss panels can help to prevent deformations. Customers can choose from different types of moss wall panels. Producers make PVC and wooden panels for artificial moss walls. Thus, people can pick the one that best fits their projects or interior designs. And designers can customize it according to customers' requests.
4. Where Can We Use Artificial Moss Wall?
Designers can place different moss panels for both residential and commercial applications. The moss wall is a favorite of landscapers, retailers, and interior designers. They use them indoors as green walls, landscapes, or event backdrops.
For landscapers looking for new and unique materials for decoration, this forest moss style is an ideal option. Designers can add the moss wall to create a welcoming atmosphere. The artificial moss walls are popular for creating tropical vibes at cafes, stores, hotels, offices, exhibitions, and more.
— The Second Way is to Use Artificial Vertical Garden Wall
Artificial vertical gardens and green wall panels are the perfect suits for your customers and company. The benefits of vertical garden wall panels for commercial landscape projects are endless.
1. What is Artificial Vertical Garden Wall?
We produce all our artificial garden walls according to ISO 9001. And all our products are certified as being SGS quality. Various options are available for designs, products, packaging, and foliage sprays. You can choose artificial plant walls with UV protection and fire retardant according to your business's needs. These vertical wall panels are safe both indoors and outdoors. The garden walls are very realistic-looking. We design them to mimic the natural flora that one might find in a lush garden.
Our artificial garden walls are easy to assemble and install. They usually come in panels of 1m x 1m. We can also design the size according to customers' requests with our bespoke orders. Our artificial plant wall coverings have a lifespan of about 3-5 years. It can last more than three years outdoors. And it lasts over five years if displayed indoors.
We pack our artificial garden wall panel with lush, varied foliage for a natural look. People can fix the decorative artificial vertical garden wall onto the panels. They can use zip ties according to their preferred style. They can place artificial green wall plants to match their decor and feel.
2. What Are the Benefits of Artificial Vertical Garden Wall?
They are durable and 100% recyclable.
The artificial vertical garden wall panel is an environmentally friendly product. The panels provide a long-lasting replacement for natural plants. Made of recyclable materials, they can keep green and withstand different weather conditions. They are trendy in garden applications with their eye-catching designs and lifelike foliage.
They have a unique snap and lock system.
We design our wall panels to connect with a grid system. They have a snap-and-lock feature, making them easier to install. The artificial vertical garden wall panels have a secure fit. So, there is no extra adhesive for installation. This system makes them more helpful for DIY projects.
They are earth and human-friendly.
There are no toxic chemicals or heavy metals in our wall panels. So, they are 100% safe for kids and pets. And the artificial vertical garden wall can help to reduce air pollution. It is a beneficial feature for companies that want to pursue a green environment policy on their premises.
We apply a special UV powder to the wall panels. It helps to protect our artificial garden wall panels against harsh sunshine. Its UV protection adds longevity to the panels as well. The anti-UV material will also help to maintain the color of the foliage. And it prevents the garden wall panes from fading over time.
We provide a bespoke design for customers.
We offer custom designs for artificial vertical garden walls. We can cut the panels to a shape according to the client's desires or need. Our experts will help you to create the perfect design to fit your requirements. Our artificial vertical garden walls provide a cost-effective solution for any business.
3. Where can we use an Artificial Vertical Wall?
Our artificial living walls are great for indoor and outdoor settings. We produce all our own artificial plant wall panels. Our artificial vertical garden walls provide a unique feature for homes or businesses. You can find them in gardens, hotels, resort lobbies, shopping malls, and office buildings.
They add a touch of sophistication and natural beauty to any space. They are perfect for spicing up the ambiance of any living space. And they can make the place look more inviting. Our artificial plant wall coverings provide an ideal backdrop for any event. Users can install them onto the existing structure or framed surfaces in a simple way.
We hope you find this information helpful. And it helps you make an informed decision when selecting wall panels. Contact us today for more information about our product or services! We are always ready to assist. Thank you for your support!