There is a wide range of outdoor artificial plants available. Creating a lush landscape has been easier. From bushes to trees, artificial plants come in many shapes and sizes. There are various options, from realistic-looking blooming flowers to vibrant green foliage. We've asked many artificial plant importers about the popular artificial outdoor plants. Here is a list of their top five picks.
1. UV Protection Artificial Boxwood Hedges
Boxwood plants have become the most popular choice in landscape design. Metal or concrete fences may not be suitable for the park style. But UV-resistant artificial boxwood shrubs can create beautiful privacy screens with little maintenance. Artificial boxwood hedges come in various sizes and can fit any space. Users can place them around gardens, fences, or decks. They can add color and texture while also creating privacy. The foliage remains lush all year round with zero maintenance required! These plants are perfect for creating a unique style in a garden or patio.
Producers add high-quality UV powders to the materials and molds during manufacturing. Producers mix the anti-UV material into the fabric of plants and foliage. So they can prevent fading and cracking. This raw material ensures the plants last longer. And they look more vibrant even in harsh climates. Producers made these plants with natural and weather-resistant raw materials. Thus, these plants can create a lush green backdrop in any setting. Artificial boxwood plants are one of the most popular outdoor artificial plants.
Unlike natural boxwood, artificial ones are light and easy to install. They also look natural in any outdoor setting, from a garden to a balcony. Plus, the artificial boxwood plants come with pre-potted soil. It makes the setup easier and faster. These plants are available in many heights and sizes. They can help create a stunning effect in outdoor spaces. The artificial leaves of these plants provide a more elegant look. They come with anti-UV treatment. So they can prevent fading in direct sunlight. These plants are ideal for creating a tropical atmosphere in any space. These trees bring a touch of paradise to the landscaping design.
2. Large Outdoor Artificial Trees
Nowadays, artificial plants look so real through their lifelike foliage, stems, and trunks. These plants with different leaves are perfect for creating many vacation atmospheres. Large outdoor artificial trees are a great way to create an instant atmosphere in any garden. These trees can bring peace, beauty, and luxury no matter the season. These plants need little maintenance and last for many years. So these plants are ideal for outdoor spaces. They help create various landscaping styles, including blooming gardens and tropical jungles.
Here we've listed some of the most realistic artificial outdoor plants.
Tropical landscapes are elegant, lush, exotic, and pulsing with life. But there are few places with tropical climate conditions. Some landscape designers are interested in tropical vacation ideas. Fiddle Leaf Figs, large Fake Palm Trees, and Monstera are the best choices. These plants offer a unique and realistic touch to outdoor areas. Producers make the plants with high-quality, commercial-grade materials. So they are fade resistant and weatherproof. The foliage of these artificial plants is lush and vibrant. It adds instant life to any outdoor space.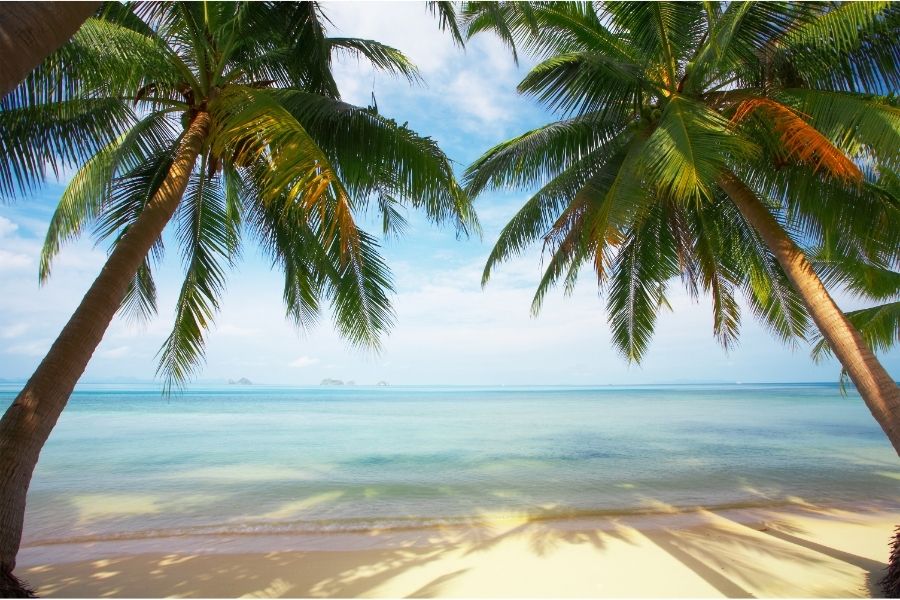 Mediterranean landscaping is famous for its lush and elegant appearance. The bright colors, and the beautiful architecture, make it a perfect spot to relax. The olive tree is most customers' favorite faux outdoor plant for this style. There are various outdoor artificial potted olive trees from small to large dimensions. They can meet all the exclusive requirements. Users can emphasize them with romantic European planters to any outdoor space decor. They can offer all living plants beauty and vibrant colors without any maintenance. These plants can add a unique style to any garden, patio, or balcony.
Cherry blossoms have a special significance in Japanese culture. They symbolize the fleeting beauty of life. Most people get thrilled at the sight of cherry blossom trees in bloom. Natural cherry blossoms are short-lived events in nature. But artificial cherry blossoms allow people to enjoy their beauty year-round. Artificial cherry trees for outdoor use are resistant to cold and high temperatures. They are also very lightweight, making them easy to move around and install. The cherry blossoms come in stunning colors that add a fresh look to any outdoor space.
People may want to bring the feeling of Asian serenity to the locals. There is a wide range of artificial bamboo trees to choose from. They range from 2ft to 7ft to customize different sizes and types with the same high quality. These tall artificial bamboo plants will provide a flexible choice for screening. Users will take advantage of bamboo's natural beauty to block out unwanted views. They will create a tropical paradise in the Garden. Large outdoor artificial bamboos are perfect for creating an instant atmosphere. They bring a touch of paradise to the landscaping design. Producers can customize them to match any style.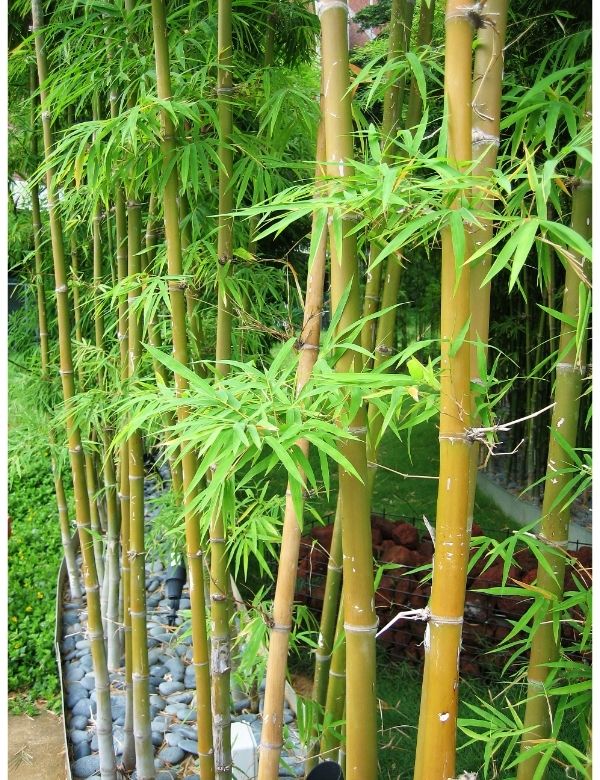 3. Outdoor Artificial Plants for the Garden
Artificial garden plants do not need sunlight, water, and trimming. They are beneficial for vertical landscapes. People can choose artificial plant wall coverings with fire retardant and UV protection. They are safe indoors and outdoors. Artificial plants are easy to clean and maintain. This makes them an excellent outdoor choice. People can use artificial outdoor hedges as fences and borders with low maintenance. They come in various shapes and sizes to fit any space. These faux green plants add amazing color and texture to the outdoor space. And they can also provide privacy and safety.
Designers can use long-lasting and beautiful outdoor artificial plants in any landscaping design. Whether it is a vertical garden or a border solution, these faux plants are perfect options. They create the unique look customers desire without any effort. There are so many options available on the market. So users can find the ideal outdoor artificial plants for their gardens.
Garden landscaping is essential to any outdoor space. And people can transform them with artificial plants in simple ways. They can add a sophisticated touch to the existing landscape. The plants are beautiful and provide an instant upgrade to the Garden. With all these benefits, artificial plants remain popular for garden decorations!
Moreover, good gardening is a specialized place that is easier to conquer if you invest a lot of money and time. In that case, faux greenery deserves to become an excellent landscaping solution. Artificial outdoor plants are a viable option. They allow people to enjoy the look and ambiance of natural plants. And users do not need to deal with all the hassle. Faux greenery is easy to install and maintain and affordable.
4. Artificial Topiary Outdoor Plants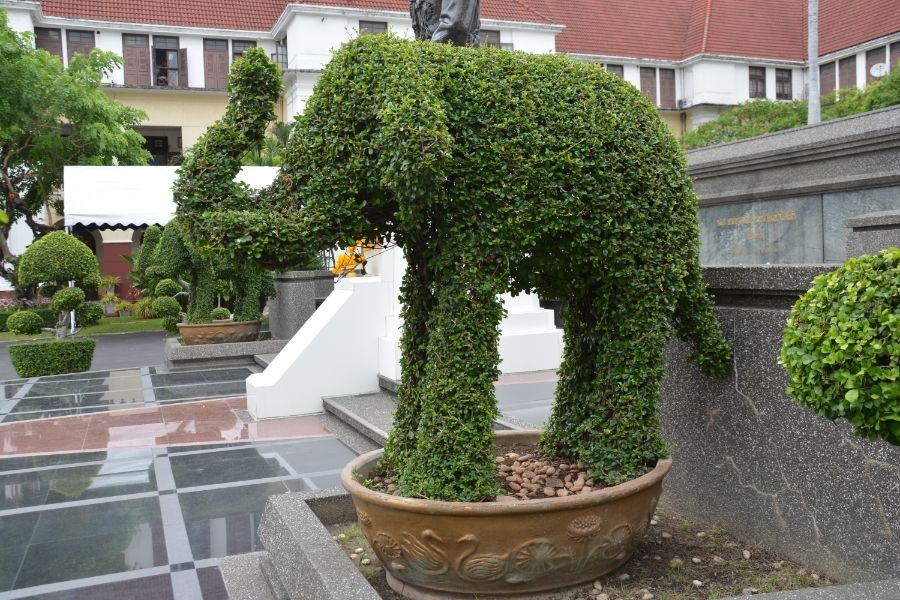 Country landscape design has become more and more popular over the last few years. And it is the main trend for landscaping. This rustic style consists of topiaries, shrubs, and flowers. This style brings a cozy feeling to urban areas. Artificial topiary offers users the possibility of having an everlasting landscape. It is a great way to add texture and interest to outdoor places. Producers can customize the artificial topiary in size and shape to fit any space.
Made of premium fresh PE, there is a wide range of artificial topiary series. There are boxwood balls, spheres, or trees, with incredible realism and natural-like features. They have become a part of patios and courtyards. These outdoor artificial topiary plants are the perfect choice for the landscape. They will give any outdoor space a unique and stylish look.
5. Artificial Vertical Wall Panels
Artificial landscape wall panels are easy to install and maintain. They are suitable for residential and commercial buildings. Spending time in green spaces can improve mood and promote relaxed feelings. An artificial vertical wall panel is an excellent landscaping solution for outdoor areas. It is perfect for wet locations or those places that are difficult to maintain. Artificial wall panels do not need much care. They never need mowing or fertilizing. It makes them very low maintenance compared to natural grass. Moreover, if there are animals at home, it will help keep your wall panels safe from any damage.
These artificial walls are realistic and elegant. Users can mount them on any surface in simple ways. With the right design, they can blend with any outdoor space. Some people want an elegant or modern design for the outdoor area. These wall panels will be perfect for achieving the desired look. Thus artificial plants are a great way to create unique and stylish landscapes. There are so many options available on the market that finding the perfect one for any space is easy. With these items, users can have a unique and luxurious landscape with little effort.
Some people look forward to sprucing up outdoor spaces without constant maintenance. They can try to use various artificial outdoor plants instead of natural ones. Producers make the best artificial plants with high UV protection during manufacturing. Artificial plants are a great way to create unique and stylish landscapes. They offer users the possibility of having an everlasting landscape. And they need a little caring. These five best outdoor artificial plants are perfect for landscaping. From small shrubs to big topiaries, these plants can add a natural look. And they will make any outdoor space inviting.