Explore Our Faux Plant
We design, produce and deliver quality artificial plants worldwide.
Classic design with UV/FR retardant for indoor & outdoor decoration
Real Touched feeling with nearly nature design suitable for indoor decoration
With UV/RF resistant for home and commercial decoration
Customizable From Leaf To Package
We offer fully customized artificial plants to satisfy diverse market needs.
Plant leaf
Well-selected imported polyester fabric, PE,PU for your choice
Trunk
Natural wooden trunk & Real looking PU Trunk for different designs

Pot
Plastic & ceramic, cement pot in different shapes & colors
Logo Printing
Exquisite logo printing to enhance your brand visibility
Package
Custom package to fit your brand identity & attract customers
Exquisite Craftsmanship Meets Strict Quality Control
At Feel Real Artificial plants, we believe that when craftsmanship meets strict quality control, the result is artificial plants of consistently premium quality.
Our select team of masterful artificial plant makers boasts of at least 12 years of experience. By combining the traditional art of plant making, they create artificial plants of meticulously handcrafted quality.
In the quest for excellence, we apply strict quality control in our factory. Our thorough in-process methods and final product inspections further help to ensure uniform colors, shapes, sizes, and quality.
Full Service
From Concept To Launch
At Feel Real artificial plants, our team works tirelessly to give you a hassle-free experience at every stage of the custom plant creation process.
It doesn't matter at what stage your order is. Whether you're still at the decision stage and needing before-sales guidance or at product design, manufacturing, or after-sales support, we'll talk closely with you through the whole process of creating your custom artificial plants.
Ultimately, here's what you get by working with us:
Uniquely tailored artificial plants for your local customers.
Realistic-looking custom plants that you and your customers will enjoy for many years to come.
Increased speed to market due to our rapid sampling and mass production capabilities.
Enhance your brand value with our bespoke packaging solutions.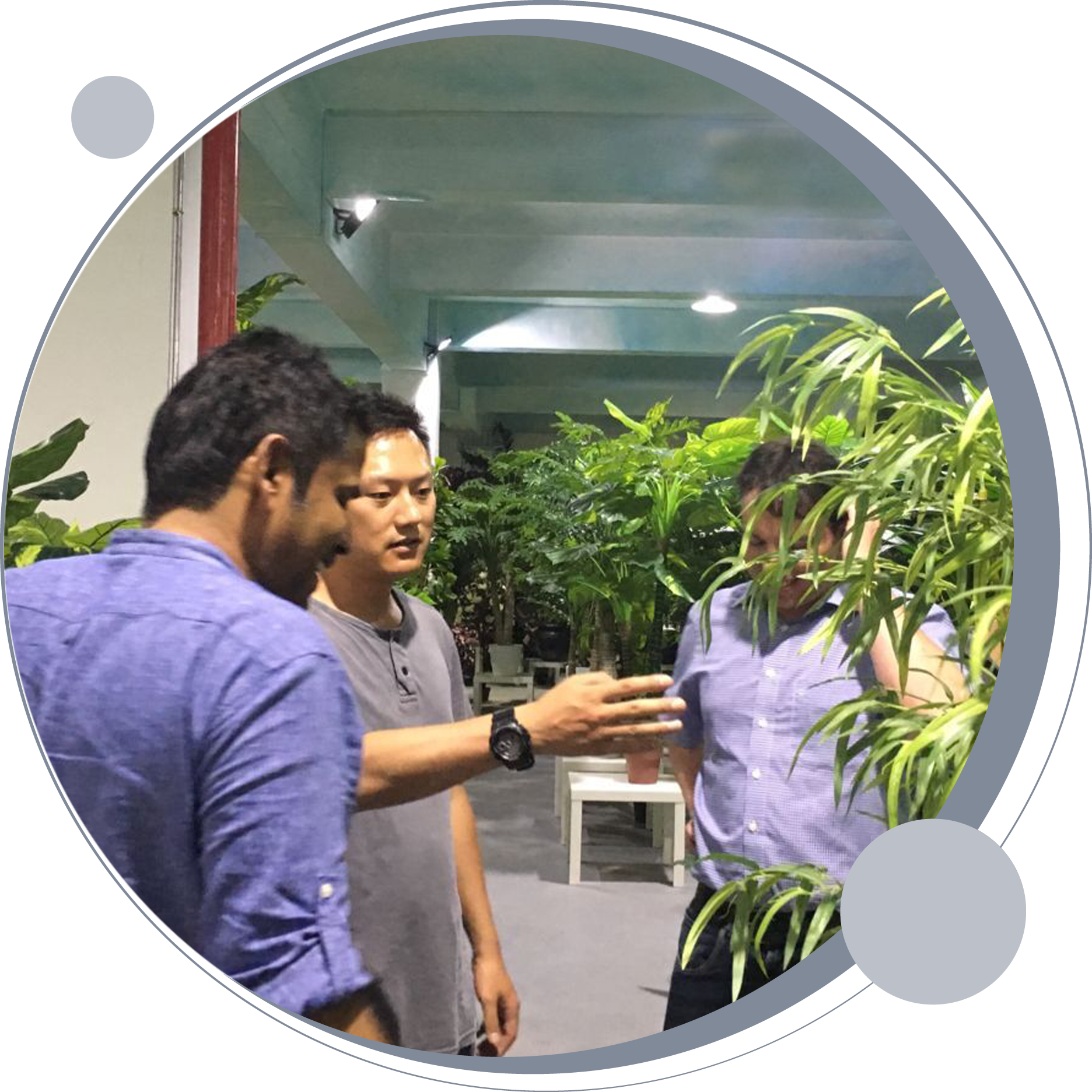 Our Past Successes
In the past decade, we've delivered custom Artificial Plants solutions to the top names in the home&garden industry.