Materials? ONLY the Finest.
Over the years, one of our guiding beliefs has been that premium quality can only happen by combining skilled work with the best materials available.
Because of this guiding principle, all materials used in making our artificial plants are carefully selected by our in-house experts to ensure that it's of top-quality and meets our high standards.
At Feel Real, for artificial plants production, we only use:
100% new HDPE plastic or fabric which we import from overseas
All materials are 100% eco-friendly with Reach audit and California 65
Safety packing that passes the drop test
All materials will go through multiple strict in-house inspections. Thereafter, we only put qualified leaves, trunks, and planters into production.
Our Process
Production For Delicate Details
Screen Printing
plants leave screen printing with details of the structure
Leaf Injection
injection backside bone of leaf
Branch Injection
stem injection by injection machine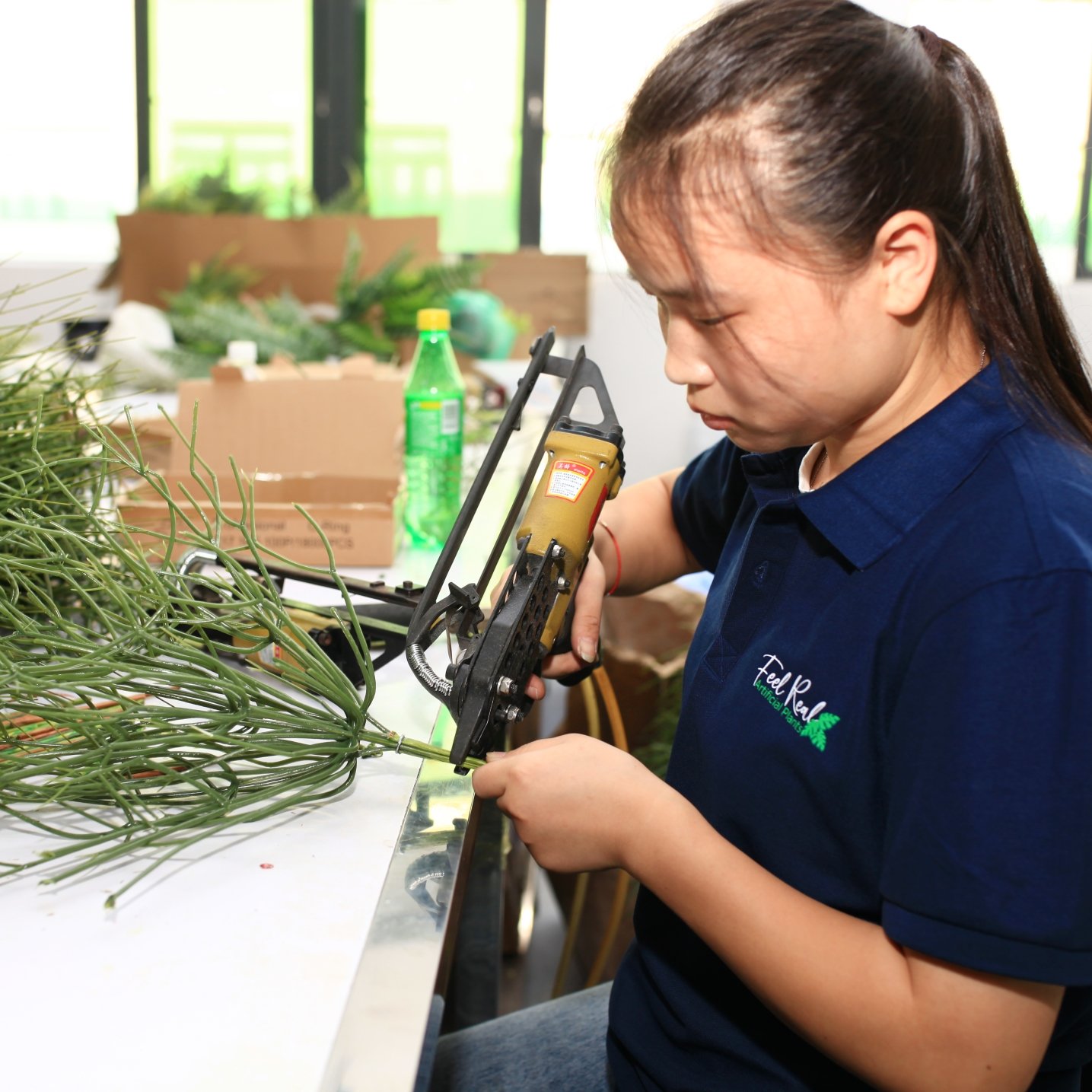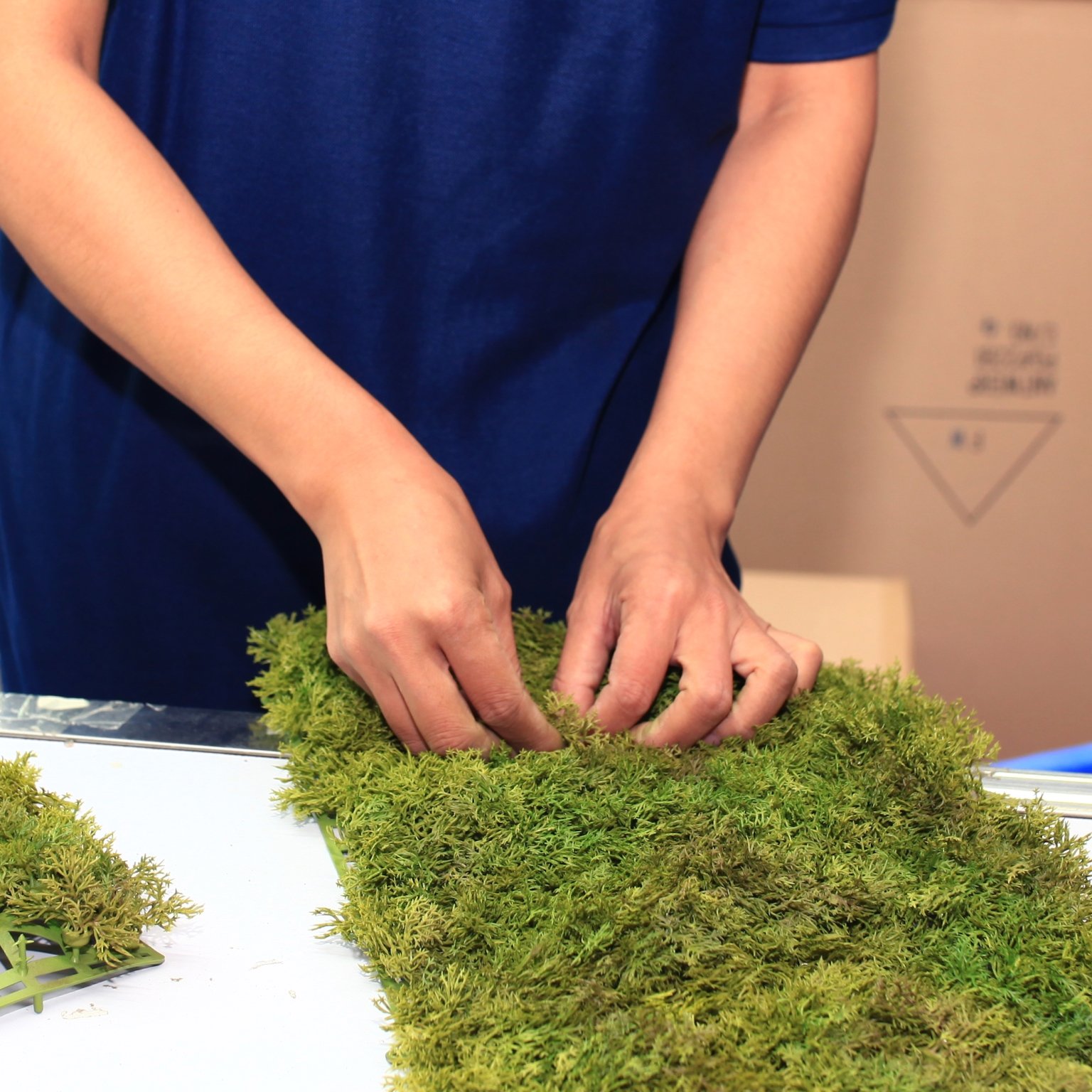 Shaping
make sure all plant with nice shape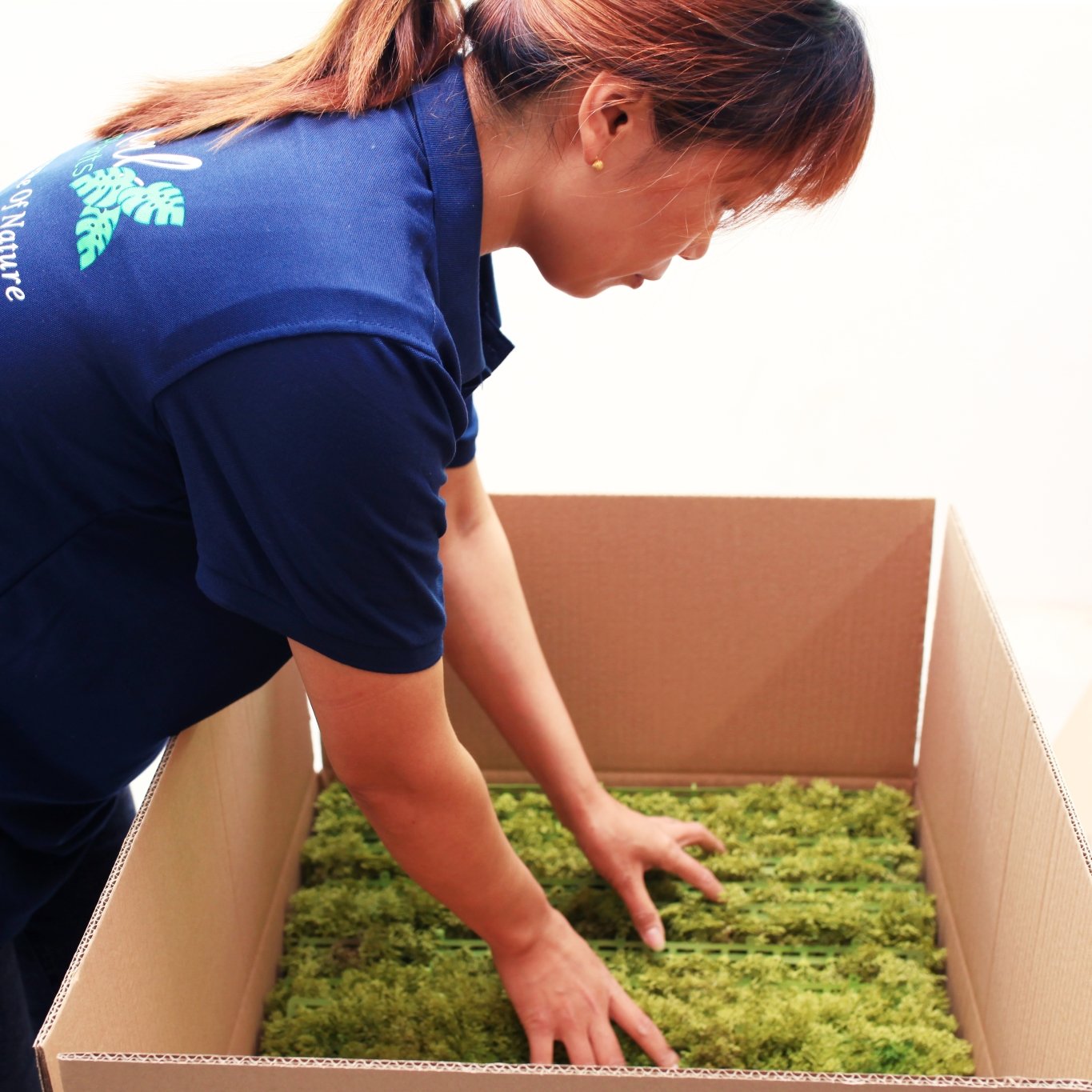 Packing
Packed with individual transparent plastic bag then put in to box
Our Inspection
Guarantee For Consistent Quality
Fabric of Leaf

Measure the hair to make sure the length tolerance is kept within 1mm.

Trunk

Touch to ensure the hair density is consistent among the brushes in the same batch.

Planter

Weigh the hair to ensure the volume is qualified to perform its function.
Explore Our Quality Artificial Plants
Feel Real is a professional artificial plant manufacturer providing custom plants for home and garden brands.
Contact
Address: NO.52 Yangchi shangyejie, Qiaotou Town, Dongguan, Guangdong, China. 523000
Tel: +86 18006701766   
Whatsapp +86 18006701766