China is the home of the best deals. With this in mind, the easiest way to save money while buying artificial plants would be purchasing from China.
The lower prices don't mean compromised quality. The fantastic offers are the results of low labor costs and low V.A.T. But how do you save money?
Who loves saving money?
First, consider tagging your 'nasty partner' along. One will be an overly conservative partner who is keen on getting the best deal. Similarly, the other partner is there to check on you; make sure you do not pay more than you should. The vendor might lower the price for the sake of peace (this is a PRO TIP).
You have options
Shop around. Whether visiting a traditional Chinese shop or buying online, check prices from various vendors. For physical purchases, observe other buyers. Listen to them negotiate. If the price is lower, tell the vendor to sell at a similar price. The rule of thumb is – buy the best quality at the best prices.
Be courteous but don't fold.
For all your purchases, remain polite and firm. Occasionally, you will come across an angry vendor. Emotions may get out of control if you bargain a lot. However, it is essential to stand your ground but do not join the anger bandwagon. Finally, you two will reach a consensus.
It's your plant: You should aim for quality.
Yes, there may be several cheaper options, but do not buy if you do not like them. You reading this have standard and quality requirements, so stick to them. Buy the plants from manufacturers such as FEEL REAL, and you'll be assured of quality.
Factory rejects sometimes find their way into the marketplace. Although the goal is to save money while buying artificial plants, be wary of substandard artificial plants. You can be duped either in the e-commerce space or in the traditional Chinese artificial plants market places. Be careful so that you buy genuine plants only.
Try Fake Grass Today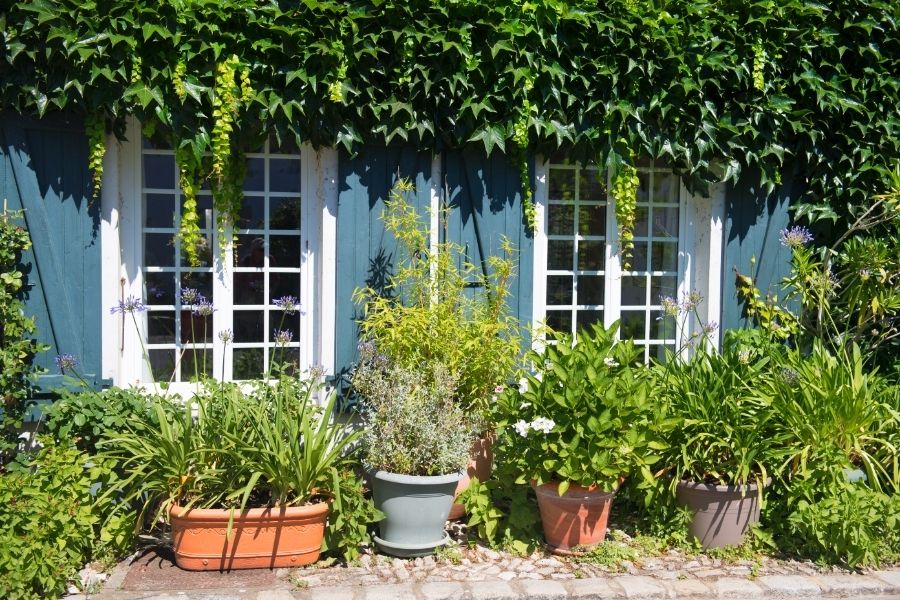 Lastly, substitute real grass with synthetic from Chinese wholesalers. Note that you will spend less if you buy in bulk. Moreover, consider buying from a landscaping company. The manufacturer will sell and also help with installation. "But my yard is small? I do not need a lot of grass". Partnering with a neighbor or friend will help solve the dilemma.
Differences between Original and Fake Artificial Plants
It is smart to be able to differentiate an original from a fake artificial plant. Here is how to:
Original artificial plants are blur-free and come with an excellent processing appearance.
Conversely, fake ones have are blurred in appearance, and the detail processing is also rough. Moreover, fake ones are dark and have lesser leaves and branches.
To save money while buying artificial plants, being able to negotiate is essential. But when buying from FEEL REAL, you do not need to bargain as their prices are the best in the market.
Remember to check on the quality. Low-quality artificial plants sell out as faux. You don't want such an occurrence. Do you?