A simple guide containing a few things you should know about artificial moss walls
Good news! You no longer need to travel to the woods to see some greens! You can have it right in your living room, bedroom, kitchen, bathroom, and even office. There's no limitation to where you can add a spice of nature. But, I don't mean you should plant some trees in your kitchen. No! I don't mean that. That's why we've got artificial plants to help you out. And what's more pleasing than the sight of a fake moss wall?
Have you noticed the change in how your body reacts when you are in green spaces? Maybe you should try to catch it sometime. But I have. I feel a lot calmer, relaxed, and focused. The artificial moss walls also have a way of making you feel this way as if it's real.
Such art of beauty the wall feature is. Have you ever come across them? If you haven't, check this out.
Artificial moss walls: What it is
An artificial moss wall is a decorative feature that comprises an artificial moss plant that fits onto a panel and is affixed to the wall. They are put as wall décor ideas incorporated into any space to add some greenery into it.
If there's an artificial moss wall, that means there is a living one. A real moss wall is also a decorative feature made up of living moss that undergoes preservation to extend the life span and make it stay the same way for a long time.
You've probably come across moss but just haven't paid attention to it. They are usually found growing on stones and rocks and most especially in shady locations. Well, that's a story for another day. Meanwhile, the artificial mosses are faux counterparts of the real one, and that's just it.
What benefits can you derive from an artificial moss wall?
The artificial moss walls are way more beneficial than being a work of art alone. I mean, they have a lot of advantages they offer to a space (just like the living mosses). Please take a look at some of them.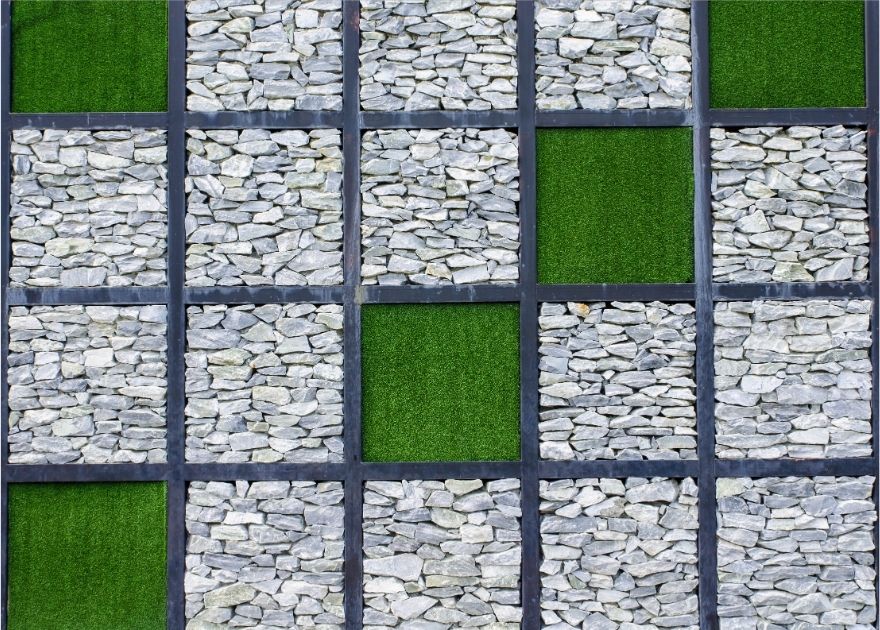 a. Calmer minds and healthier body
Moss walls generally are green features. This means that the sight of green, which has a calming effect, will be derived from both, regardless of it being natural or faux. Spending time in a room filled with artificial moss is beneficial to the mind and body.
Studies have proved that spending time around green plants can reduce the stress level by 12%. Another research on students showed that those who are taught around green plants tend to comprehend faster. This should still apply to the artificial as they are still green plants, just plastic.
b. Noise pollution regulation
Like the artificial green walls, the artificial moss walls can also regulate noise pollution. They are good sound insulators that can dampen sound and reduce their effect. This is the main reason why most homes and offices in the cities find it very beneficial. They can reduce noise frequency and decrease sound by about 5 decibels. Surprising?
c. Wall décor features
Have you seen a décor item made of artificial moss? I bet you have. They are one unique piece of art I must comment on. They can be made into wall hangings, canvases, paintings, and other accessories.
This is an impressive way to make a space speak of class, comfort, and nature all at once. That's a three-in-one benefit.
d. Maintenance-free
They may look just like the real mosses, but they are maintenance-free! No continuous care to be carried and no additional cost to be made. This makes them an economical option and a cost-effective one at that.
You have to dust the surface of the moss occasionally so it doesn't appear dusty and dead. The goal is to ensure that they look real and not horrible.
e. Wider varieties of styles
There are lots of décor ideas that evolved from the artificial moss walls. You can come across artificial moss in graffiti (lettering), frames, rugs, and wall dividers. This would depend on the property owner's preference and the décor style used in the space.
How to use artificial moss walls in home décor
As the urbanites seem deprived of the natural world, we can do something about it. We can choose to incorporate green features into our homes. Here are some home décor ideas derived from artificial moss walls.
i. Artificial moss room divider
This can come in different styles and patterns. You can see them on a plane board or a carved one. They are incredible décor features that can fit well into any décor style or furnishing. Choose a shade of the green moss that suits your room aesthetics.
ii. Moss wall paintings
This is a new trend which I find very impressive. Who came up with such an idea? This comprises synthetic moss affixed to a frame and looks just like a wall canvas. They can come in different frame shapes and colors. Pick one of these and hand in your living room. Great?
iii. Artificial moss vertical gardens
Since vertical gardens are a modern décor feature now, we could make some out of artificial moss. In various styles and arrangements, you can install artificial mosses on walls to create a visual effect of a living green wall. Although this is more prevalently used in commercial buildings than at home, it is still a good idea.
Frequently Asked Questions (FAQs) about artificial moss walls
How long will an artificial moss wall last? It
Living moss walls can last for about ten years if well taken care of. That would require rigorous maintenance requirements to last that long. The artificial moss walls can last for nearly 25 years without losing its lush colors. This wouldn't need extra maintenance but has to be made from high-grade materials.
Will my artificial moss wall require sunlight?
No! That's not necessary. Even the living mosses don't survive in sunny places but shady areas. But the artificial moss walls will stay wherever so long it is made with chemicals that can enable it to withstand sunlight (UV testing).
Conclusion
Whether it's a minimalist or a country-style décor type, you can incorporate the artificial moss walls anywhere. They are versatile and can bring a dull space to the limelight.
Why not try this in your home, office, or restaurant? Do that and tell me what you think about it.