The artificial plants use a variety of materials and shading patterns to give them an incredibly natural appearance. Even the pickiest landscaper might not tell the difference between natural and artificial plants. And, you will not worry about how much water and sunshine your plants need to stay fresh. So, more and more people choose artificial plants instead of living plants. It is always the right time to start the Artificial plants wholesaling business.
— What is an artificial plant?
Faux plants are the imitations of live plants. They can be widely used for both indoor and outdoor decorations. Unlike live plants, artificial plants will not wither. They can stay green for a long time. For this reason, you don't need to fertilize or water them. So, you can save plenty of time and money.
For people new to the artificial plant industry, the first question is what material is used for the manufacture. The raw materials of artificial plants are diverse, like polyester plants, silk plants, and polyethylene plants. Among these, silk plants and plastic plants are the most popular ones.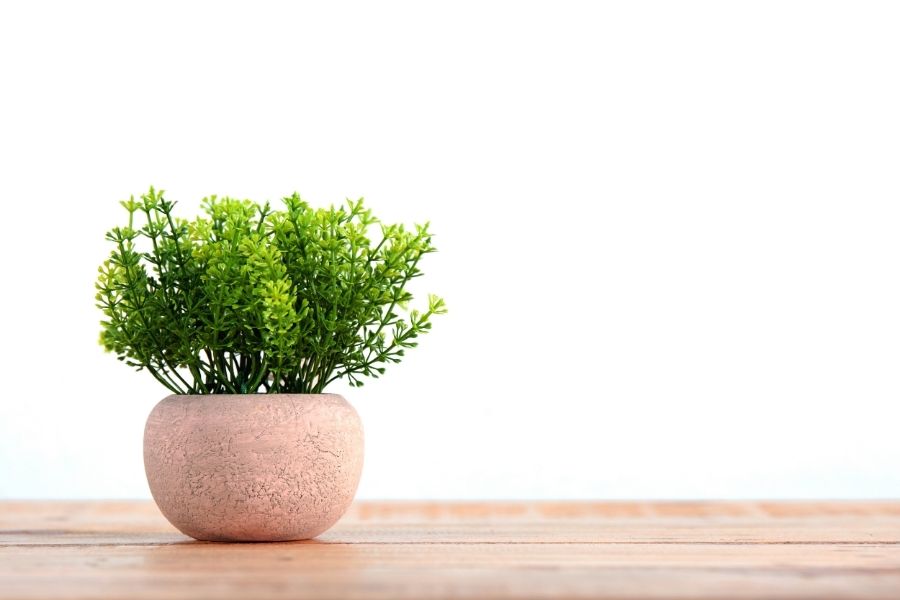 — Plastic Plants vs. Fabric Plants
For plastic or silk plants, which is better? Advanced technology means that faux plants boast vivid and realistic texture and color. You can look at the difference between the following points:
1. Appearance
When it comes to appearance, you can tell little differences. When you touch a plastic plant, it feels very different compared to the smooth-to-touch fabric plants. However, for the natural-looking, both fabric and plastic plants are good in their ways. Manufacturers can produce plastic plants using molds of natural plants. Some producers fill the plants with foam for an ultra-realistic textile quality. Many of the trendy house plants in modern home decor look plastic, to begin with. The succulent is a fantastic example. The real succulent already looks fake. Thus, the faux ones automatically look real.
2. Maintenance
Artificial plants tend to attract some dust. So, both plastic and fabric plants require good dusting. However, depending on the plant's size, plastic plants tend to need more cleaning. Another reason is because of the intricate grooves of the plastic plants. But, fabric plants do not always need a lot of maintenance. They can always be kept well by shaking them to dislodge the dust on their surface.
3. Design
When we pick an artificial plant, the elegant appearance is what persuades us all. Whether it is plastic or fabric, we tend to love them each for the uniqueness they bring in any decor scene. It may sometimes be a tough choice for plastic or fabric. Make sure what your space needs, then making a choice is easy. For example, if you want to place some plants in the dim areas of your space, a fabric plant is your best choice. Because it has more color options, it will brighten up your space instantly.
4. Flexibility
Many people choose plastic plants because of the creative texture they can mold them into. Plastic plants are also very durable when it comes to their quality. They last longer compared to fabric plants which tend to undergo more wear and tear. Sometimes, it's hard to decide between fabric and silk. So, it is essential to choose what you are looking for and pick the perfect fit.
— Where do we use artificial plants?
People like natural plants because they present beautiful and fresh impressions. Real plants can be seen in many situations, such as home decoration and commercial spaces. But, the disadvantages of natural plants are not long-lasting. They have higher environmental and maintenance requirements. So, the live plant is not a good choice for people who do not have a green thumb.
The designs of artificial plants are flexible and rich in colors. They are suitable for different groups of people and spaces. Young people are always busy with work. They do not have enough time to take care of the live plants. The natural plant may wither and die in a short time. Thus, the artificial plant is a good alternative that does not need to be replaced frequently.
In all, artificial plants can be used widely in many environments, like the home decoration, office meeting rooms, shopping malls, large stages, wedding and birthday parties, festival celebrations, entertainment events, and many more. High-quality artificial plants are not only beautiful in appearance but also have the performance of UV resistance and fire retardant. So, you don't need to worry that the faux plants are not adapted to the environment.
— Benefits of the artificial plants
Do you know why artificial plants are so popular and why more people tend to choose artificial plants? When you do artificial wholesaling, you want to know what advantages they have. Here are some points for your reference.
1. They require less maintenance.
Natural plans require ongoing tending, like watering, fertilizing, and pruning. The live plants may always need to be moved to get adequate sunlight. Temperature changes could trouble you. And, you may need a green thumb to take care of your plants.
However, artificial plants are very different. Compared to live plants, applying faux plants requires less maintenance. You don't need to move the artificial plants from time to time according to different weather. They do not require a large amount of irrigation or fertilizing. Except for a wipe-down, artificial plants will continue to look perfect for years.
2. Keep green and long-lasting
Have you ever taken care of natural plants? Keeping them staying green and blooming is hard work. You need to spend time watering and fertilizing them.
With the most advanced technology and synthetic material, factories produce artificial plants to be long-lasting and eco-friendly. Durability is an important performance of artificial plants with UV treatment. The long-lasting advantage makes the artificial plant very popular for people with limited time and money. Whether in bad weather or seasons, the artificial plant can maintain the same color and style. In terms of well-being benefits such as improving mood productivity, artificial plants will always work.
3. Allergy-free
Natural plants can be the source of allergy issues for humans sharing the same space. As we all know, both people and pets may be allergic to pollen. Pollen is a problem when the natural flower is applied indoors. Artificial plants come without any of these issues. They have no pollen. So, you don't need to worry about allergies if you choose artificial flowers instead.
A significant advantage of applying artificial plants is that they are allergen-free. Many people don't want to keep plants indoors because they can't bear the allergy. The Faux plant makes them ideal alternatives to be placed around allergic people.
4. A more cost-effective approach
Plants are a perfect way to enhance areas and spaces. Natural plants will wither and die. People always need to replace them. And, they may need increasingly bigger pots as they grow. Thus, keeping and tending fresh plants come at a higher cost.
If you want to spend less money on plant decor, artificial plants are the ideal alternative. You can get the same appearance with artificial plants without draining your wallet. Moreover, they are cost-efficient as they are long-lasting and don't require to be replaced from time to time.
— The most natural-looking artificial plants for wholesale
There are many species of artificial plants that are diverse. When you do artificial plant wholesaling, figure out the type of plants with the most natural looking. Then, you can satisfy more demands of the clients. You can pay attention to the trends in the market. Thus, you will get hot selling artificial plants. Below are some most natural-looking artificial plants.
1. Artificial Topiary Plants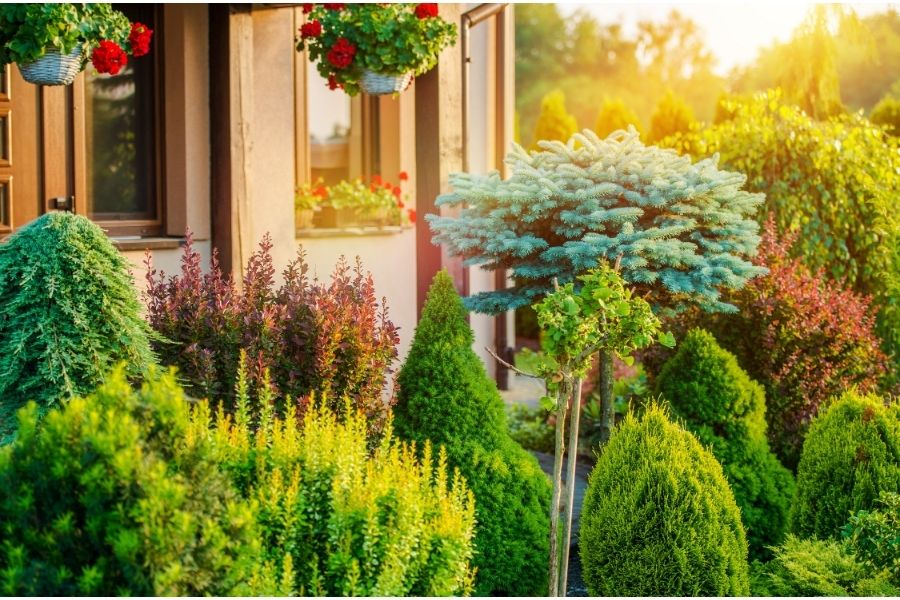 Factories produce artificial topiary plants with durable and premium polyester material. Their bases are solid cement which prevents children and pets from knocking them down. Manufacturers make faux topiary plants in various shapes and styles. Artificial topiary plants with different styles are suitable for both residential and commercial situations. People can place them in a wide range of environments, like weddings, gardens, balconies, and living rooms.
People can choose a suitable size for decoration in any corner of their places. With a natural and refreshing look, people can place these plants indoors and outdoors. Set in the corner of your living room, or use two to flank your garden. The artificial topiary plant is the ideal choice to bring brightness to your place. You will notice that it is very popular with wedding managers and landscapers.
2. Artificial Fiddle Leaf Fig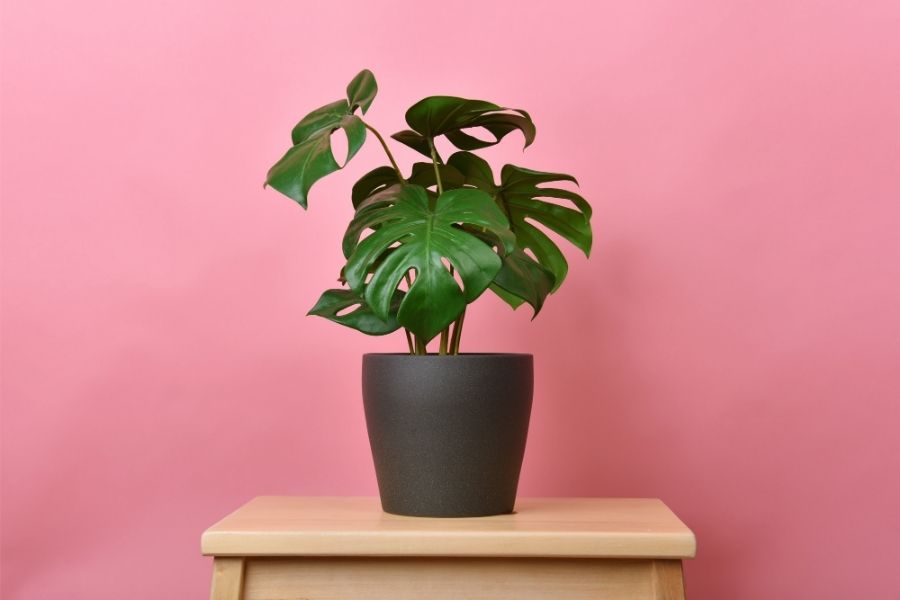 Natural fiddle leaf trees are notoriously hard to take care of. They don't like soil that is too dry and soil that is too wet. They don't like too much sun or not enough sun. It is hard to tend a live fiddle leaf tree if you have no professional green thumbs. People prefer fiddle leaf trees for their height and vibrant leaves. However, that usually comes at a higher cost and investment of patience.
The artificial fiddle leaf fig trees can solve all the problems. They can transform a corner of your place without breaking the bank. The pot of this planter is available in several colors and tones. Its charming style can always catch people's eyes. If you don't want them arriving with a pot, their bases are small and sturdy enough to fit into any container that suits your aesthetic. They are also easy to clean. Their polyester leaves can be wiped with a soft cloth.
3. Artificial Palm Tree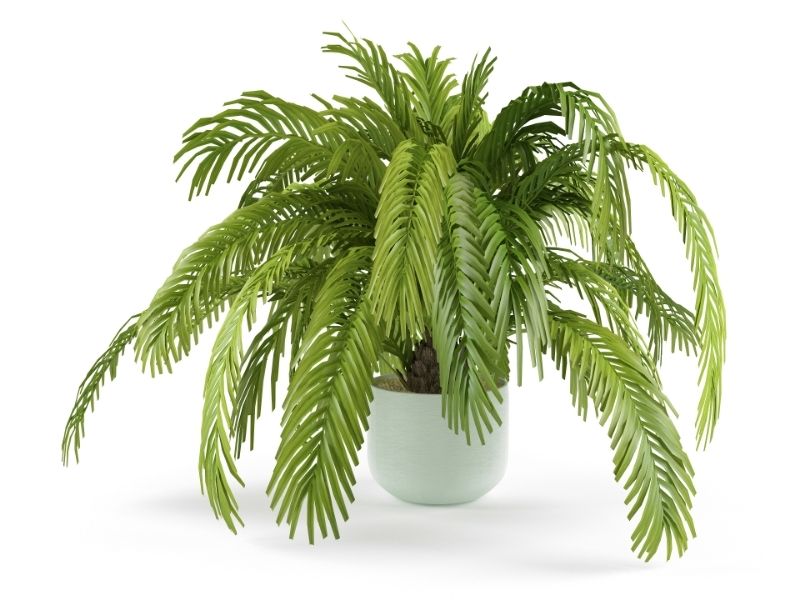 The palm tree is a kind of artificial plant that makes a serious statement. They are bright and big enough to become a central piece of the home decor. You can also personalize the palm tree with a pot that fits your accent. It is a part of the fun of setting up any artificial plants. That is to make it your own.
Do you know why people prefer faux palm trees? The reason is that their long and thin leaves always make you feel relaxed. They can bring a definitive tropical feel to your place. Moreover, it is weather resistant. These palm trees are ideal for lots of decorations. Like a tropical party, Hawaiian party, tropical island, and palm leaf pool party.
4. Artificial snake plant
As we all know, the live snake plant is not friendly to pets. They have shapes and textures that can be easily imitated with artificial materials. Thus, the artificial snake plant looks natural and realistic. Like many faux plants, it is easy to clean them with a dry cloth.
The potted artificial snake plant is perfect for living rooms, bedrooms, and dining rooms. Using a snake plant can energize your home or office decor. Designed to imitate a natural snake plant, their upright leaves and scaly texture make them look realistic enough. The tall faux plant is the ideal decor accent for any home or office.
5. Artificial Monstera Plants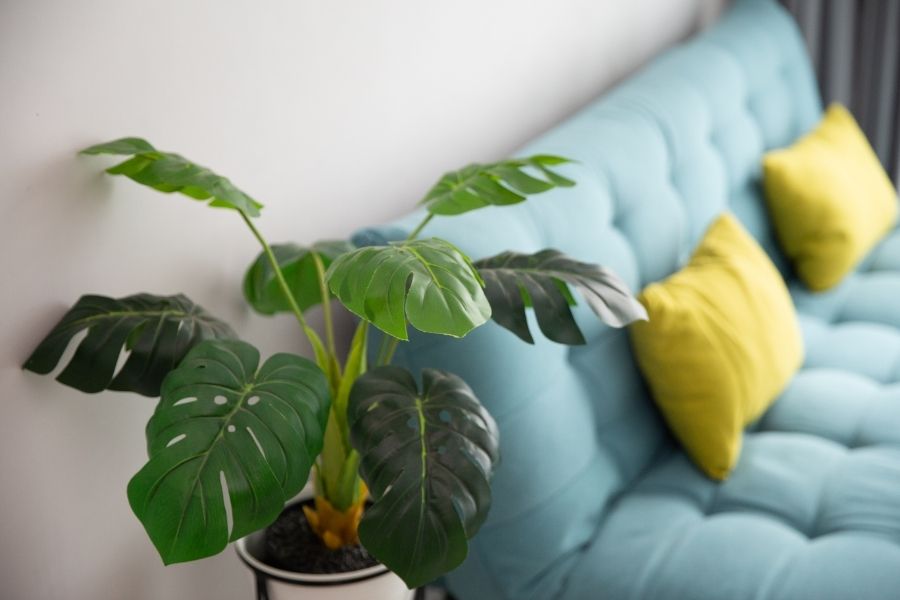 Monstera plants have become more popular in graphic design now. They have bright colors and a glossy sheen. This faux plant looks very realistic with a natural asymmetry. It's the perfect choice to follow the trend.
Artificial monstera plant is another tall option that fits perfectly in any corner of your place. You can put it where you need to without a hassle. You can also keep it in a room with a lot of natural light to accentuate the rich green color. The high-quality craftsmanship will bring your guests a remarkable impression.
6. Artificial Succulents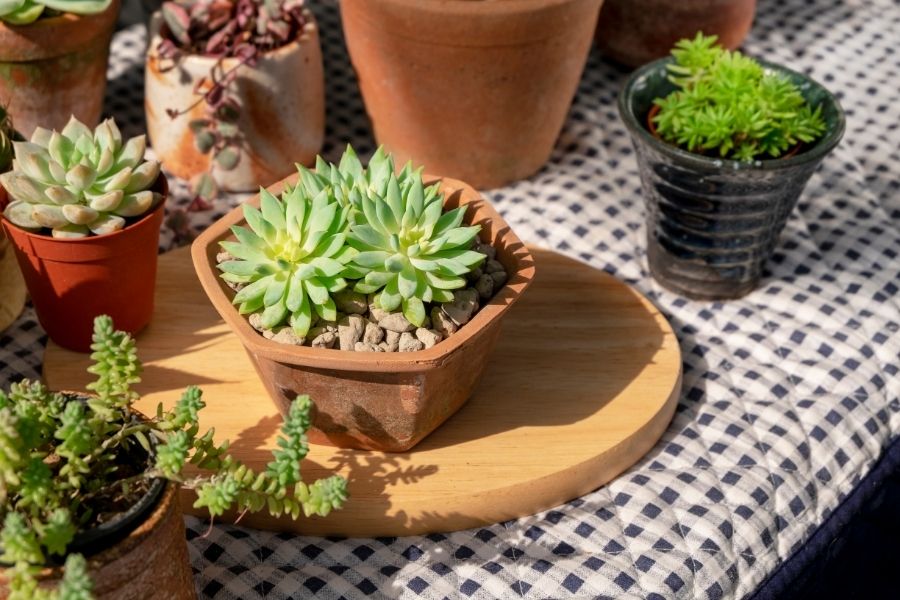 The trendy succulents may be some of the easiest plants to take care of. However, if you live in an apartment that lacks sunshine, it may not grow well. People may say that succulents are among the easiest plants to care for. As someone who has killed some in the past, it's much harder than it sounds.
The succulent makes great faux houseplants because of their funky textures. Each artificial succulent features a different plant design. Your only responsibility is to find a place for them.
7. Artificial Olive trees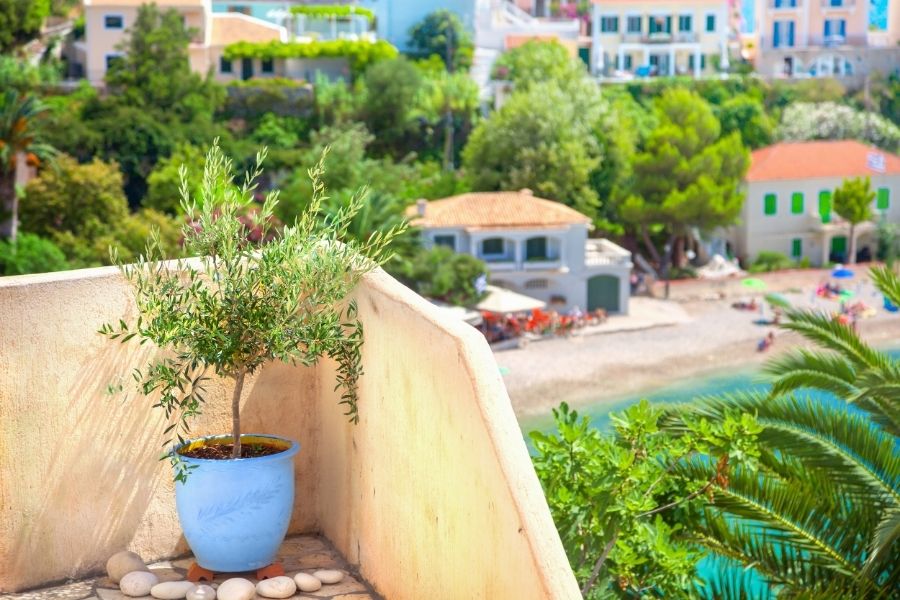 A traditional olive tree is a better choice to adorn your space in classic Mediterranean style. It brings the feeling of peace and wisdom. This elegant plant is a perfect addition to your home or office.
This faux olive tree has a very realistic appearance with its single trunk and multiple branches. It is also an excellent fit for homes with tall ceilings. People may not want to deal with the hassle and maintenance of an olive indoors. Then, an artificial olive tree is just what they need.
8. Artificial Cactus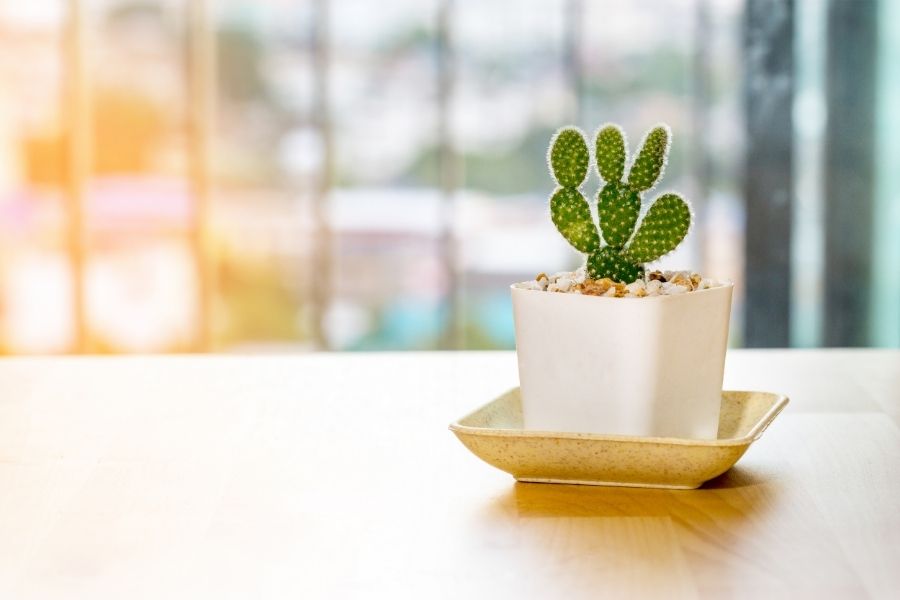 The natural cactus is very tricky to keep alive in cooler and less sunny climates. But, their thick, smooth stems can be imitated by synthetic materials. The cactus becomes another ideal faux plant option. They are designed to look almost as natural as real plants.
The realistic artificial cactus will not wither no matter how many days it is not watered. Without very little maintenance, they can always show a vigorous and energetic look.
The artificial houseplants can brighten the home decor with a burst of green and a sense of calm. Unlike real plants, they're not fussy about water, sunlight, or temperature. They are also safe for homes with pets and children. Learn more about the trendy natural-looking artificial plants. Then, you can capture the preference of your clients.