Artificial plants are a great option when it comes to adding a touch of greenery to your home or business. They're easy to care for and can be used in a variety of ways to create a unique look. They are a great option to spruce up outdoor areas, but finding the right spot for them can take time and effort. Here are six great outdoor locations to consider if you're looking for ideas on where to display your artificial plants.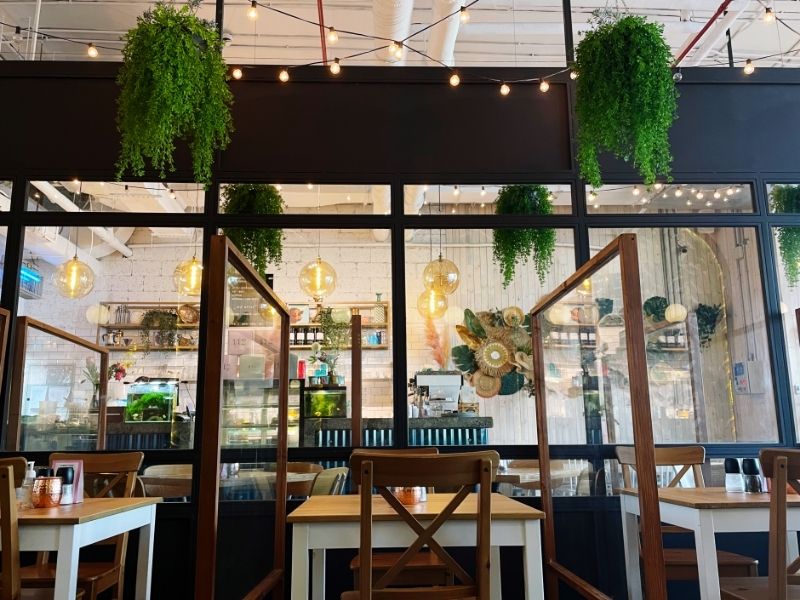 On the front porch:
Sitting on a front porch is an experience unique to all others. The variety of senses that come with the activity can be used as a source of personal or family reflection. On any given afternoon, one might find themselves in total serenity while being caressed by the sun's gentle touch and listening to the melodic arrangement of local birdsong.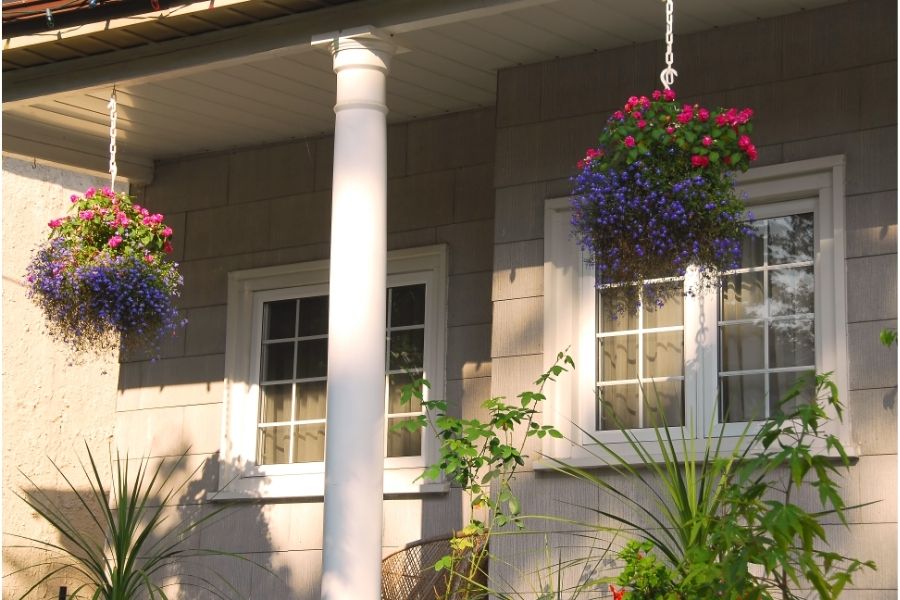 The front porch is the first place people see when they come to your home, so make a good impression by hanging artificial plants there. The plants can be used to create a warm and inviting atmosphere, as well as provide extra privacy. Use the plants with other elements of your front porch setup, such as furniture, lighting, or decorations, for full effect. Moreover, by using artificial plants, you don't have to worry about keeping up with the maintenance of live plants.
You can hang the artificial plants from your porch posts, railings, or even the ceiling. The best part about using artificial plants is that they are entirely customizable and can be used to create any look you want!
On the back patio:
The back patio is a wonderful place to relax and enjoy the peace and tranquility of nature. It's the perfect spot to host a small gathering, read a book, or sit back and admire the beauty of your garden. The effects of spending time on your back patio cannot be overstated; its water features create a sense of calm, while the plants provide a cool canopy against scorching rays. The openness of your patio lets any breeze that passes through circulate freely.
Back patios are for relaxing, so create an oasis by hanging artificial plants around your patio or deck. Choose plants that are suited to the size of your patio and use them to create a lush environment. Artificial plants can also add height or texture to an area, so experiment with different shapes and sizes. Additionally, you can hang lights or lanterns from the artificial plants if they have sturdy built-in hooks, creating an even more enjoyable atmosphere.
Around the pool:
Swimming pools are idyllic places for relaxation, fun, and games. They offer a unique opportunity to cool off on a hot day and can create lasting memories. Around the pool, one can partake in various activities, ranging from swimming, diving, sunbathing, and even hanging out with friends or family. Their versatility also makes them great for hosting events such as barbecues and pool parties, allowing family and friends to bond in a comfortable yet fun environment.
You can take advantage of the water feature by hanging artificial plants nearby. Choose plants like ferns and ivy that look like they would naturally be found around the pool. This will add a touch of elegance to the area, making it feel like you are in an outdoor paradise. You can also hang floating lights from your artificial plants for a unique party atmosphere – perfect for entertaining guests!
On the balcony:
For many of us, being able to step onto the balcony for a few moments can provide an unexpected connection with nature. Here we can add a feeling of openness and space that is unique from most other short-term escapes from our daily tasks. Observing the sky in a different way often gives one perspective, allowing for periods of quiet contemplation or perhaps just for taking in the beauty of the moment. A few well-placed artificial plants can invite others to join in this beautiful experience and make it even more special.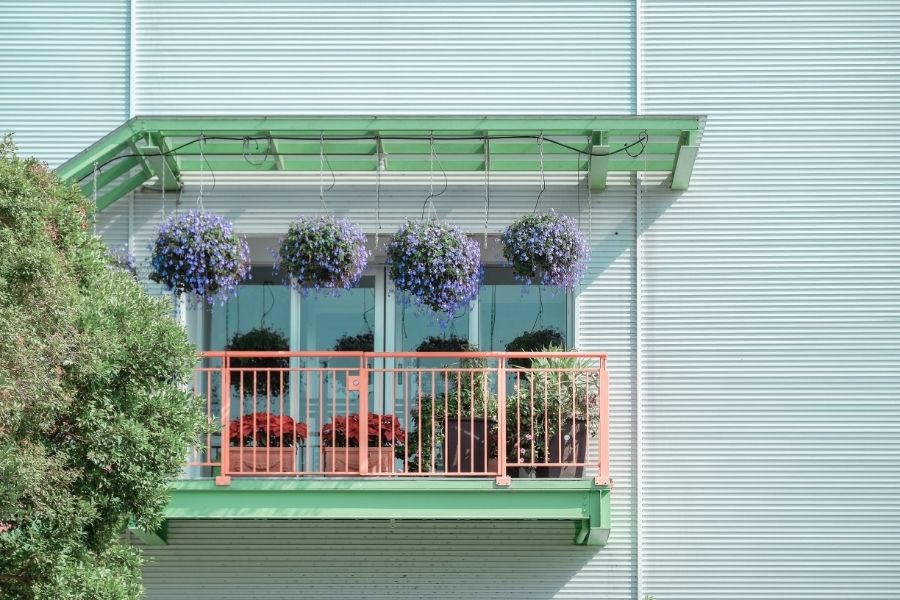 Choose artificial plants that can withstand the elements, such as cacti or succulents. Hang them in pots or baskets and place them on shelves or walls to create a delightful oasis. It's also important to note that you don't have to limit yourself to only hanging plants – you can hang wind chimes, bird feeders, and other decorations to enhance the ambiance. With a few well-placed touches, you can create an outdoor retreat that will provide many days of relaxation and enjoyment.
In the garden:
Exploring a garden can be a delightful experience. The sights, smell, and sounds that are encountered bring joy to the soul and nourishment to the mind. Each blade of grass, each leaf of foliage, and every flower invoke moments of awe. Gardens provide a haven while also acting as pleasant landscaping in our homes or gardens. Artificial plants can capture a garden's beauty while providing a unique and vibrant look.
Choose artificial grasses or vines that mimic natural plants and hang them from walls, columns, or trellises. This will provide an exciting contrast to your existing foliage and give it a beautiful natural feel. You can also choose plants with vibrant colors, such as fuchsia or turquoise, to add excitement. Additionally, you can hang colorful paper lanterns from artificial plants to create a magical atmosphere and enjoy your garden at night. With creativity and imagination, you can create an inviting atmosphere for all.
On the fence:
The fence is an often overlooked area when it comes to decoration. It provides an excellent opportunity to add a unique touch to your outdoor living space without taking up too much room. Hanging artificial plants from the fence can provide an unexpected but welcome aesthetic boost, making it feel cozy and inviting.
Choose small plants suitable for hanging, such as begonias or petunias. Hang them in a variety of colors and sizes to create an eye-catching scene. You can make your fence come alive with color and charm with just a few simple touches.
The outdoors is perfect for enjoying time with family and friends while grilling up your favorite food. There are endless possibilities regarding where you can place your plants. Get creative and try out a few different locations this grilling season. With just a few additions, you can create a tranquil oasis or an inviting atmosphere that will draw others in.