When it comes to decorating your home or office, there are endless possibilities. But if you're looking for a unique way to spruce up your space, why not try hanging artificial plants? Here are seven of the best places to do so. From low-maintenance kitchen counter decor to stylish living room accents, these ideas are sure to brighten up any space.
In the living room- to create a more natural and homey feel.
The living room of one's home is often a central hub for daily activity. Therefore, efforts should be made to make the environment comfortable and inviting. One can create a more natural, homey atmosphere by introducing warm and earthy tones into the palette, such as creams, browns, and greens. Even slight changes to one's living room environment can be stunningly beautiful yet simultaneously peaceful.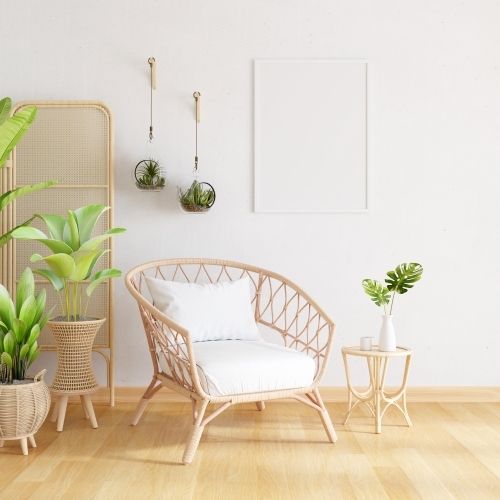 Furnishing the living room is a great way to create a warm and inviting space for all to enjoy. Investing in quality plants is critical. Natural plants may need more maintenance and attention. It is best to opt for artificial plants for people who do not have much time. Hanging them in the living room area is a great way to bring a crisp, modern touch without worrying about water and sunlight requirements.
In the kitchen- to brighten up the space and make it feel more open.
Brightening up the kitchen is an easy way to make it feel more inviting. The simplest and least expensive option is to put some green plants. The kitchen can be underwhelming if not properly decorated, but introducing some plants can help bring life into the room. Adding artificial plants in the kitchen can be beneficial for both aesthetic and practical purposes.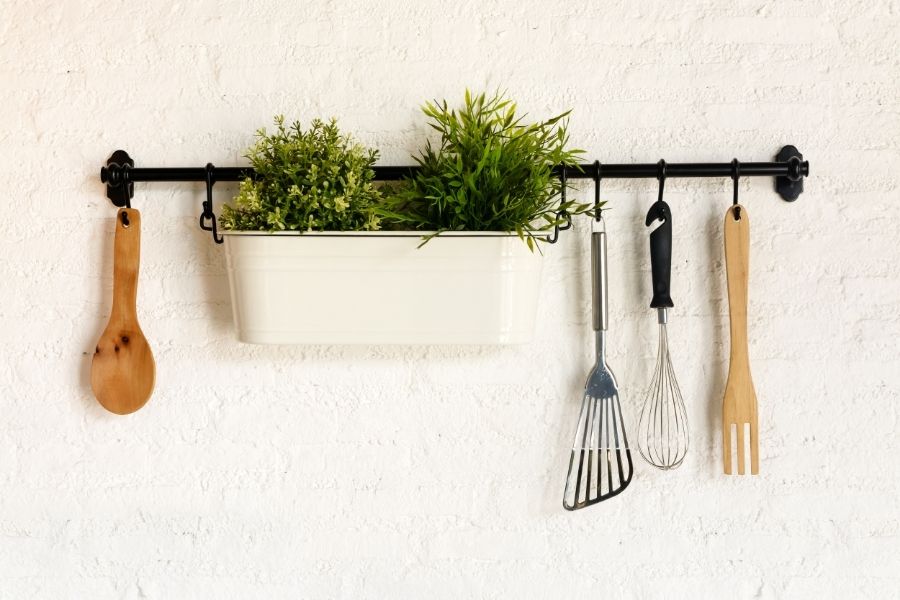 The kitchen is arguably the busiest room in any home. Cooking and cleaning can quickly become mundane tasks, but with a pop of color, one can quickly make them feel alive. A great addition to any kitchen is hanging artificial plants on the windowsill or countertop. They provide a little bit of greenery, and they can also offer balance to the space. Adding these plants can bring in some brightness and life that may be missing from the kitchen area.
In the bathroom- to add some life to an often sterile environment.
The bathroom is often seen as a functional space; however, it can be easily spiced up with a touch of greenery. Hanging artificial plants in the bathroom will add some much-needed life to the room and provide an uplifting atmosphere for daily activities. They are relatively low maintenance – no need to worry about leaving them in the sink or shower!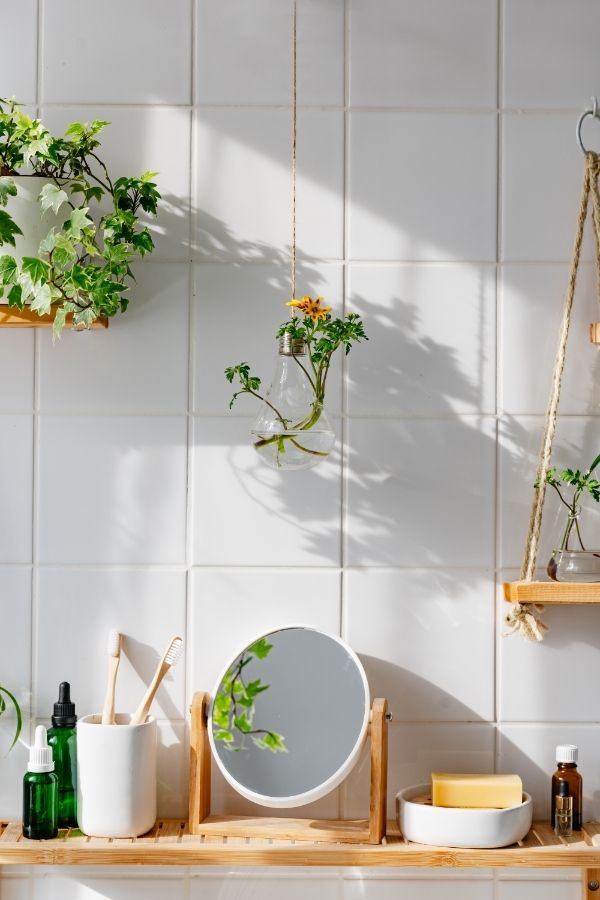 Hang plants on the walls or from the ceiling for a unique, eye-catching display. The plants will also help bring more life and energy into this space. The bathroom can quickly become a much more inviting area with the addition of some artificial plants.
In the office- to help boost productivity and creativity.
Creating a productive and creative work environment is essential for any successful office. A conducive atmosphere encourages collaboration and communication between employees, aids in managing stress levels, and can improve mental well-being.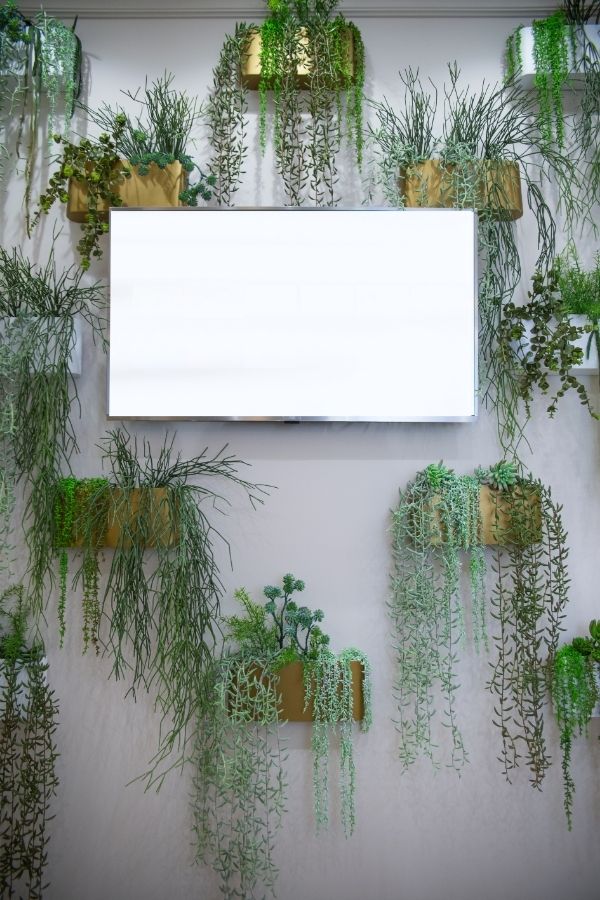 Adding artificial plants on the walls can help evoke the feeling in any workspace. Hanging plants near the desk can help bring a sense of nature and relaxation to the office, which is beneficial for mental health.
In the bedroom- to promote relaxation and better sleep.
The bedroom is the perfect spot to wind down after a busy day and prepare for a good night's sleep. It is essential to create an atmosphere conducive to restful sleep in the bedroom. Hanging artificial plants can be a great way to bring the outdoors in without having to contend with water or sunlight requirements. Bright and cheerful colors are great for creating an energized feel.
Introducing natural elements, such as plants, can help create the right atmosphere in one's bedroom. But living plants require care and attention, which can be inconvenient for some. Artificial plants are the perfect solution to this problem; they look just like living plants, require no special care or attention, and still add a touch of nature to any space.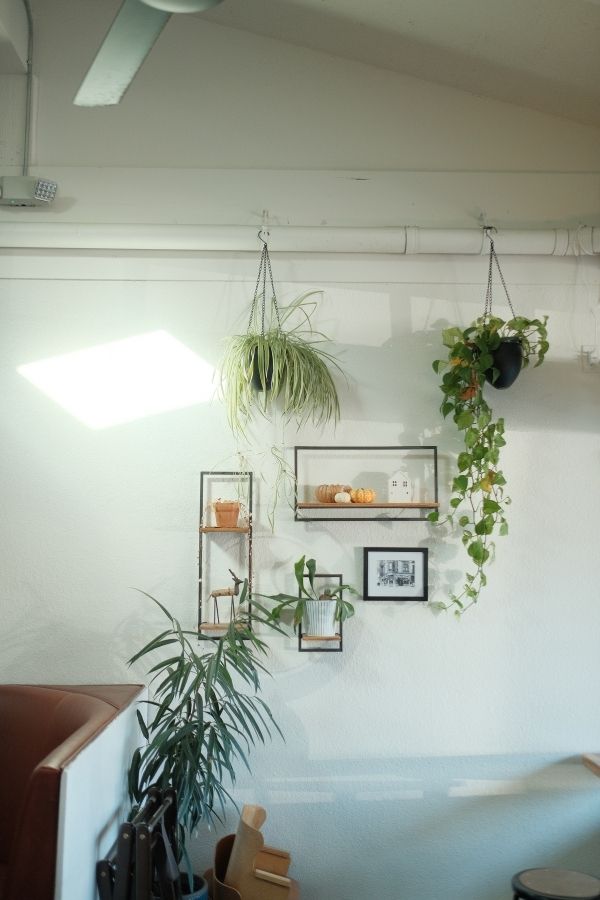 Hanging artificial plants from the ceiling or walls is also a great way to bring life into the bedroom. The added texture and green colors will bring more energy and vibrancy to the bedroom. Furthermore, it can help create a calming atmosphere in the bedroom that encourages relaxation and better sleep.
In the Dining Room- to add a touch of nature.
The dining room is often used to entertain guests and host family meals. For these events, it's crucial to create an inviting feeling in the space. A great way to do this is by adding some plants into the mix. Artificial plants are perfect for this because they look great without worrying about upkeep.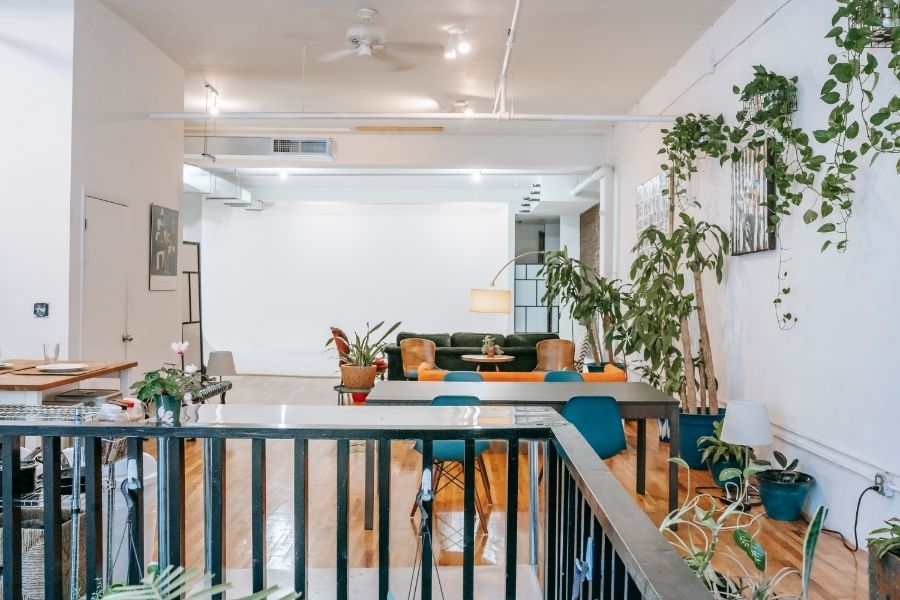 Hanging artificial plants near the dining table will bring a hint of nature and life to the room. Hanging them around the walls or from the ceiling can make your dining area look bright, lively, and cozy. The added color will make all the difference in creating a warm atmosphere for your guests.
On balconies- to bring in more nature and life.
Balconies provide an extra area for people to enjoy and relax. Adding artificial plants is a great way to bring more life and nature into this space. Hang them from the ceiling or on your walls for an eye-catching display that will also help add more vibrancy and color to the area.
The balcony is often overlooked when it comes to decorating, but it can be a great place to hang artificial plants. This idea is perfect for those who want their home to have some nature without worrying about maintenance. Artificial plants can instantly add life and color to an otherwise dull outdoor space. Not only will they look great, but they also won't require any watering or pruning!
Balconies are often used to relax or entertain friends and family. But you don't have to settle for the same boring furniture to do so. Adding a few artificial plants can transform any balcony into an oasis while adding a splash of color and texture to the furniture. Hanging these plants around the edges of your balcony is an easy yet effective way to draw attention to its unique layout.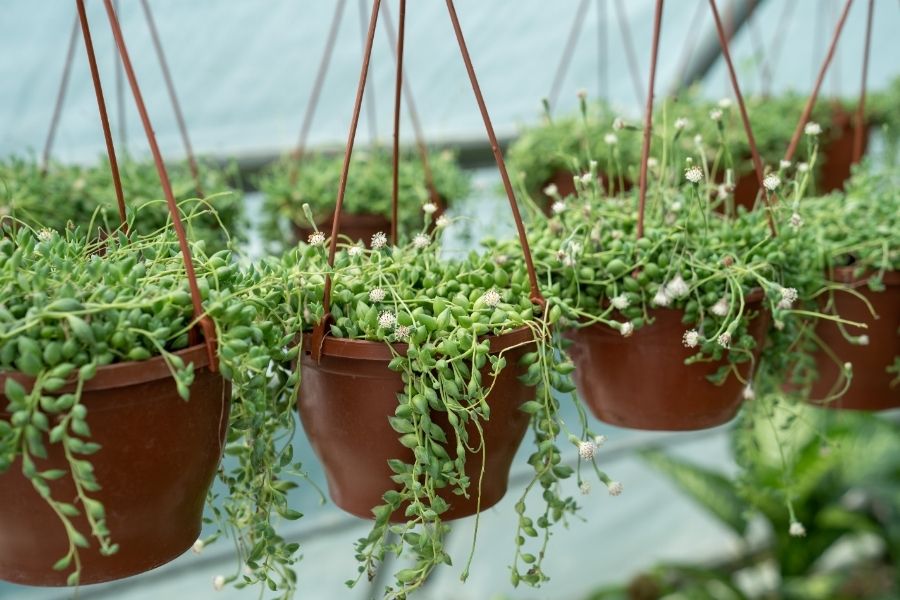 There are many benefits to adding plants to your indoor spaces. Plants can help improve your mood and boost your productivity levels. When choosing plants for your place, it is essential to consider the rooms where they will be placed. Artificial plants are a great option for areas that don't get enough sunlight. Hanging them on the walls or from the ceiling will add more life to any room and create a more inviting atmosphere.