Artificial hedges are a captivating way to liven up your environment while providing safety and privacy. Their vibrant color creates an aesthetically pleasing ambiance without watering or worrying about upkeep. It is truly ideal for any fence installation that calls for beautiful protection from prying eyes!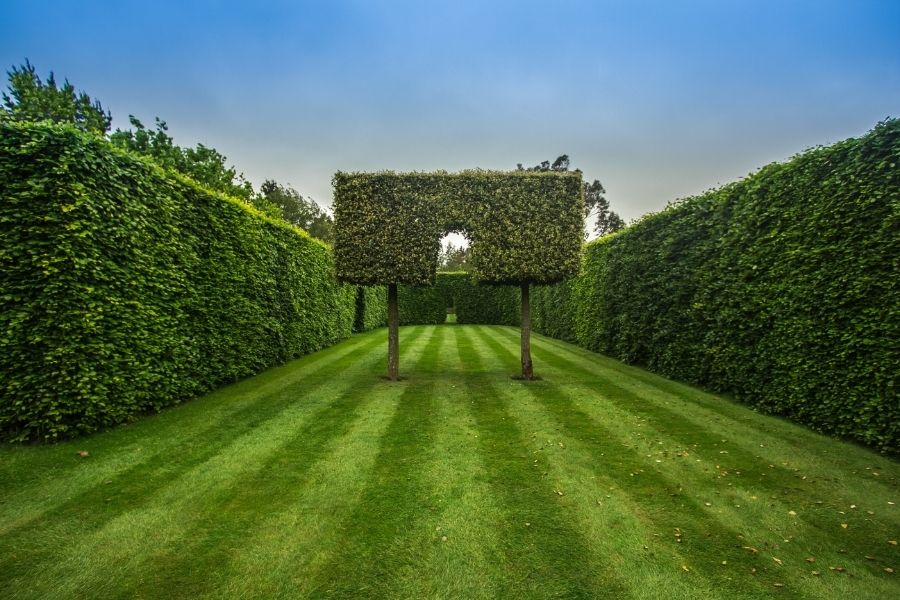 Our versatile artificial fence panels allow you to create an array of shapes and sizes, making it easy to realize your vision. For the perfect look or size, we recommend that customers carefully review our guide before ordering to get just what they're searching for.
What are artificial hedges?
Artificial hedges can lend a touch of sophistication and grandeur to any area, offering both privacy as well as aesthetic appeal. Whether you're looking for extra seclusion in your backyard or want to enhance the beauty of outdoor space, these ingenious constructions are sure to deliver!
Installing artificial hedges can revolutionize a landscape, providing users with areas of privacy and making any environment more attractive. These life-like features provide seamless integration into existing fencing designs that you won't believe aren't real! Natural green foliage combined with lush leaves creates an idyllic atmosphere in your space without the maintenance costs associated with traditional greenery solutions.
How to install artificial hedges on a wood fence?
Installing an artificial hedge for fencing requires minimal effort and tools; all that is needed are a hammer, nails, or staple gun. With these materials, it's simple to make any outdoor space more secure from intruders in no time!
To ensure that the installation of artificial hedges is successful, it's essential first to confirm the exact size requirements. Once you've done this by multiplying length with width and dividing height, proceed to design your unique setup. The number of hedges required can be determined from there. You can get in touch with our expert team for assistance!
Installation of the hedge panels is made easy with an innovative snap-to-lock system included in the product. Minor adjustments may be needed to ensure proper sizing and positioning, but these minimal operations can quickly finish this process.
To begin the installation, you can easily mount your hedge panels onto a wooden fence using staple guns, cable ties, or locking tabs. Don't be daunted by this step – affixing these components to your woodwork is as straightforward as sticking leaves to a wall!
Once you are confident placing your artificial hedges, it is time to begin nailing them into the fence. Mindful attention must be paid to ensuring that each panel aligns seamlessly and aesthetically along the length of the barrier.
After carefully selecting your desired sizes, it's time to give the perfect finish with a precise trim. Using sharp scissors, you can easily lop off any unnecessary leaves and branches for an impeccable look!
How to Install Artificial hedges on a Metal Fence?
To implement a secure installation of an artificial fence onto a metal barrier, start by adding additional reinforcement. Placing wooden beams every 40cm allows for far greater stability and sturdiness – giving you the peace of mind that your structure is safe from potential external hazards.
Recent developments have necessitated the use of new materials in assembling metal fences. Wood beams, drill bits, and screws with washers are now essential for proper installation as they enable a compelling connection between the beam and fence. You can tighten or fasten these elements firmly to ensure a secure bond at both ends.
Wooden beams, drill bits, and screws & washers are now the tools of choice when connecting metal fences. Ensuring a secure connection can be achieved by tightening or affixing each beam at its topmost and bottom parts.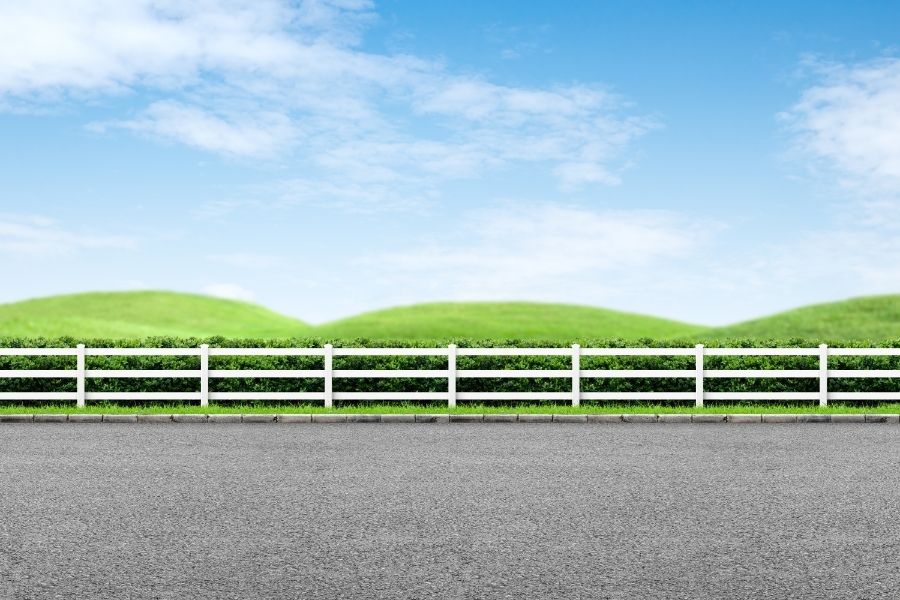 To ensure your artificial hedge panel fits perfectly, leave a gap of about 40 cm between each wooden beam when mounting them onto the metal fence. Securely affix two vertical beams at either end and lock them in place with screws; then get ready to connect horizontally by adding more timber beams within these frames.
With the wooden beams properly attached to your metal fence, you can now carry out preparation steps for installing an artificial barrier. Start by separating or cutting each panel using a good set of scissors. After that, enjoy a convenient setup with our secure connection system; clip together all panels in several minutes. Get ready to firmly hang your new synthetic fencing on top of that existing metal frame!
Completing the task is as easy as a few snips. Simply use scissors to refine and perfect each plastic tie, ensuring it fits with precision.
How to Install Artificial Hedges on Wire Fences?
When it comes to installing artificial hedge panels, connecting them to a barbed wire or mesh fence can be surprisingly straightforward. To begin the process, determine how many hedges are required and carry out accurate measurements.
Don't worry about additional supplies – barbed wire makes installation a breeze. Measure your fence, place the order, and rest assured, knowing our team is available to assist with any questions you may have along the way.
You may need to shape or adjust your panels for the perfect fit. With a simple pair of scissors, accurately trim and customize artificial fence pieces to perfectly align with any size or design needed.
You can easily create almost any shape or size of a fence with suitable materials. Cables and zipper straps are ideal for connecting separate panels to form a continuous barrier that encloses an area. In contrast, zippers and cable ties prove useful when cutting down large sections into smaller pieces.
With the artificial hedges expertly trimmed to size, you can securely attach them to your barbed wire or mesh fence using zippers. These zip connections from top, bottom, and middle will ensure that each panel is firmly in place and offers a seamless display for an incredibly realistic look.
The benefits of installing artificial hedges to fence:
Installing artificial hedges to your fencing can provide a variety of advantages. It will add aesthetic appeal and allow you to experiment with a new design and serve as an effective wind barrier and protect against inclement weather conditions.
Furthermore, they require little maintenance and last much longer than traditional wood or metal fences, saving time and money in the long run.
Finally, it's a great way to add privacy and security to your outdoor space by creating a secure boundary for your family or pets.
With the correct tools and materials, you can install artificial hedges on your fence with ease. Follow the proper steps, and your artificial hedge fence will be up in no time!
Whether you require more privacy, security, or an aesthetically pleasing barrier, your fence will look great and serve its purpose perfectly.