Everything You Need to Know about Buying Artificial Grass Wall
The artificial plant industry has blossomed to the extent that many varieties of artificial greenery and flowers are now available. With high-technology processes, manufacturers around the world are creating faux plant varieties that are botanically accurate.
How are artificial plants and flowers made? Let's explore their development history to find out all the answers. 
— What is the history of artificial plants?
Artificial plants have been around for centuries. Dating back to Ancient Egypt, people used horn shavings and painted linens to create artificial flowers. In Ancient Rome, gold and silver are the main materials for artificial plants. Artificial plants have a long history before plastic was invented. It is believed that people developed artificial flowers after the discovery of silk. Silk is attributed to Chinese royalty over 1,500 years ago.
Most of the world's supply of faux plants comes from China. According to historians, China is where artificial plants began with the invention of procuring silk from silkworms. Typically made of plastic and polyester materials, the majority of the world's supply of artificial flowers is from China. In China, manufacturers create a constant supply of silk flowers of various sizes, colors, shapes, and species. 
While Chinese royals wore silk flowers in their hair, other countries also created artificial flowers. The Romans used wax to make realistically shaped plants. And the Egyptians made wreaths out of animal horns, which were beautiful but not soft. Silk flowers were popular in Europe in the 1100s, spreading across the Mediterranean to Italy and then France. Then, they spread across the channel to England and then further across the pond to America.
–What are artificial plants made from?
For newcomers to faux plants, a common starter question is, what is the raw material used to make them? Here is the answer.
As a decorative item, artificial plants imitate the look of natural plants. There has never been a limitation on the raw materials one can use. Depending on different applications, artificial plants can be made of a wide variety of materials. Most modern faux plants are made from quality plastics and fabrics. These plastics and fabrics look and feel natural. People often have to touch them to know that they're not real.
Polyester is so durable and low-cost. It also has the ability to accept various types of glue and dyes. This makes it easy to mold into kinds of desired forms. So, it has become one of the most popular materials for artificial plants. As we all know, the most durable, cheapest, and adaptable materials will become the most popular. Polythene (PE), used for an extensive range of products, is the most prevalent form of plastic in the world.
PE products can usually be recycled and used again. It is one of the most popular materials used for leaf stems and flower stems. Some artificial leaves and flowers are still made from natural silk. Most "silk" leaves and flowers today are made from synthetic fabrics or alternative natural fabrics, such as cotton and rayon. Silk plants are now revered for their versatility. People can use them to enhance live plants and mix them with fresh blossoms. 
Some artificial plants use bamboo or natural wood for the trunk or stem to give them a realistic look and feel. Many artificial plants use wire to shape the plant. Metal wire can provide structure and allow a different position.
It is also necessary for a flower arrangement. You can not see metal in a plant or flower. But it is instrumental in maintaining its integrity and structure. Rubber is light, durable, and easy to source. It is also a popular choice for the material of artificial plants today. It is an excellent material because it responds well to UV-resistant treatment.
–Where are artificial plants made?
As we all know, China was the first to make artificial beauty. Then, many other countries followed suit, including France, England, Japan, and America.
Today, artificial plants are produced worldwide. But most of them are still manufactured in China. Since 1980, China has built hundreds of artificial plant factories. Two other places known for their production are Honduras and Thailand. 
China is the ideal place to import artificial plants. Suppliers in China can provide various trendy artificial plants in your target market. Whether you are a wholesaler, distributor, or trader, you will find the best artificial plants you want. Here are four main markets for artificial plants in China.
1. Guangdong Province
It is the high-end market for artificial plants. Manufacturers in Dongguan city of this province produce various higher quality plants. With premium quality and better design, the cost is also higher than in other places.
2. Zhejiang Province
It is the largest wholesale market in the world for small commodities. Buyers can source all kinds of artificial plants in this market. This is the ideal place if you are new to the artificial plant industry. There are a large number of artificial plant suppliers. But, those suppliers are not all manufacturers. Some of them are trading companies. In Zhejiang Province, suppliers don't manufacture all the parts of the artificial plants. They buy materials from other places and assemble them.
3. Tianjin City
You will find a lot of small artificial plant factories in Tianjin city. Some suppliers also buy materials and assemble them in their warehouses. Those suppliers can provide competitive prices for all kinds of artificial plants.
4. Hebei Province
It is the low-end market for artificial plants. The price of the raw materials is the advantage in this place. So, you can get products at lower prices from this region. And suppliers in this place have regular business and ship many containers yearly to other countries.
–How are artificial plants produced?
With high-end manufacturing technology and design software, manufacturers can create more natural and beautiful products than what was possible years ago. Moreover, the raw materials used have also been improved. So the products have become more elegant and realistic.
The machine can make many artificial plant pieces. But some quality artificial plants and flowers are still assembled by hand. Handcraft adds significant value to artificial plants or flowers. Some plants are UV-resistant. What does it mean? Many artificial plant manufacturers add a chemical stabilizer, light blocker, or absorber during manufacturing to make UV-resistant outdoor plants.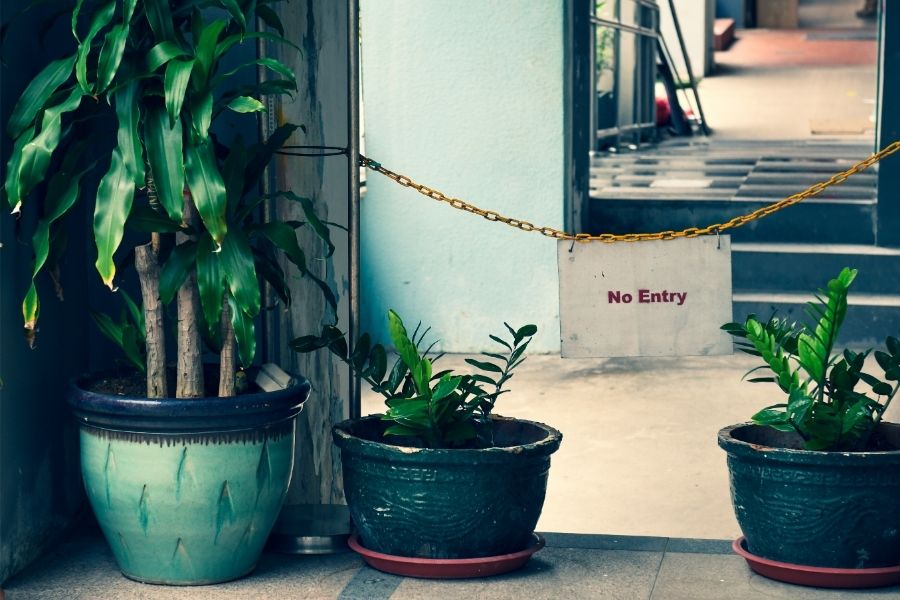 Then, the outer layer of the plants can absorb the UV light and retain the plastic's color and structure. When producers add these stabilizers into the plants during production, they are known as inherently UV protected. UV-resistant plants are ideal for business or home that wants to create a warm and welcoming place but don't have the time to maintain natural plants. 
The fabric can be die-cut into various sizes and shapes of leaves and petals for plants or flowers. The leaves and petals will be placed into heated molds to shape them. Then, they will have individual wrinkles, curves, and undulations.
The petals and leaves are then colored. Producers will stiffen some leaves and petals using thin wires inserted by hand. Then, they will add some glue to keep the wire in place. The wires are coated with glue and wrapped with paper before they are fixed to the petals and leaves. Workers will assemble the separate leaves together. It may take several time to form a single stem. Factory lines or machines can also cut and assemble parts of artificial plants.
The production process for artificial plants depends on each manufacturer's line-up. Some manufacturers may coat stems with a sticking or waxy material to make them easy to assemble. Once assembled, the plants and flowers are arranged. Workers will pack them in florist's paper and place them in boxes for shipping.
— Why are silk plants expensive? 
The cost is the difference between silk plants and other types of artificial plants. Silk plants take much more time and effort to create. Manufacturing from silk materials requires extra skill and talent. The realistic-looking silk plants require skilled labor and attention. They need more care for the design process.
The effort and time involved in designing such plants play a part in accounting for the higher cost. The machines that manufacture them need to go through more processes to achieve their detailed appearance. The quality standards are also stricter than they are in other factories. It means despite the cost, what you get in return is the best-looking artificial plant available.