Green walls have long been a part of human history, with examples spanning cultures and time. Nowadays, artificial greenery wall panels allow us to appreciate this timeless trend. They will bring beauty into our homes while retaining the convenience.
Artificial greenery wall panels can bring life to any setting. They offer far more than just a pleasing atmosphere. They will look great and provide all the benefits of natural plants. But they need minimal maintenance. And users will be able to enjoy it for years at a time!
Home and garden aesthetics can be challenging without adequate money or time. But with artificial grass walls, achieving the dream of a lush home and garden has been easy. Artificial planting retains its beauty in all climates. They will remove much of the worry of maintaining natural plants over long periods.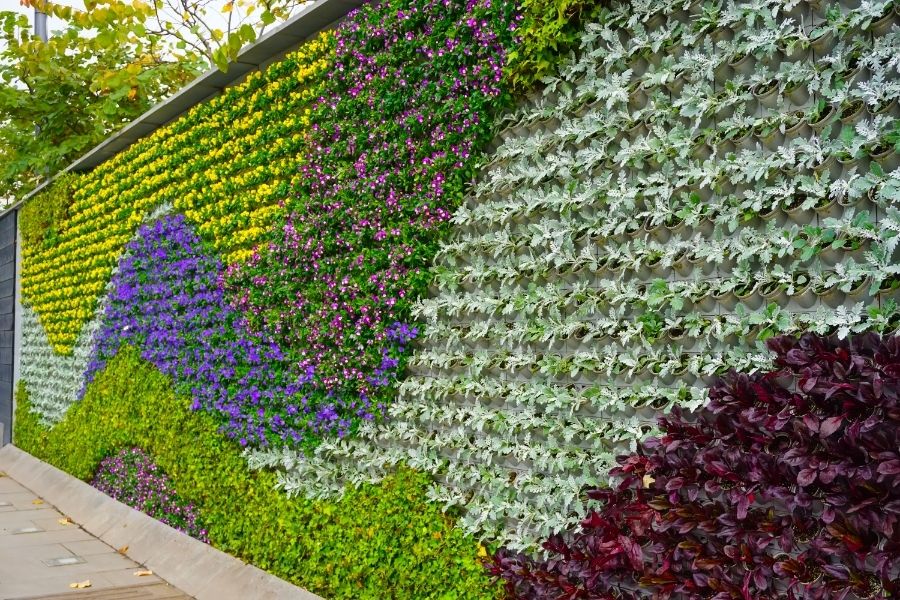 — Why choose artificial green walls?
Artificial grass walls are a low-maintenance option. They can bring life and energy to any space. And there is no need for extensive watering, weeding, or pruning. These artificial green walls contain UV-protectant properties. So they're strong enough to endure harsh weather conditions and pests. They can last up to 8 years with proper care!
— Comparison between artificial and natural plant walls.
Faux plants have come a long way since their invention. The incorporation of UV-resistant materials ensures extended durability and fireproofing capabilities. With UV-resistant materials and fire-resistant walls, faux plant gardens offer all the lush beauty.
When you buy a faux plant wall from professional providers, it comes certified for your safety. VOC A+, RoHS, PAHS & REACH are all signs that you can trust the quality on offer. Artificial plant allow flexibility to choose any of the desired greenery regardless of seasonality or budget constraints.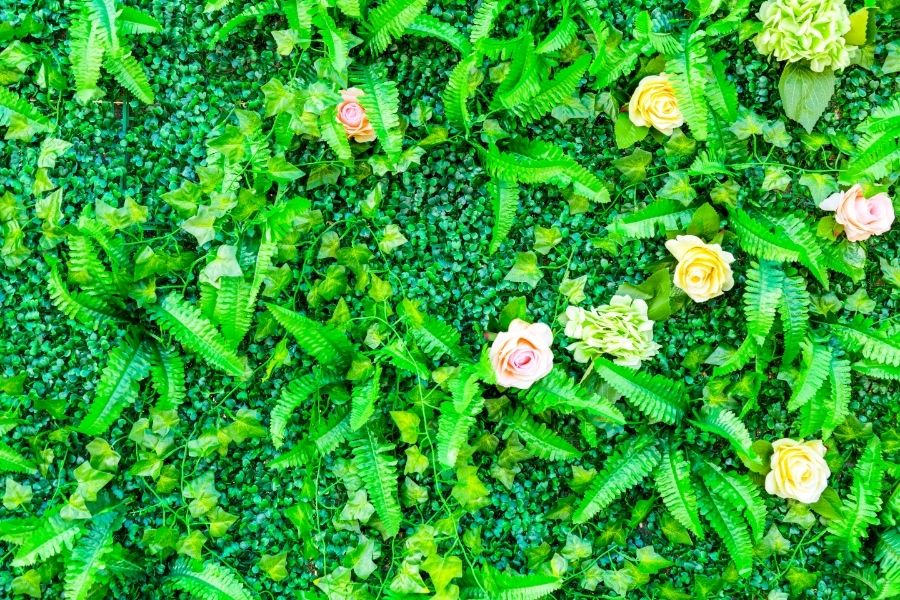 — Where can we use artificial wall?
For those seeking to add a touch of natural beauty, artificial grass walls bring the outdoors inside in a stylish fashion. They will transform drab environments into nature-inspired works of art. These panels can breathe new life into commercial venues like restaurants and events halls.
Moreover, they will provide an evergreen design for residential spaces. These panels can offer warm but modern visual aesthetics with bulk purchasing options available.
— How to choose the best quality artificial grass wall?
To ensure the highest quality of artificial plant walls, you must look beyond their outward beauty. Take time to research potential suppliers by examining websites and data sheets.
Or contact them to get answers to three critical questions as below.
1. What is the material construction?
2. What benefits does it provide?
3. Does it need special maintenance for optimal performance?
All this information can help you make an informed decision.
— Has these wall panels been tested for harmful substances?
When seeking the perfect artificial plant, customers should consider its production materials. Quality raw components can ensure a product that is safe and reliable. But inferior quality resources could cause permanent health risks. Thus, selecting products made of ingredients at or above industry standards is essential.
We guarantee our customers peace of mind. We offer only the highest quality artificial greenery products. Our products are subject to rigorous REACH, RoHS, and PAHs testing by independent third-party laboratories in compliance with strict standards. The raw materials are certified safe for both residential and commercial use.
— Is the wall panel fireproof?
Ensuring the safety of your artificial green wall is the key. And we have taken all necessary steps in this regard. To guarantee that our faux panels are fire-resistant, we test our products by SGS. SGS is a renowned laboratory recognized for its adherence to EN 13501-1:2018 standards on reaction to fire. With these quality measures in place, you can rest assured of our quality. When you invest with us in your indoor or outdoor project, you will be safe from harm's way!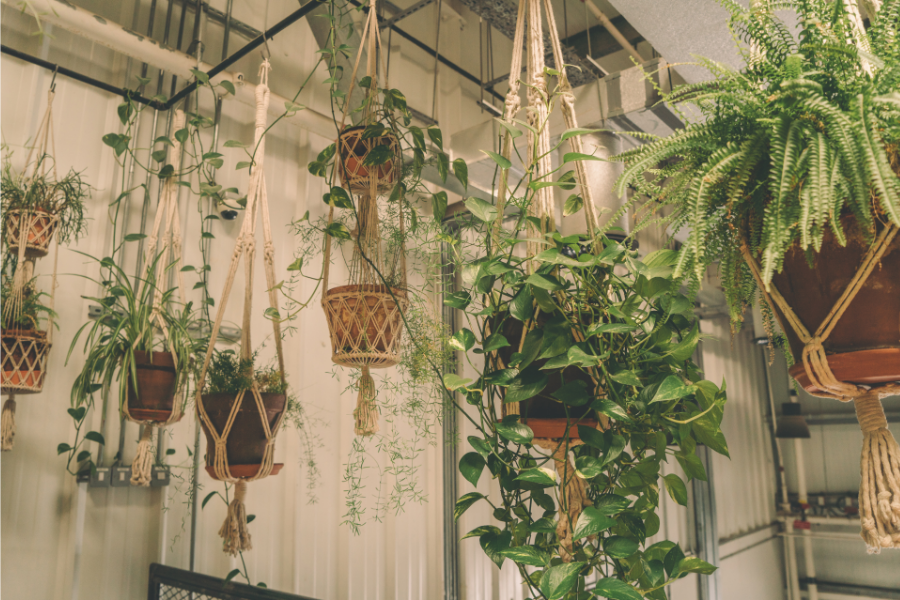 — How long is the warranty of the wall panel?
When considering a purchase, looking for warranties that provide extended protection is advantageous. Ensure that there are no hidden clauses or stipulations in the small print. You will assure yourself of the quality and security of your investment. Such care will prove invaluable if you use artificial plants where the weather can cause fading and damage.
When investing in an artificial plant wall, it is essential to remember how much direct sun exposure the plants can handle. Too much sunlight may lessen its lifespan and cause irreversible damage. It would help to consider the UV resistance rating when making a decision.
— Selection of artificial grass walls
Investing in an artificial grass wall is becoming popular. With an increasing number of North American and European households choosing artificial designs over traditional plant life, the growth in global sales is skyrocketing. It makes this stylish option more accessible than ever before! Artificial walls are rising to the forefront of interior design trends worldwide. These faux panels offer budget-friendly alternatives that still prove visually stunning!
Our expansive range of artificial products features creative solutions for various outdoor projects. We offer stylish hedge mats, lush vertical gardens, attractive fencing options, and captivating topiary pieces. Our panels can add sophistication and creativity to any exterior layout.
Get an overview of our diverse Selection with a quick introduction to each category.
1. Artificial hedge mat
Artificial hedge mats are a cost-effective and popular choice for city landscaping. There are a wide variety of leaves available. With over one hundred unique options, there's something perfect for any project!
Artificial hedge is the perfect combination of convenience and versatility. And DIY products are becoming popular choices. Among these items, boxwood, Buxus, and ferns occupy some of the highest spots on consumer shopping lists.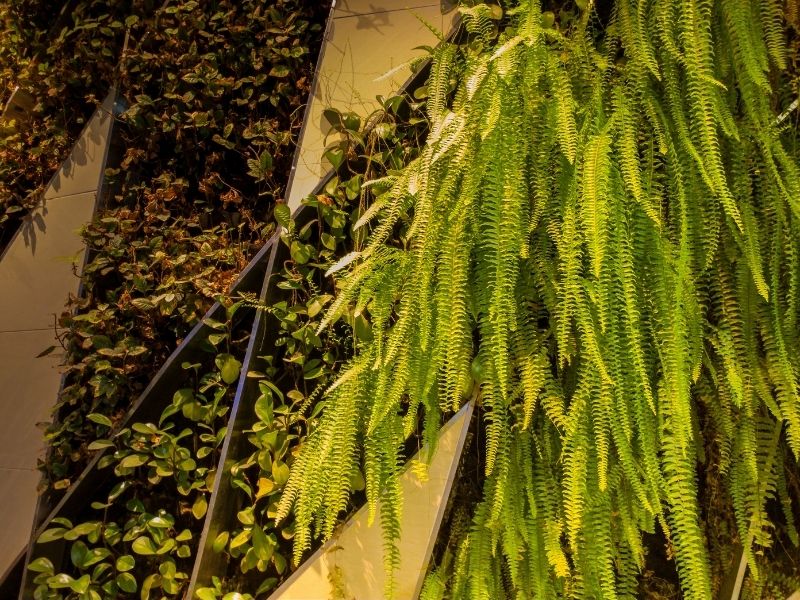 2. Artificial vertical garden
The Vertical Garden offers a beautiful, lush, and vibrant addition to any wall. Each item boasts an array of more than five kinds of leaves. Some of them have upwards of eight or ten combinations!
Artificial gardens offer an alluring aesthetic to any home or garden. They provide a touch of natural beauty with the durability and longevity. You can combine leaves of varying shapes and textures from different seasons. And you can create distinctive displays that capture attention at every turn. The cost of these plants is higher cost than other options, such as artificial hedge mats. But this stunning piece provides remarkable value for beautifying your outdoor space.
3. Artificial fence
Artificial fences provide a unique combination of aesthetics and privacy. Enjoy an alluring natural-like wooden trellis with PE leaves. Or you can add an extensible variety to your gardening decor for added style. Either way, you can be sure satisfied!
In the past, people often used wooden fences to adorn courtyards. But its cold and ordinary appearance lacked vibrancy.
An artificial grass wall on a fence is the perfect solution. You can combine practical needs with aesthetic beauty. It provides unparalleled flexibility. And it enables you to customize colors and leaves according to your taste. And the installation is effortless for most do-it-yourselfers.
4. Artificial Topiary
Artificial topiary is a captivating way to enhance any outdoor living space. There are a variety of selections, including artificial pots, balls, and vines. So it means that the possibilities for design are endless. These unique additions bring life and energy to vertical and horizontal surfaces. It is an ideal complement to the classic beauty of artificial grass walls.
This decorative item is the ideal complement for any interior. Users can put them from homes to shops and restaurants. Artificial topiary plants infuse a welcoming ambiance into commercial or residential spaces. They can create an inviting atmosphere!
–How long do the artificial wall panels last?
Our customers often ask us how long they can enjoy their artificial hedges, fences, and topiaries in pristine condition. This is increasingly pertinent as the shifting climate brings extreme weather conditions. We strive to provide our clients with the best products and service. Our plants can stand up against all kinds of elements for lasting beauty throughout their lifetime.
The lifespan of artificial greenery is, to a great extent, correlated with the two factors. The first one is what are their raw materials. The second is whether that material has been UV-treated. These include an extended life span. These plants maximize their value and lessen the need for frequent replacement.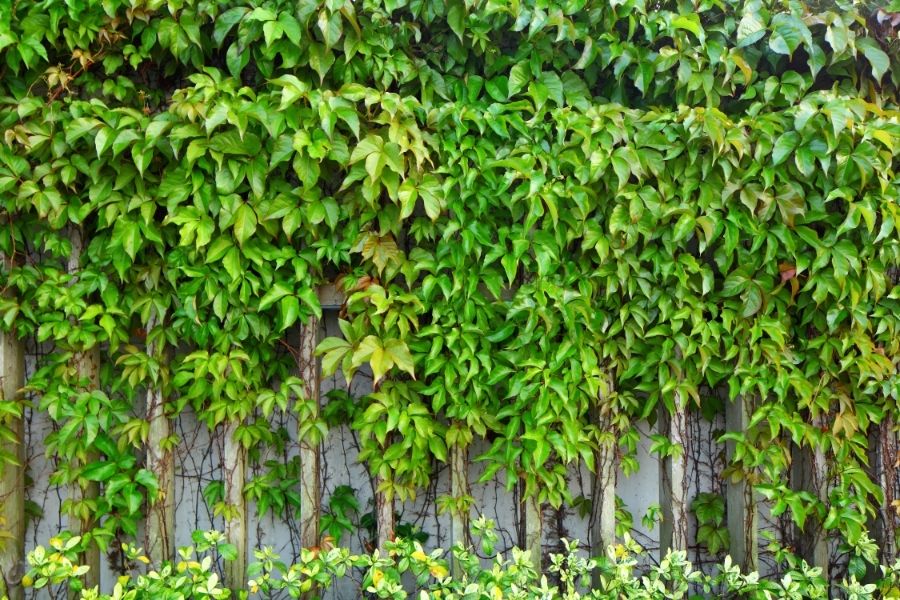 Our artificial plants have undergone a rigorous UV 5000H test from an independent third-party laboratory. The warranty of our product warranty is up to eight years. Moreover, we stand behind the quality and durability of each plant.
— Conclusion
Careful consideration is essential when selecting an artificial grass wall. You need to consider the look, quality, and longevity. To make the best possible choice, you can request free samples of various green-wall options. Then, you can assess their properties side by side before putting your order into action.
Are you looking for the perfect artificial greenery wall suppliers? Our experts are here to help. You can get in touch with any questions and let us find you a solution.