With the increasing trend of interior design, artificial green walls are becoming popular for home and office decor. These aesthetically pleasing walls come in a variety of different styles and series. These walls' raw materials boast environmental safety and human health benefits. Their stable composition makes the walls sound and appealing for any space. This article will provide helpful guidance for artificial green wall panels.
— What is the artificial green wall?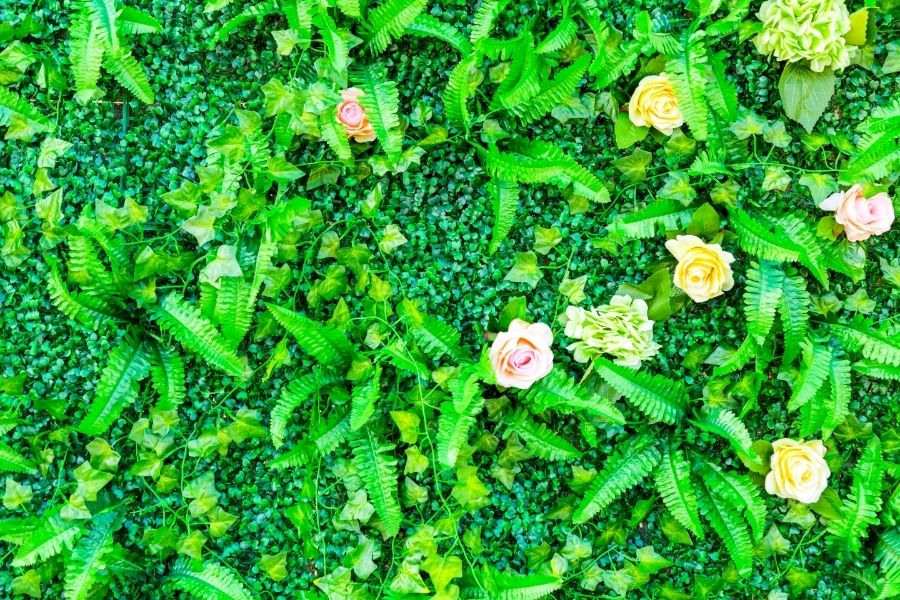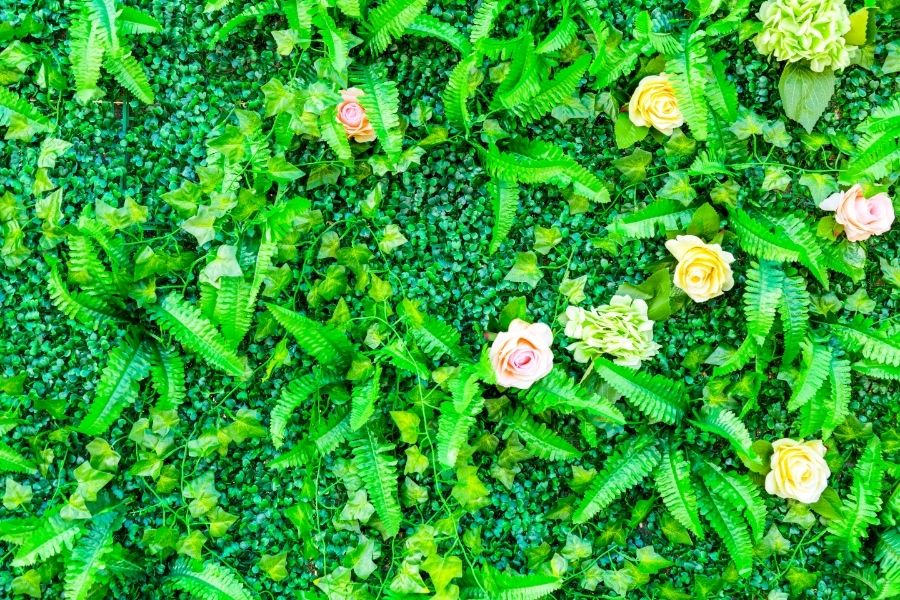 Artificial green walls have increased in popularity. They work as an attractive alternative to natural flora in decor. These decorative features include hedge mats, vertical gardens, or fence roof coverings. Factories create them with crafted synthetic materials. And producers can design them to mimic hundreds of types of nature. These plants offer stunning visuals that last all year round!
— What is the artificial green wall made of?
Our artificial plant walls provide the perfect solution for any space. The pure PE material used in our designs creates a crystal-clear appearance and refined texture. Below are some benefits of our artificial wall panels:
They have a more delicate and advanced texture.
They achieve a sophisticated aesthetic.
There are no unpleasant odors to worry about.
There is a stronger buckle link.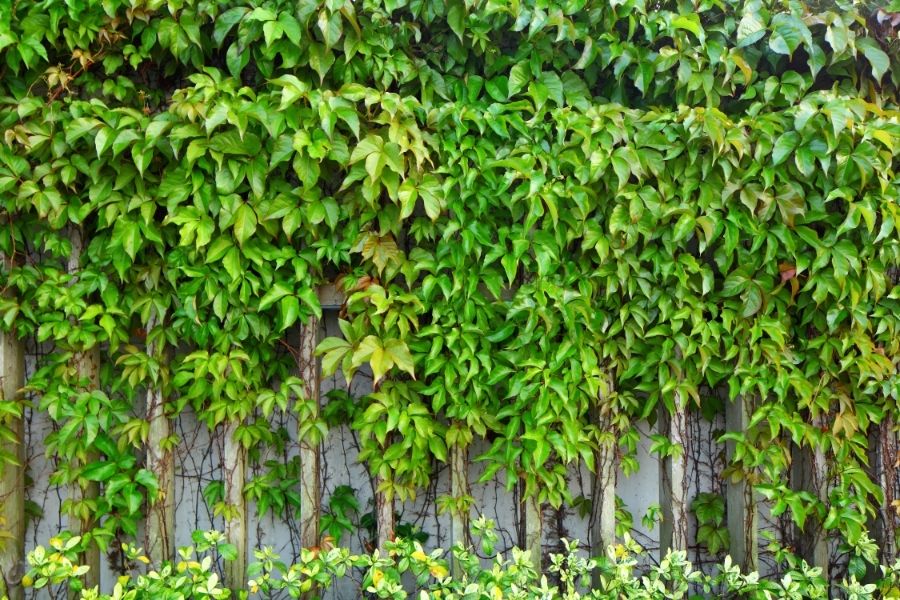 — Artificial green wall VS nature plants
Nature plants need significant amounts of maintenance and upkeep. But artificial green walls offer a low-cost alternative. You can forget about watering or pruning. These constructs provide an effortless way to integrate nature into any space with little hassle for the owner!
Natural plants need a significant degree of responsiveness to seasonal changes. But artificial green walls provide an easy-care solution with customizable designs. Are you looking for floral flair or wishing to create something wilder? There are endless possibilities available from an artificial plant manufacturer.
The creative and efficient design of the artificial green wall offers great convenience. Users can install and disassemble the wall panels in a simple way. Not only is relocation effortless, but reusing these panels also helps cut costs.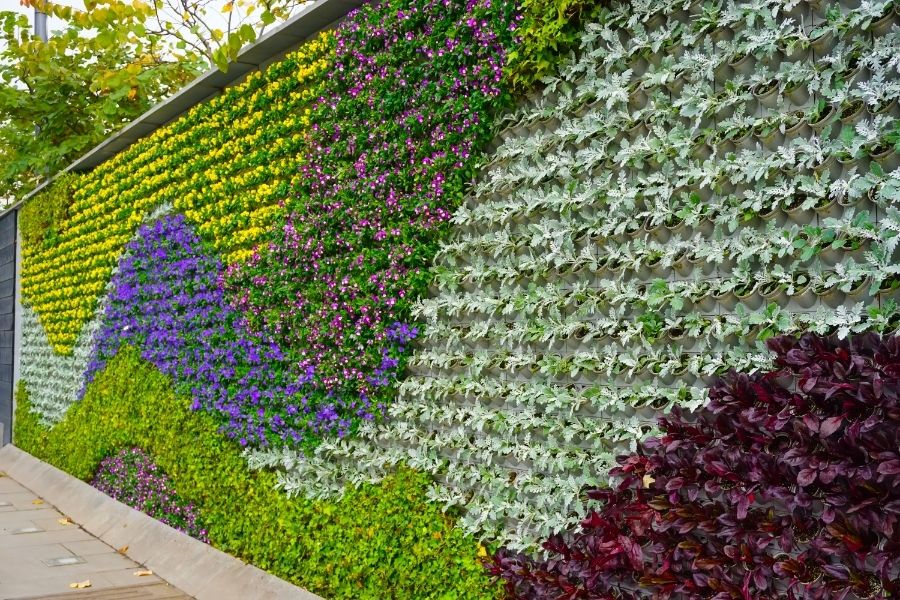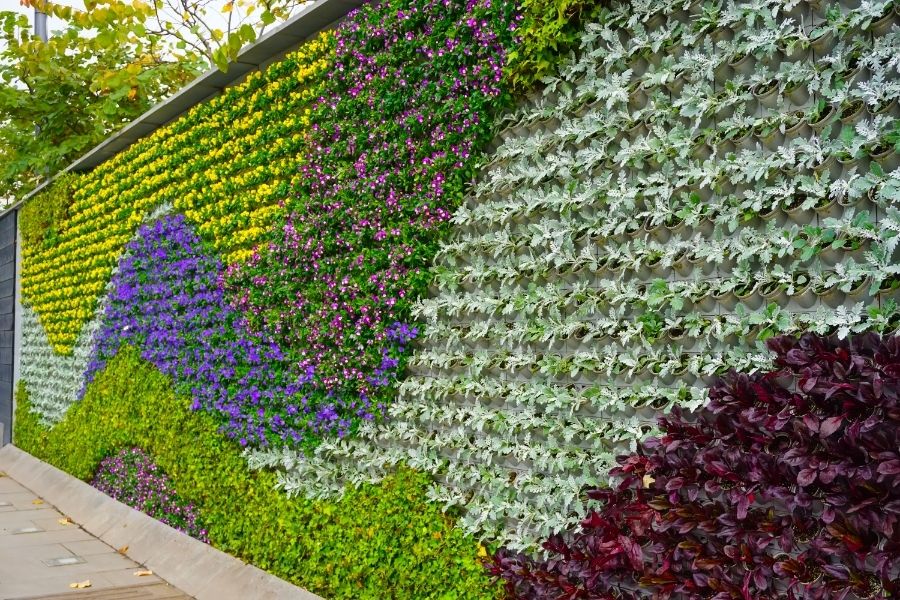 — Classifications of artificial green wall:
There are different categories of the artificial green wall, as below.
1. Artificial hedge mat
Artificial hedge mats have gained immense popularity in the market due to their diverse varieties. There are artificial boxwood, ivy, and other lush foliage. These lifelike hedges provide a natural look without very little maintenance.
2. Artificial vertical garden
The artificial vertical garden demonstrates an impressive combination of creativity and artistry. There is a wide range of classical options. From tropical to the gentle jungle and white domain, these green walls are transforming landscapes around us into art.
3. Artificial fence
This fencing product series is a popular choice for home and business decor. They will provide an attractive barrier in gardens, courtyards, parks, and factories. The recommended artificial fence product ideal for this purpose is a willow trellis.
4. Artificial Topiary
Artificial topiary plants provide a modern way to bring nature into your home. These faux greenery options capture real-life beauty, from vivid gardenias to lush maples.
— How to choose high-quality artificial green wall plants?
1. The raw material is essential.
Our PE material is 100% pure. We ensure the complete recyclability of the products when their life cycle comes to an end. Our raw material is also free from hazardous chemicals and additives. So they are safe to use in any environment. The properties of our PE material make it an ideal choice for a variety of applications in home and commercial areas.
2. Choose Healthy & eco-friendly plants
Choosing a trusted brand for health and safety is of utmost importance. Our product is an ideal selection. We take pride in providing customers with high-quality and healthy plants.
Our advanced production processes are in line with industry-leading environmental management systems. We guarantee that our products meet all health and safety requirements. Our plants pass rigorous tests from various third-party certifications — such as PAHs, RoHS, and REACH.
PAHs: There are no cancer-causing chemicals.
RoHS: They are safe, non-toxic, and heavy metals-free.
REACH: They are free from substances of great concern.
3. Anti-UV Ability
Our artificial plants have remarkable anti-UV qualities, proven through rigorous 5000-hour aging tests. Our powerful UV protection ensures the plants remain vibrant in color and robust to the changing seasons. These products will bring vibrant colors to one's home with no fear of fading or brittleness over time. They can offer a long-lasting burst of springtime all year round!
4. Select Fire Retardant Plants
Our products are ideal for any unique space. They boast an impressive level of fire resistance, certified by SGS through rigorous experiments. They can make sure your decor is safe and stylish.
Fire Retardant Plants can help you create stunning displays. They can provide a beautiful aesthetic in any setting. Our plants' exceptional fire resistance will give your space the beauty and protection it needs.
— How to install the artificial green wall?
Artificial green walls provide a simple, efficient installation process. They are perfect for any home improvement project! People can do the installation with minimal effort and a few essential tools. The tools include scissors, tape measurements, and plastic tiles.
1. Install on brick or concrete wall
Measure the size of the wall.
Calculate how many panels you need.
Connect the panels with the easy snap-to-lock system.
Fix the wall panels together to the required size.
Measure to define the installation position point.
Fix the steel wire grid onto the wall.
Install the panels on the steel wire grid with plastic ties.
Trim the extra plastic ties to complete the installation.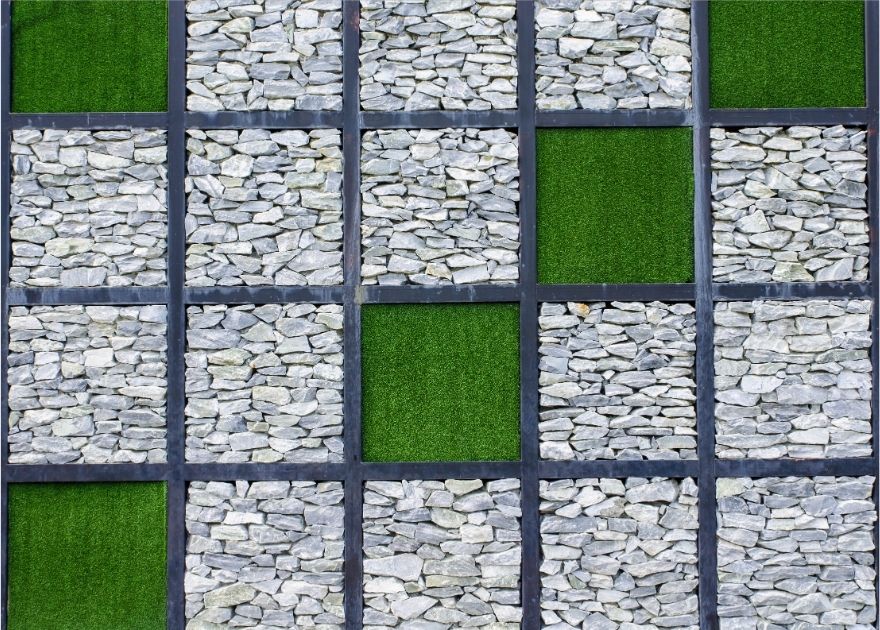 2. Install on a paling fence
Measure the size of the wall.
Calculate how many panels you need.
Connect the panels with the easy snap-to-lock system.
Fix the wall panels together to the required size.
Fix the aligned panels onto the fence with plastic ties.
Trim the extra plastic ties to complete the installation.
3. Install on timber cladding wall
Measure the size of the wall.
Calculate how many panels you need.
Connect the panels with the easy snap-to-lock system.
Fix the wall panels together to the required size.
Secure the wall panels with a staple gun.
Trim the extra plastic ties to complete the installation.
— Can we move the artificial plant wall?
With a few simple steps, you can have the potential to move and reuse the wall panels. They can save both your time and money. All it takes is untying or removing any nails or cable ties holding it in place. You can further re-design by loosening the buckle, giving more flexibility in the future!
After that, you can reposition, re-arrange, or rotate the panels. With a few simple steps, you have a whole new look! Reusing these panels can add nature's extra beauty while saving your wallet. So don't let the idea of relocating them stop you from making your home look beautiful and eco-friendly.
— How to maintain artificial green wall plants?
Maintaining the artificial green wall is easy. All it needs to do is a quick dust removal. Keeping your artificial green wall in top condition requires minimal maintenance. Remove any dust on the surface with water to ensure a pristine appearance. And you can allow it to dry until it looks good as new.
You can also use a specific artificial plant cleaner to keep your wall looking fresh. For any stubborn stains or dirt, you can use soapy water and a soft brush to remove them from the surface.
Finally, make sure to avoid storing your artificial green walls in areas that are too damp. The damp condition can cause mold and mildew to accumulate on the surface. You should also check your walls for any damage or wear and tear. And replace parts as needed. With proper maintenance, your artificial green wall will last for years.
— Applications of artificial green walls:
Artificial plants provide boundless creative possibilities for any space, large or small. No matter the material composition of your wall, imitation greenery is always a perfect choice. People can use them to create stunning displays both outdoors and indoors. Users can put them on a thin wooden wall or hard concrete one.
1. Home Decor
Artificial green walls are a great way to add color and decoration to any home. People can use them both inside or outside in the garden area. They will create an oasis of relaxation for family members and guests.
2. Office Design
Artificial green walls are perfect for livening up office spaces and enhancing the atmosphere. There will be no ongoing maintenance. They can create spectacular displays and bring life into sterile environments.
3. Restaurant Decoration
Artificial green walls can add an element of nature to any restaurant. They help create a pleasant environment for customers to enjoy their meals. They also offer a unique and creative way to decorate the walls of any business.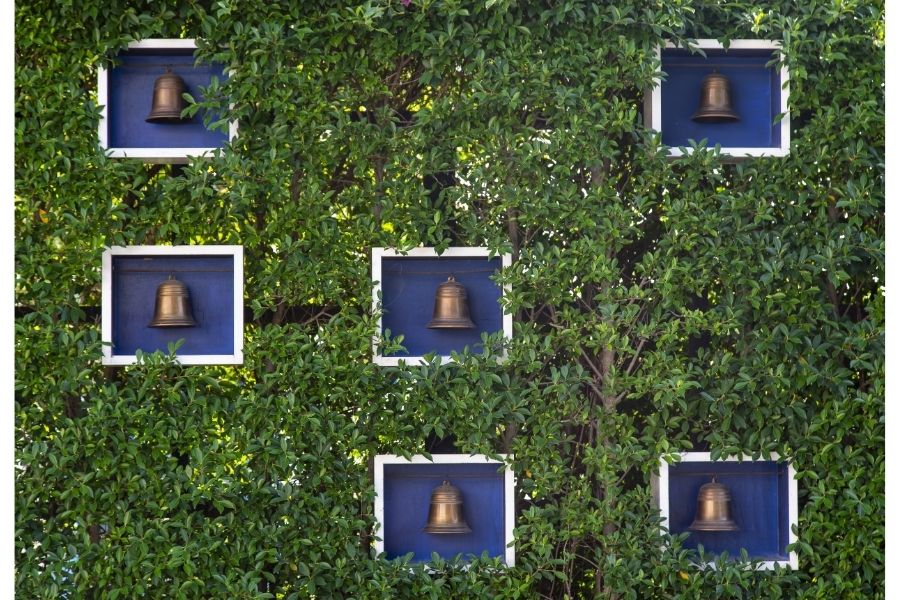 4. Hotels
Artificial green walls are a great way to bring some life into hotel lobbies or conference rooms. They can provide an exciting and welcoming atmosphere for guests. And they help to reduce noise levels within the room.
5. Wedding Venues
Artificial green walls are perfect for wedding receptions and ceremonies. They can create a beautiful backdrop for photographs of the couple. They also offer an exciting way to decorate any event venue without ongoing maintenance costs.
6. Shopping Malls
Adding artificial green walls in shopping malls is a great way to make them more inviting and pleasing. They can create stunning displays and add an element of nature to any commercial space.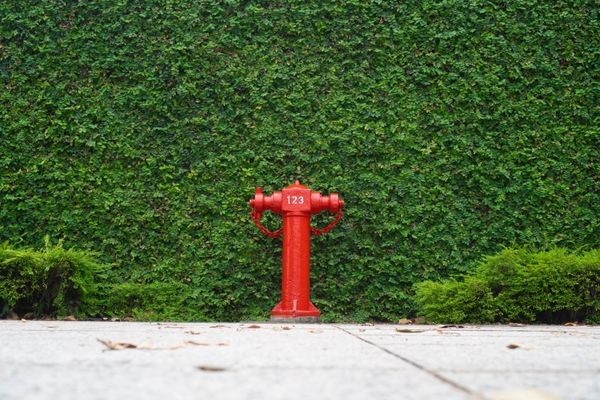 — The cost of artificial green wall plants
With a broad selection of artificial green walls, you are sure to find one that fits your budget and design needs. Our artificial green walls range in cost depending on design, size, and complexity. We provide our customers with a wide variety of artificial foliage and plants. With the highest quality materials, our design can last for years.
Our team will help you with the options available on plant type, leaf size, and design. I believe you will find our price is competitive.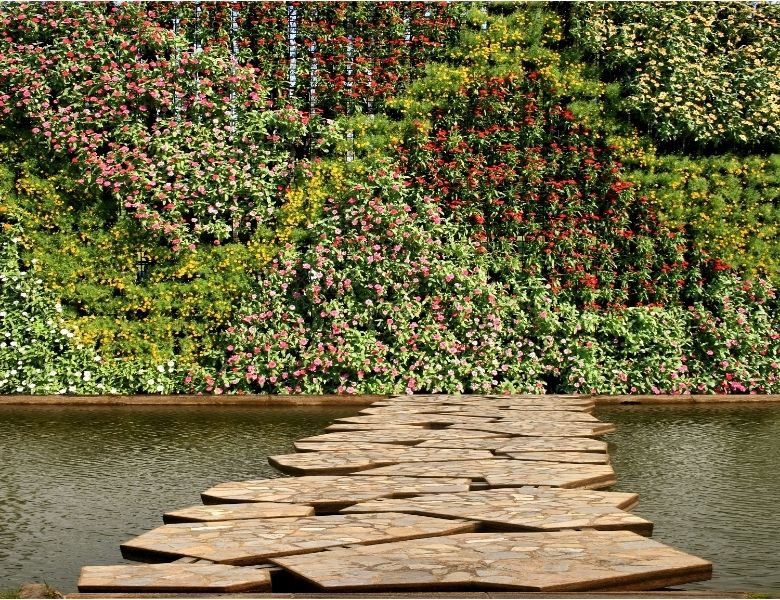 Artificial green walls are a cost-effective way to enhance various spaces and make them stand out. Their simple installation and customization make them the perfect choice to give any space a unique appearance. These structures provide an ideal solution for all design needs.
With over 20 years of expertise in production, trading, and marketing, we are your one-stop source for high-quality products. Our specialized custom design service and knowledgeable marketing support team are here to help you succeed.