Now more than ever, obtaining your own oasis of privacy can seem a difficult endeavor. There maybe neighbors looking into your backyard. Or someone to passersby have their eyes on you through the front window. It's easy to feel exposed and uncomfortable in one's home space. Thus, installing specialized screens offers an effective way for homeowners. These screens help to create a safe and secure space.
— Backyard privacy screens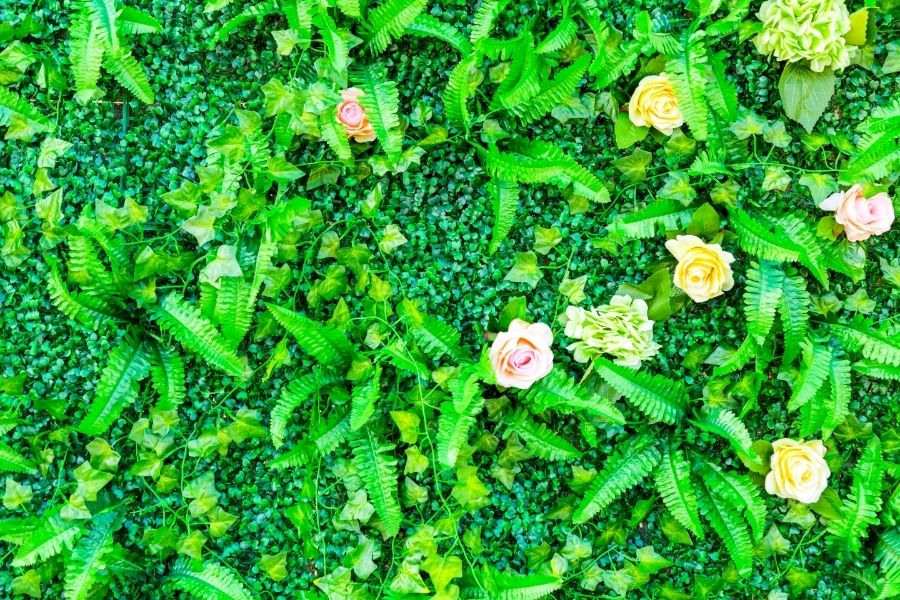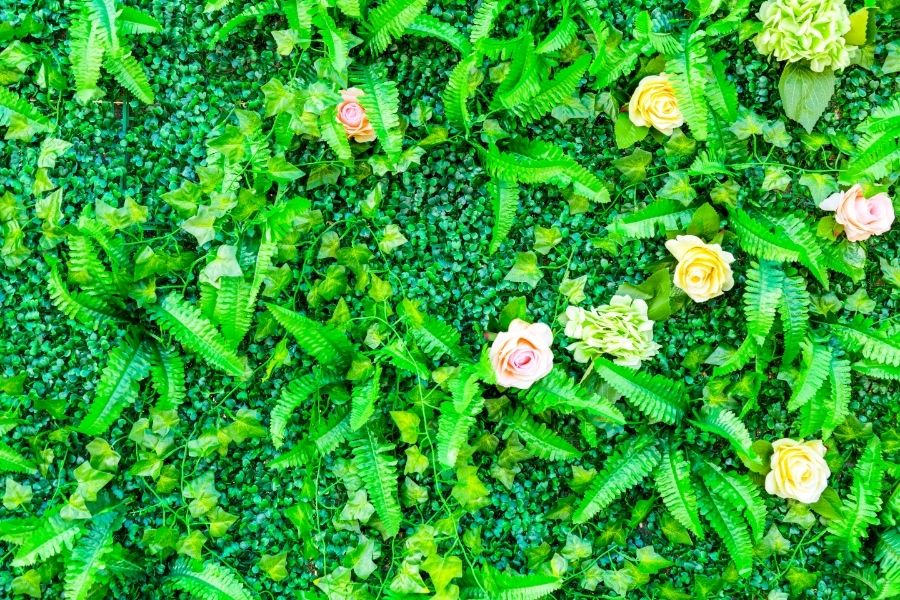 A well-crafted outdoor space can be a great contributing factor to both physical and emotional security. When life's stresses become too much, an aesthetically pleasing backyard provides solace for the mind. In turn, this leads to better stress management. The screens can improve engagement with family and enhancing home life balance.
Are you looking to add a touch of privacy with natural beauty and greenery in your backyard? Installation of a privacy fence is an easy way to enhance the space. However, when it comes time for decoration, are natural or artificial plants best suited?
Bringing nature into your backyard has never been easier with the wide range of screens available. When selecting a screen, it is important to consider an array of factors. You need to consider the materials used in base privacy fencing and cleaning/maintenance requirements. Moreover, limited natural light can sometimes be prohibitive for some plant varieties.
Utilizing artificial greenery can be a great way to create an eye-catching and vibrant oasis in any season. These mesmerising foliage panels boast such lifelike qualities. And it is impossible for the average person to discern them from real plants. They provide you with attractive displays of verdure all year round!
— What are the benefits of artificial greenery panels?
1. They provide instant solution.
Faux plant panels offer a rapid transformation. They provide an immediate, stunning addition to any space. People don't have to wait for long associated with cultivating real plants!
Faux plant panels also offer flexibility in terms of design. You can choose the size, color, or variety of faux plants that best suits your desired look. The panels can be easily customized according to the size of walls or space. With artificial greenery panels, you can turn any area into an oasis of lush greenery.
2. Users can place artificial greenery panels anywhere.
Artificially-crafted greenery wall panels provide a creative way to achieve the perfect outdoor design of your dreams. You can forget about worrying whether or not an area receives enough sunlight for real plants. You can put artificial panels anywhere without issue. No matter what type of fence material you choose, it'll always look beautiful and lively from every angle! If you want a unique look for your outdoor space, artificial panels offer endless design possibilities.
3. They are UV resistant.
In tropical climates, the unrelenting sun can make outdoor gatherings a challenge. But with our artificial hedge panels, you no longer have to worry about being exposed to excessive heat and UV rays! We test our range of products for utmost durability against up 5000 hours of sunlight exposure.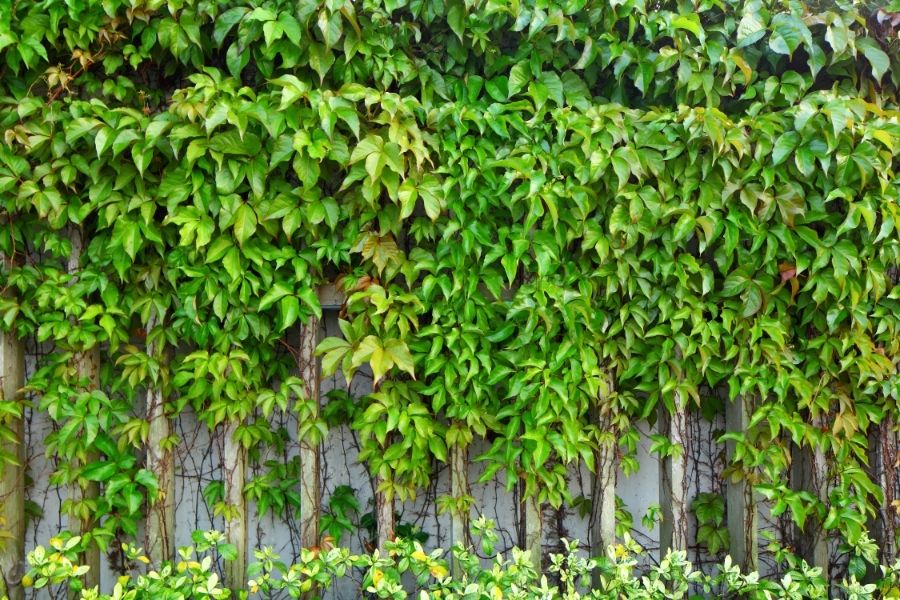 The artificial greenery panels allow friends and family members alike to enjoy some quality time in your yard. And you will not have to fear of damage from strong sunshine. So you can keep them outside all year round without fading or discoloration.
4. They need low maintenance.
With natural plants, there can be significant maintenance to keep them looking great. Faux plant wall panels are a smart alternative. They can add the same beauty while avoiding potential pest problems. And they require minimal effort in upkeep. In some cases, you can do a light dusting to keep them looking vibrant and fresh. Even if you don't have time for regular upkeep, you'll still get the same attractive results.
For example, you need to water and prune natural plants regularly. Faux plants are fire-retardant and anti-UV. They will not die in the sun or wither away in cold temperatures.Furthermore, faux plant walls have a much longer lifespan than natural plants. So you can be sure that your decor will last for years to come.
Artificial greenery panels are a timeless trend that have been seen gracing gardens for years. Best of all, there is no need to prune them or water. They are perfect for homes and yards with busy schedules! There is no need for trimming or frequent watering. You can install these attractive screens and enjoy their luscious look with minimal effort required!
— How long will the artificial greenery panels last?
Artificial plants can remain beautiful for longer when treated with UV protection. This processing safeguards against the damaging effects of sunlight and other elements. Without such treatment, outdoor artificial greenery will age faster and lose their texture and shape over time.
At our factory, we strive to provide superior-quality faux plants. Our plants have a generous five-year outdoor warranty. Our products undergo rigorous UV testing and adhere to the highest standards of excellence to guarantee your satisfaction.
They can last long in even the harshest weather conditions. We also offer a variety of custom colors and shapes to match any decor. Whether you're looking for something traditional, modern, or unique, our faux wall panels will bring life to your space.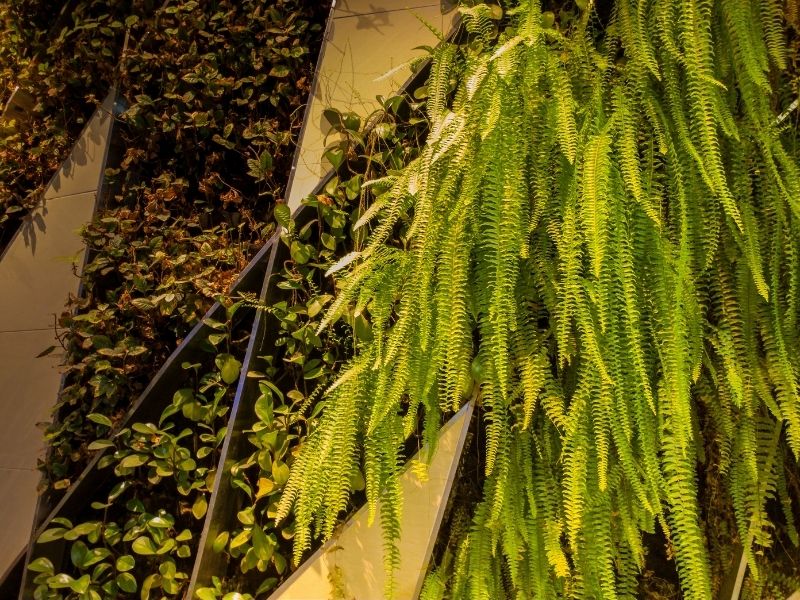 — How to clean and replace your artificial fence screens?
Cleaning:
To ensure your outdoor greenery maintains its pristine appearance, regular cleaning is essential. With their enhanced durability to the elements, artificial plants are much simpler to maintain than those kept indoors.
A simple rinse with a garden hose or spray bottle will do the trick. However, if you'd like to freshen things up, you can wipe the artificial plants with damp cloth and mild detergent for sparkling results. For more stubborn marks and dirt, warm soapy water applied gently with a soft brush should do the trick. Avoid using harsh chemicals. This may damage the surface of the artificial plants and cause them to fade.
Our artificial plant wall is an unbeatable choice for your home or office decor. Its sturdy construction and quality materials make it resilient to the elements. You can enjoy its beauty worry-free! To keep them looking their best over time, you can give them a refreshing rinse with water gun spray. After they dry off in the sunshine, their original dazzling hues will come back into focus.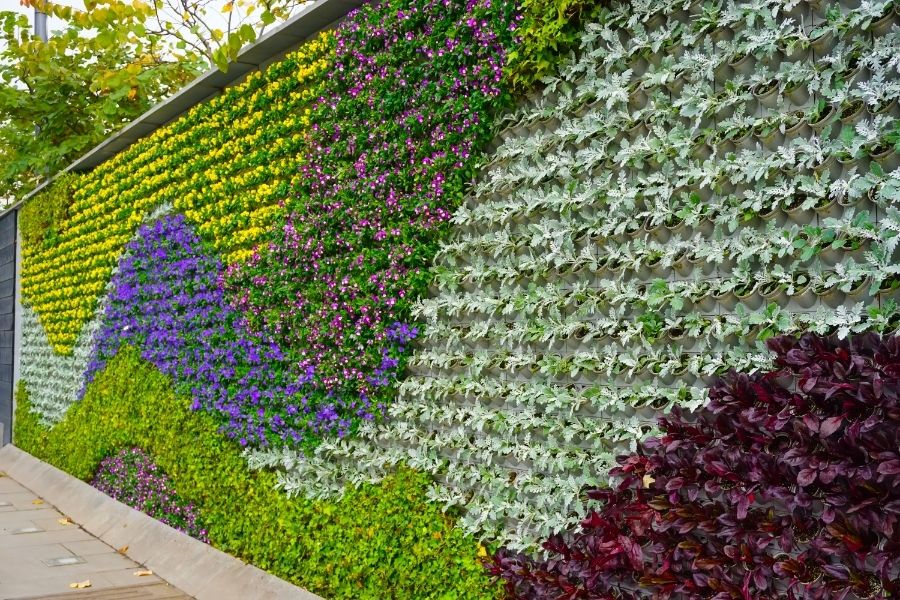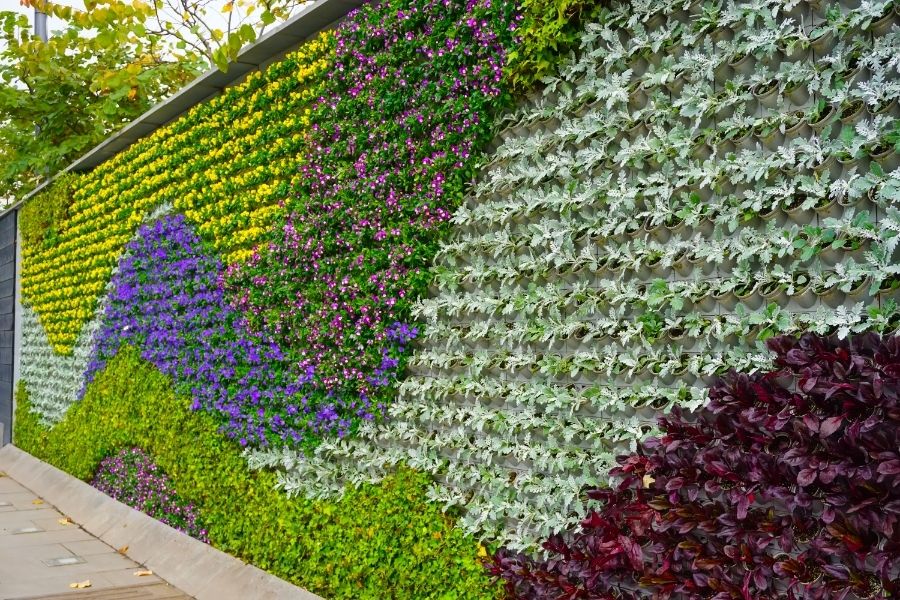 Replacement:
We will recommend customers consider investing in UV resistant artificial greenery panels. These durable products can withstand the outdoors without needing frequent replacement. A simple plastic tie fix is all that need to incorporate new pieces into existing fences when desired.
The replacement of artificial greenery panels can be easy, cost-effective and durable. They come in a variety of sizes to fit almost any fence or wall. They are UV resistant, which means they'll last for years without replacement. Plus, if you need to change the look of your space down the road, you can remove and replace them with different panels with ease.
Artificial screens provide privacy while still letting in light and air. The materials are also durable enough to withstand extreme weather conditions. They are also customizable, so that people can use them for the home's exterior design. Installing these screens can provide a sense of safety and control over one's environment. They can help create a more peaceful and tranquil space.