If you're looking for realistic artificial outdoor plants, you've come to the right place. Many different types and styles of artificial plants are available on the market today. In this blog post, we'll share today's top 6 most realistic artificial plants. Whether you're looking for something to spruce up the front porch or need some greenery for the office lobby, these artificial plants will do the trick!
Why are artificial plants a great option?
If you struggle to keep your plants alive, artificial plants can be a great way to enjoy the beauty of nature in your home without effort. Unlike natural plants, they don't require any maintenance or upkeep and with proper care. These plants can last for years. So you won't have to replace them due to neglect or death.
Artificial plants are also versatile. Users can place them in almost any environment. You can mix and match different bundles to build a look to your tastes. You can move them around your home as per your requirements. With artificial options now available, you no longer have to worry about bright sunlight or unpredictable weather killing your plants.
The top 6 most realistic artificial outdoor plants that look like the real thing:
1. Artificial Boxwood Hedge
This lifelike artificial boxwood hedge is a great way to add a touch of greenery to your outdoor space. The UV-protected leaves will withstand harsh sunlight. And they won't fade away over time.
You can place this hedging to create a natural barrier or frame at your outdoor entrance. And it's easy to maintain and can last for years. The leaves look so realistic that they will fool anyone into thinking it's real! It's perfect for adding a decorative touch to your outdoor space.
2. Artificial Palm Trees
Artificial palm trees are the perfect fit if you're looking to add a tropical feel to your outdoor space. These realistic-looking plants come with UV protection and natural features. The faux stems can resist strong winds and other outdoor elements.
These palm trees look so realistic that you can feel the sway of their tropical leaves. They're perfect for bringing a touch of nature to any outdoor area. These lifelike palms won't fade away over time due to harsh conditions. You can place them near a pool or outdoor patio for added visual interest.
3. Artificial Yucca Tree
This realistic artificial yucca tree is excellent for adding a splash of greenery to outdoor space. Users can place them indoors in homes, offices, or lobbies. And it's easy to clean and maintain.
This tree looks so realistic that you can almost feel the texture of its natural features. This faux plant is resistant to fading, cold temperatures, and other outdoor elements. It's ideal for bringing a natural touch to any corner of your home or office.
4. Artificial Fiddle Leaf Fig Tree
This natural, artificial fiddle leaf fig tree is perfect for the outdoor area. It has lush green foliage, and it looks like a real tree. And it's easy to care for with minimal maintenance.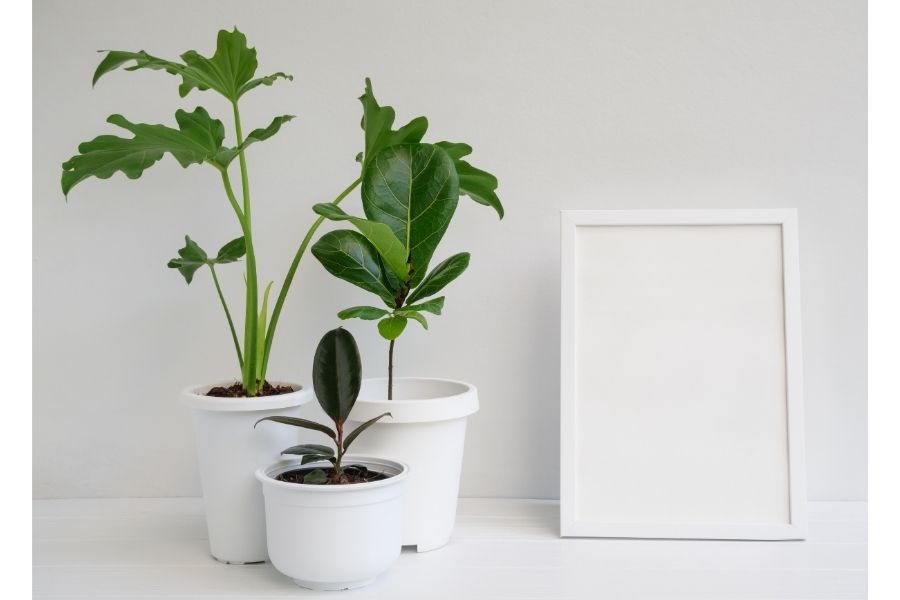 This tree is UV-protected so that it won't fade due to exposure to the sun. This elegant artificial tree adds a touch of greenery with natural leaves and stems. You can place it near a patio or pool for added visual interest.
5. Artificial Cypress Trees
If you're looking for a realistic-looking artificial tree, then the faux cypress trees are perfect. They have lush foliage and natural-looking branches.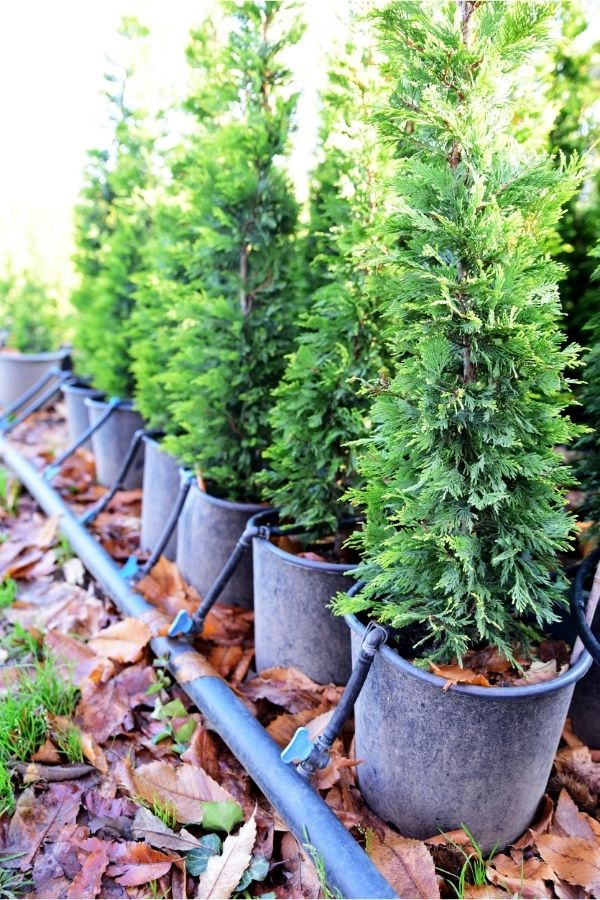 These trees are great for outdoor terraces or balconies. And you can place them around your garden or near your front porch.
6. Artificial Bamboo Trees
This realistic artificial bamboo tree adds texture and height to your outdoor area. It has natural-looking leaves and stems. It's an excellent option for those who want to create a tropical atmosphere.
This tree is easy to clean and maintain. And it is resistant to fading due to cold temperatures or harsh sunlight. They are great for bringing a touch of nature to terraces, balconies, and gardens.
With technological advancements, artificial outdoor plants now look more realistic than ever. Whether you're looking for a low-maintenance addition to your garden or a way to beautify your porch, these top six most natural artificial outdoor plants are sure to impress.
How to care for your artificial plants so they last longer?
When caring for your artificial outdoor plants, you should keep a few tips in mind. Here are some helpful tips for keeping your artificial plants looking their best:
– Dust your plants regularly to keep them looking clean. Use a soft cloth or duster to remove dust or dirt from the leaves and stems gently.
– Store your plants in a dry, cool area when not in use. This will help protect them from the elements and extreme temperatures.
– If possible, bring your artificial plants indoors during winter months. This will help keep them looking their best year-round.
– Finally, use mild soap and lukewarm water to clean your plants. Allow them to air dry before placing them back outdoors.
Tips on where to place your artificial plants in your outdoor space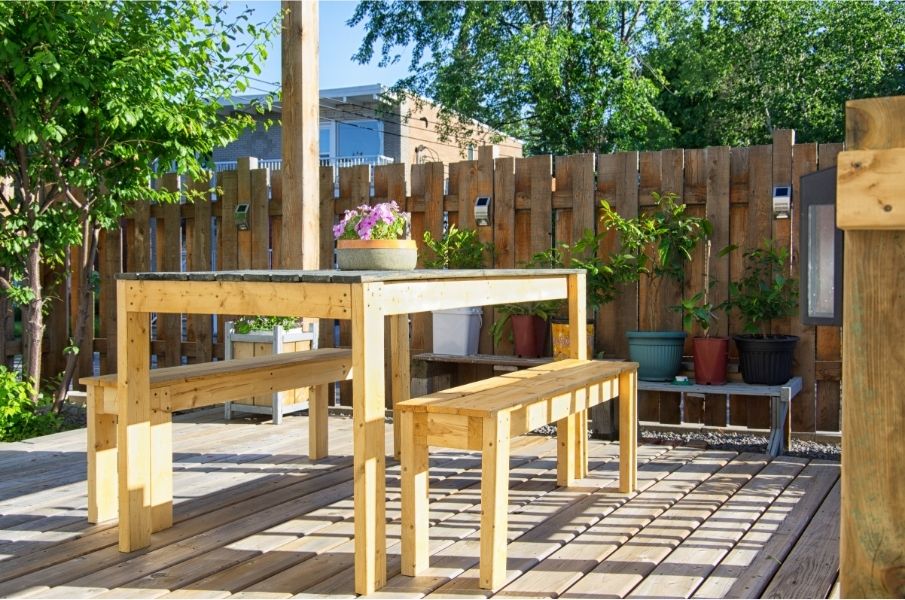 When it comes to decorating your outdoor space, artificial plants can bring a touch of vibrancy and color to any area. But it's essential to consider where to place them for maximum effect.
For example, placing an artificial palm tree near a seating area will help provide extra shade. And some colorful floral plants might be the right thing to brighten up an otherwise dull corner. It's all about putting thought into how you display your artificial plants to liven up your outdoor space.
Finally, remember to consider the size of your artificial plants. Choosing plants that are too large or small for the space can make it look cluttered or unappealing.
The benefits of having artificial plants in your home or office.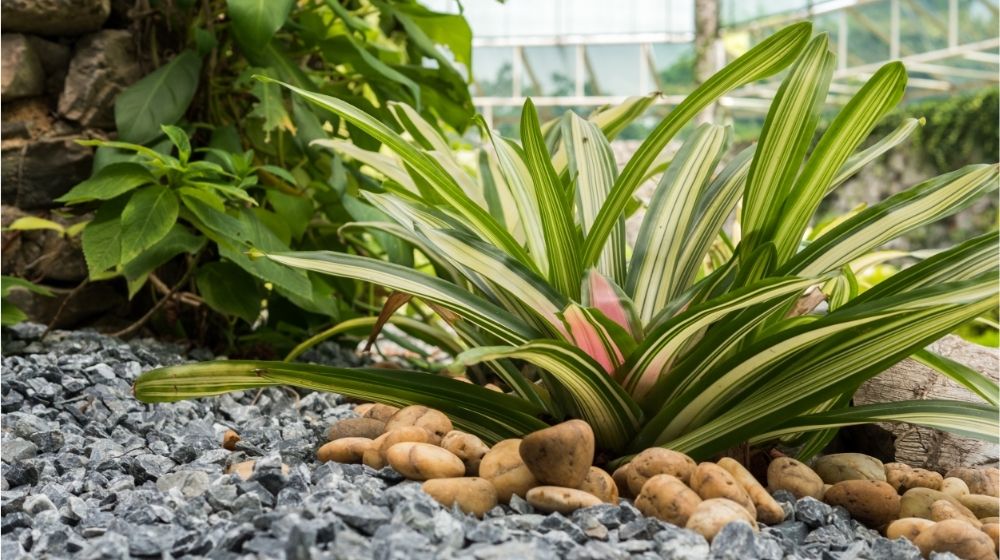 There are many benefits to using artificial plants in your outdoor space. They create a delightful ambiance with their vibrant colors. Artificial plants can provide a splash of color without taking up too much space. They look realistic enough that you'll forget they're not real. They can also be easier to keep clean than natural plants.
Moreover, they'll last longer, too, as they don't require regular pruning or other maintenance. Artificial plants are also great for allergies or limited outdoor space. There's no need to worry about pollen or soil.
In addition, if your space has poor natural light conditions, artificial plants provide an excellent way to bring a bit of liveliness into the area. You do not need to worry about them wilting away due to the lack of sunlight. And, if you travel often or are very busy in general to take care of living plants, artificial plants offer a superb option.
In conclusion, artificial plants are a great alternative to their natural counterparts. They allow you to create the outdoor atmosphere of your dreams without worrying about daily maintenance or unexpected cost. We hope this guide has helped you find the perfect artificial outdoor plant for your space!