In the market of artificial plants, it's always important to look for new and selling well products. This is especially true when it comes to artificial hanging plants. Artificial plants are a growing trend in the home decor industry. Ceiling plants can be a great addition to any home or office. And they're definitely in demand at the moment.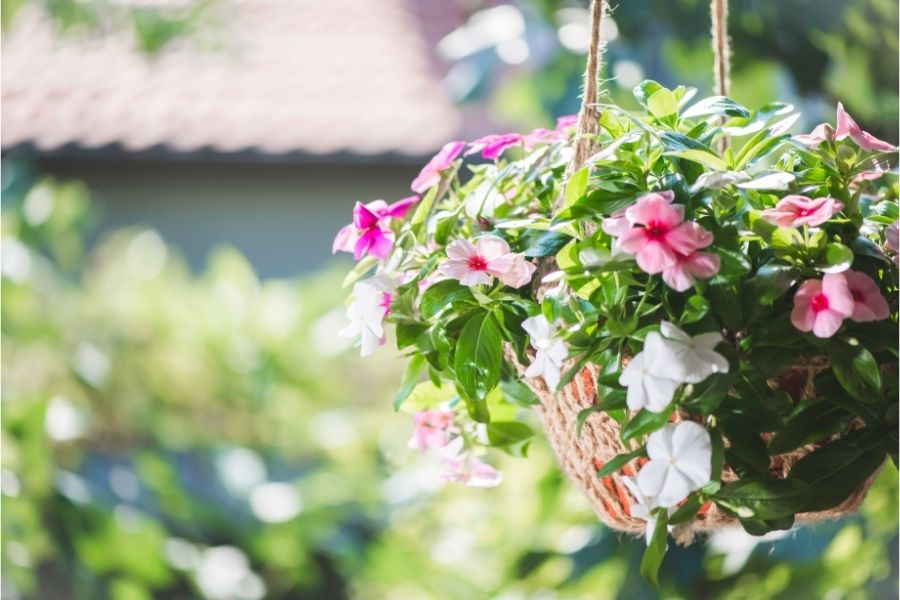 — 5 Types Of Artificial Hanging Plants For Ceiling Decor
Users can hang the artificial hanging plants on the porch, patio, or ceiling wall. They will not take up the floor space. Here are five hot-selling artificial hanging plants that you won't want to miss out on!
1. Artificial Hanging Ferns
The appearance of Artificial hanging ferns is ultra-realistic and ornamental. They are an ideal choice for ceiling wall decor. People can place them in scenes such as offices, buildings, and bars. The natural color and clear texture make the whole plant vivid.
Our hanging plants are ISO, BSCI, and GMP certified. They are fire retardant for long indoor use. With UV resistance, they also last longer for outdoor applications.
2. Artificial Hanging Ivy Plants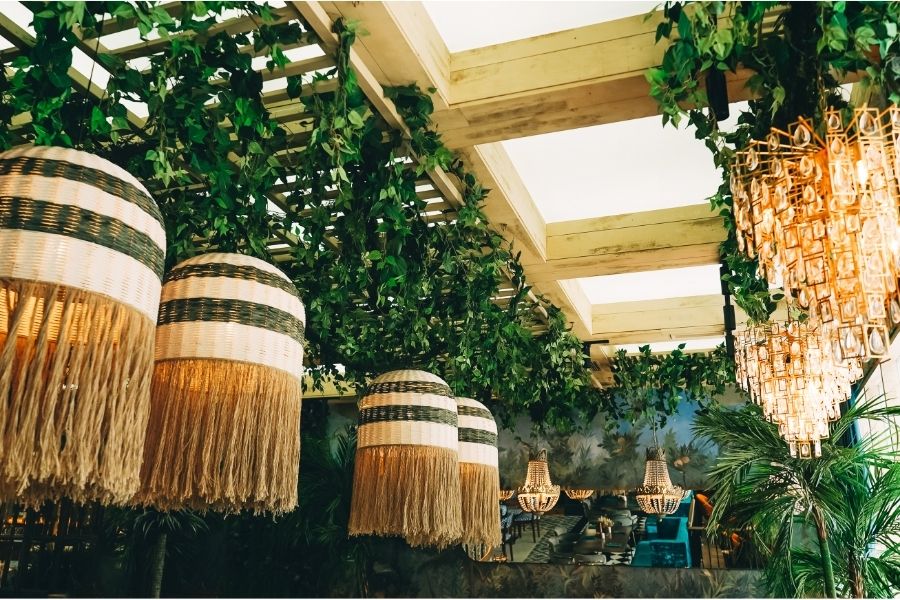 Artificial hanging ivy plants are also named artificial hanging vines. They mean organic beauty. Their remarkable advantage is that they do not need extra floor space. People can hang them on a porch, patio, or wall. Users can also put them in the basket to make a complete decoration.
Our artificial hanging plants are Eco-friendly & non-heavy metal. We provide long-lasting warranty both indoors & outdoors. Bespoke service is also available according to different requirements.
3. Artificial Green Wall Plants
Artificial green wall plants are unique pieces of home and office decor. They breathe life into a vast array of spaces. They seem like the natural green wall. They will become a ceiling feature for 2023!
Our artificial green wall plants are made of plastic and silk. They look natural, no matter where you hang them. The leaves are removable and washable for easy cleaning.
4 Artificial Hedge Mats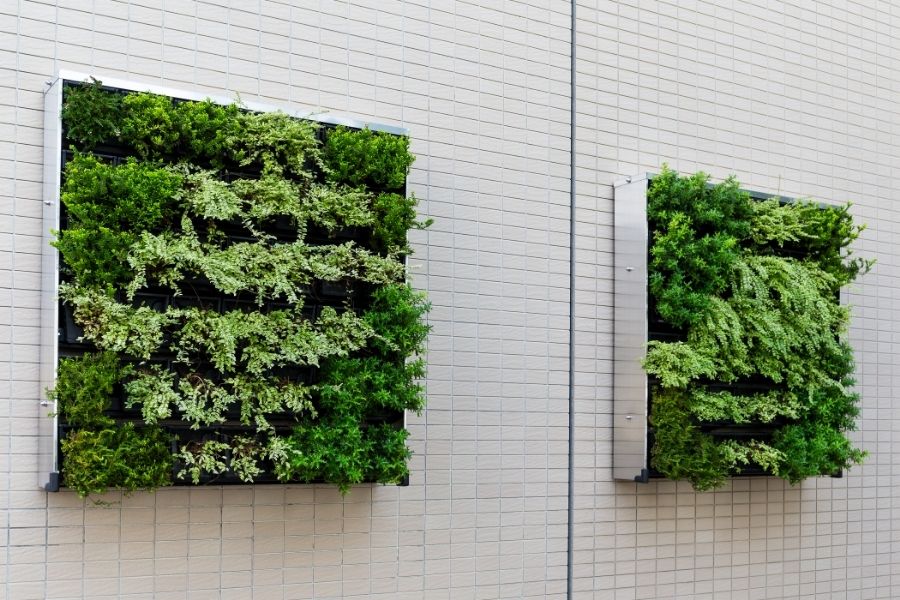 Our artificial hedge mats are 100% fresh PE. They offer both style and privacy. So, they are perfect building decor materials for various landscape designs.
These artificial hedge mats are fire retardant, waterproof, and UV resistant. They will not fade over time. Also, they can be cut according to different sizes and shapes.
5. Artificial Succulents
The artificial succulents look cute and natural. They create a lovely atmosphere in any room or office. And they will never die!
Our artificial succulents are made of plastic, silk, and iron wire. All these materials make the plants more durable for long-term use. They also have a light-weighted design for easy installation.
We hope that these five hot-selling artificial hanging plants give you the latest decorations insight in the market. They offer gorgeous visuals and natural texture to create an inviting atmosphere.
— Where Can We Use Artificial Hanging Plants for the Ceiling?
1. Artificial Hanging Plants on Ceiling Wall for A Bar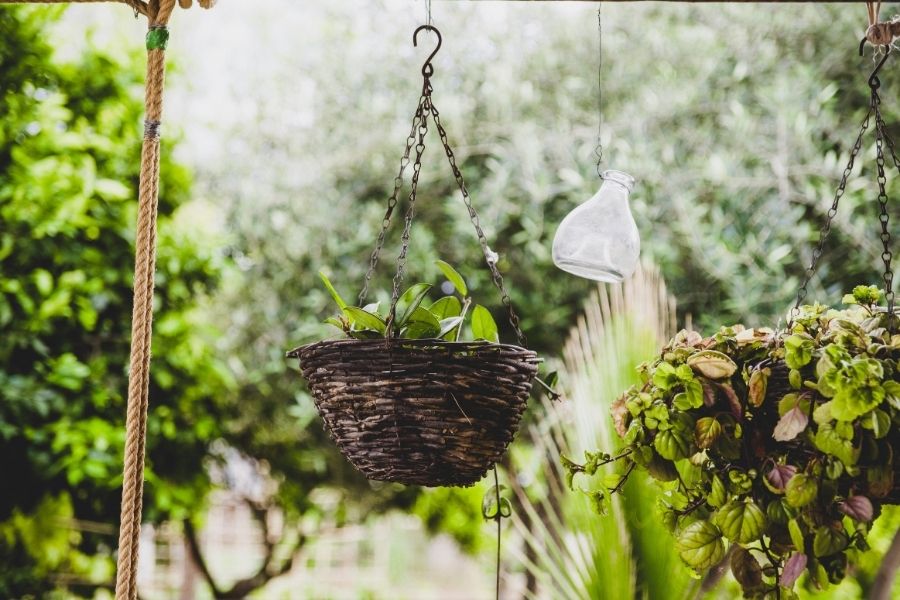 These artificial hanging plants can be a great addition to any bar or restaurant. They make the place look more inviting. They also bring an organic touch to the environment. These plants can add a splash of color without taking up too much floor space. They also help to set the tone for guests entering the building.
2. Artificial Hanging Plants for Offices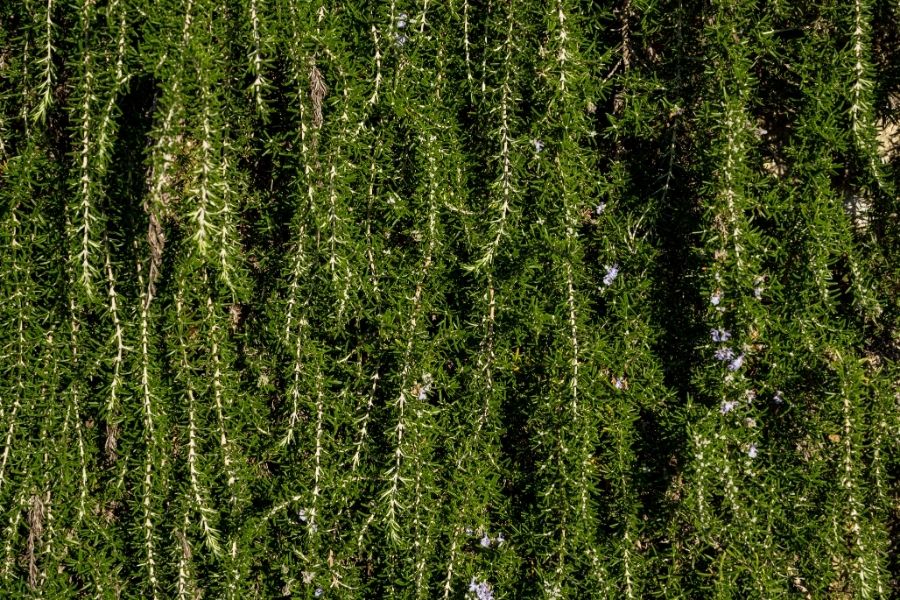 Artificial hanging plants can make the office look brighter and more modern. They will create a relaxed atmosphere. The plants will bring life into a dull environment and make it more pleasant. Thus, employees can enjoy their working hours. And they help reduce stress and fatigue while doing office work.
3. Artificial Hanging Plants for Home Decor
Artificial hanging plants are also great home decor materials. They come in various sizes, shapes, and colors. People can choose the suitable one to match their interior decoration style and color scheme. Hanging artificial plants in a home can add color and life to a living space. Thus, they can create an excellent aesthetic appeal both inside and outside. They can also help develop a sense of privacy in small areas.
4. Artificial Hanging Plants for Patios
Patios are often seen as outdoor living spaces. But, with artificial hanging plants, patios will become more lively and vibrant. They provide the perfect romantic setting for dinner dates or gatherings with friends and family. And they create natural blocks to block out any noise.
5. Artificial Hanging Plants on Ceiling Walls for A Hotel Lobby
The hanging plants will make the hotel lobby look modern and attractive. They are ideal for creating an eco-friendly environment. And they make the hall look inviting and cozy. People will feel comfortable while staying in this place. Moreover, they will make a great first impression on hotel guests.
6. Artificial Hanging Plants for Events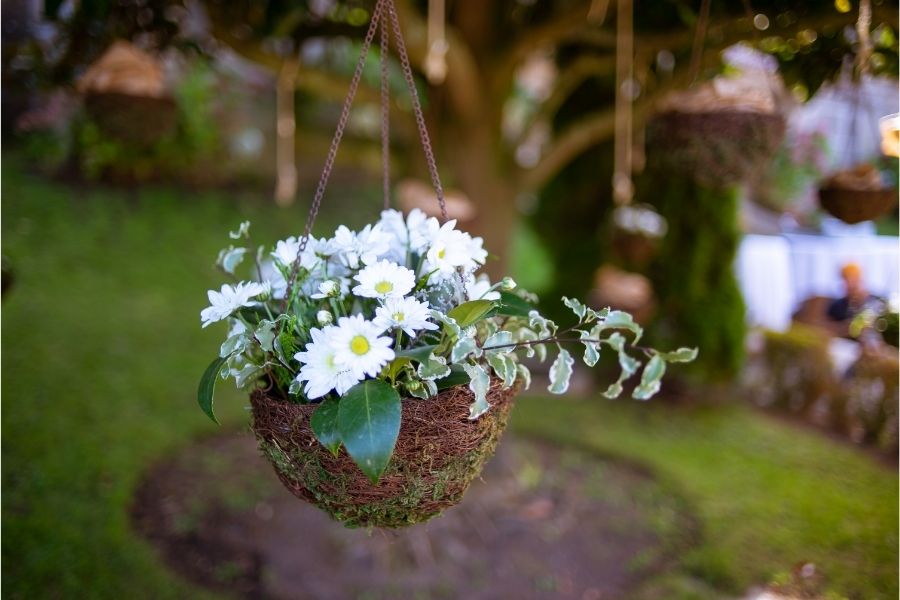 People can use artificial hanging plants for events such as weddings, anniversaries, and parties. They create a natural backdrop for photos. These plants help people to capture an important moment. They make the space look more exciting and bring life to the event. Moreover, some artificial plants come with LED lights, which can create a stunning visual.
— FAQs About Artificial Hanging Ceiling Plants
Q1: Should I buy natural or artificial plants for ceiling decor?
Our best advice is to choose artificial plants. Unlike natural plants, faux plants do not invite insects and parasites. Artificial plants need no maintenance as we do with natural plants.
Q2: Can I have a flameproof certificate for artificial plants?
Of course, we can offer you a fireproof certification for a fire declaration permit.
Q3: I need to cover an area of 600 square meters of the ceiling with hanging plants.
We have developed over 200+ styles of artificial hanging plants for ceiling decor. We also offer bespoke designs to best suit your needs. You can contact us to get minimum order & pricing details. If you are a wholesaler looking for new artificial plants to enrich your business, you are welcome to discuss your plan. We will send you the wholesale catalog for reference.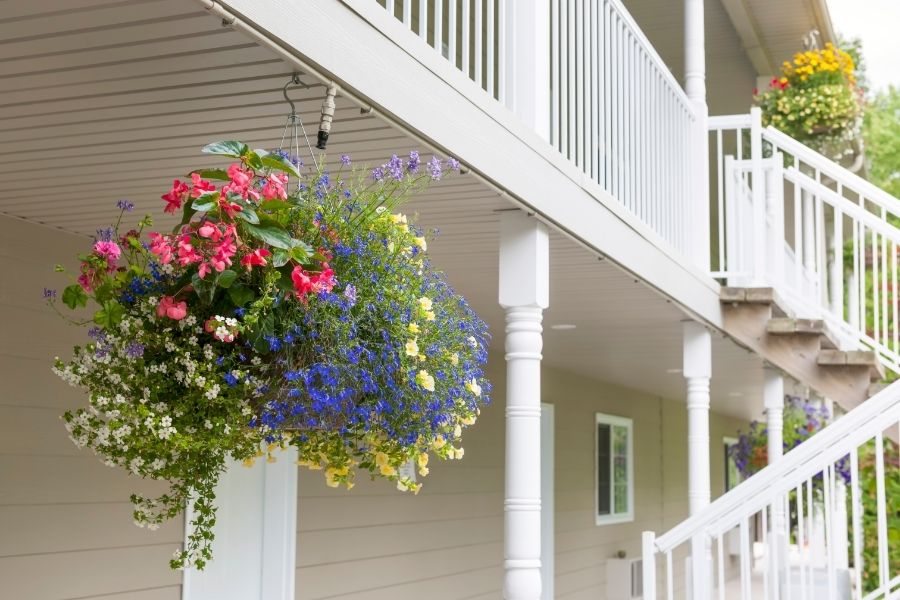 In conclusion, artificial hanging plants are great for ceiling decorations. People can use them in various places, such as bars, offices, homes, patios, and hotel lobbies. We hope this article has helped you learn more about artificial hanging plants and where to use them.
And don't forget to check out our vast selection of artificial plants for ceiling decor! We are proud to provide eco-friendly and quality products for you. We guarantee you won't be disappointed with what we offer! Thank you for reading.