Artificial plants are a great way to create a realistic, lifelike outdoor area. Nowadays, manufacturers can replicate any plant with plastic or silk. There are a lot of options on the market. These plants will impress people and give outdoor spaces a more natural look.
It can be challenging to tell the difference between natural and faux plants. Specific characteristics make them stand out against their natural counterparts. This blog post will discuss the market's five most realistic artificial plants. By the end of this article, you will know which type of plant is best suited for home or office space.
— Why should you consider artificial plants for the outdoor area?
Artificial plants are ideal for those looking to add some life to their outdoor area. And users can enjoy their beauty without caring for a living plant. Compared to natural plants, artificial plants need little attention or maintenance. Whether or seasonal changes will not affect them. Users won't need to worry about watering, sun exposure, or other factors. Plus, their durability ensures you can use them year after year. With a wide range of varieties, users can choose from small delicate foliage to larger blooms. Artificial plants make it easy to bring the beauty of nature into outdoor spaces.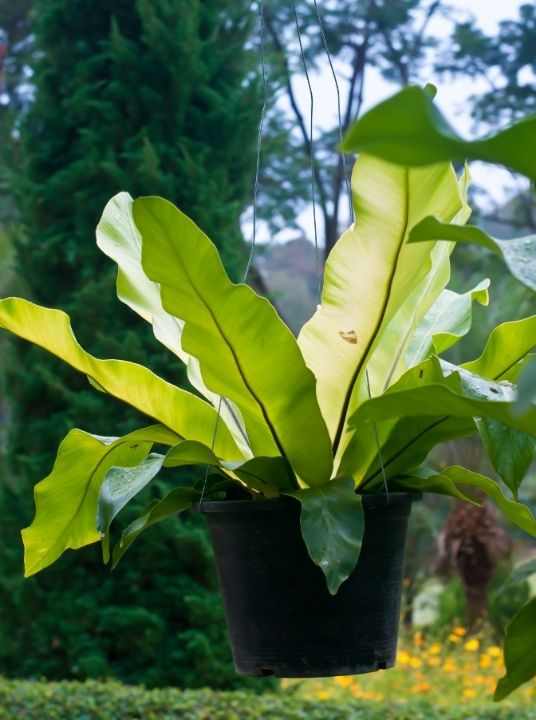 Artificial plants offer a great way to bring life and color. These convenient decorations are becoming popular due to their durability. They can remain fresh, green, and colorful all year round. These decorations are also recyclable. Thus, the artificial plant is the preferred choice for outdoor beautification.
2. The benefits of having artificial plants:
One of the most significant advantages is that artificial plants need little maintenance. Weather conditions like drought, wind, or rain will not affect them. Natural plants need sunshine, water, and other care. But, users can place artificial plants anywhere. And they need no effort or expense in upkeep.
Another great benefit of artificial plants is that they will look the same all year round. Natural plants tend to wither in a short time. But artificial plants are UV resistant and can last longer over time. They are often indistinguishable from wild plants.
Furthermore, artificial plants can add texture and vibrancy to outdoor spaces. They can create focal points or enhance existing landscaping features. Artificial plants are also a great way to bring color into the garden. And users will not worry about the cost of new decorations each season.
Finally, people can place artificial plants where natural plants would not survive. They are ideal for extremely sunny or shady spots. And they can even thrive indoors. This makes them great for homes with pets or children who may cause damage to natural plants.
— The top 5 most realistic artificial plants that will bring your outdoor area to life:
1. UV Resistant Bamboo Artificial Tree(Indoor/Outdoor)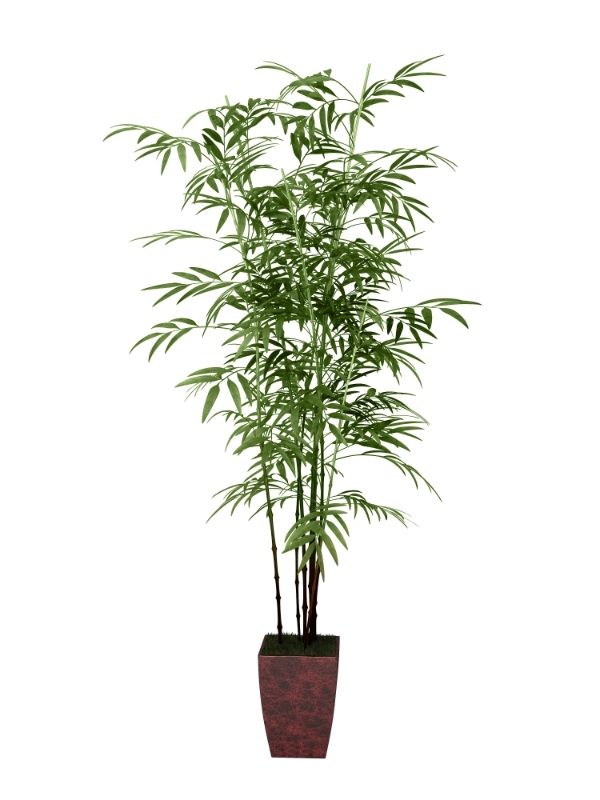 This beautiful artificial bamboo tree can enhance the home's tranquil atmosphere. And they do not need any effort on maintenance. They are an exquisite symbol of strength. They invite nature's serenity into outdoor living spaces to create a refreshing oasis. Our customers' reviews make clear why it is one of the most coveted faux garden plants around! Designers suggest styling this large fake plant to ensure the room stays utilized. Users can place them in narrow balconies as a divider for unified harmony.
2. UV Resistant Topiary Artificial Tree(Indoor/Outdoor)
Topiary Artificial Tree is a stunning adornment to grace your home. The tall artificial cone topiary tree will make an impression. It has arranged leaves swirling around one another in overlapping patterns. This realistic-looking outdoor tree provides the perfect focal point. They are great for any space without expensive landscaping! They are easy on upkeep and striking. So, whether placed by the mantelpiece or between two chairs in your living room is ideal.
It offers an ideal, low-maintenance way to enliven any area indoors or outdoors. Its lifelike foliage creates a mesmerizing texture. It can draw attention in the living room when placed near furniture pieces. It has realistic UV-resistant leaves. And there is zero need for care. This decorative element is sure to provide charm all year round. And users can keep the budget on landscaping expenses.
3. UV Resistant Fiddle Leaf Tree (Indoor/Outdoor)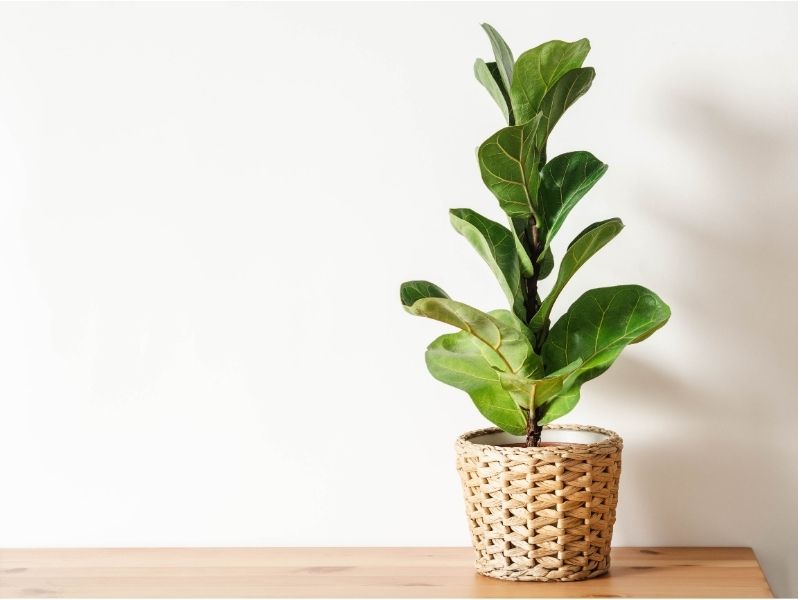 It is the perfect addition to any modern space. It makes an impressive statement both indoors and outdoors. Its UV resistance will keep the vibrancy of greenery for years. And if you seek a meaningful gift for someone with a love of nature? Then look no more. Its classic Fiddle Leaf Fig design transforms any space from dull to modern chic! Enhance even further by pairing with other giant-leaved trees, such as Monstera plants. It can create a stunning arrangement that makes everyone take notice. Incorporate some exotic foliage next to your flowers. Then, you can add a bold and impactful visual effect. With this addition of color and texture, you'll create an awe-inspiring display!
4. UV Resistant Artificial Palm Trees (Indoor/Outdoor)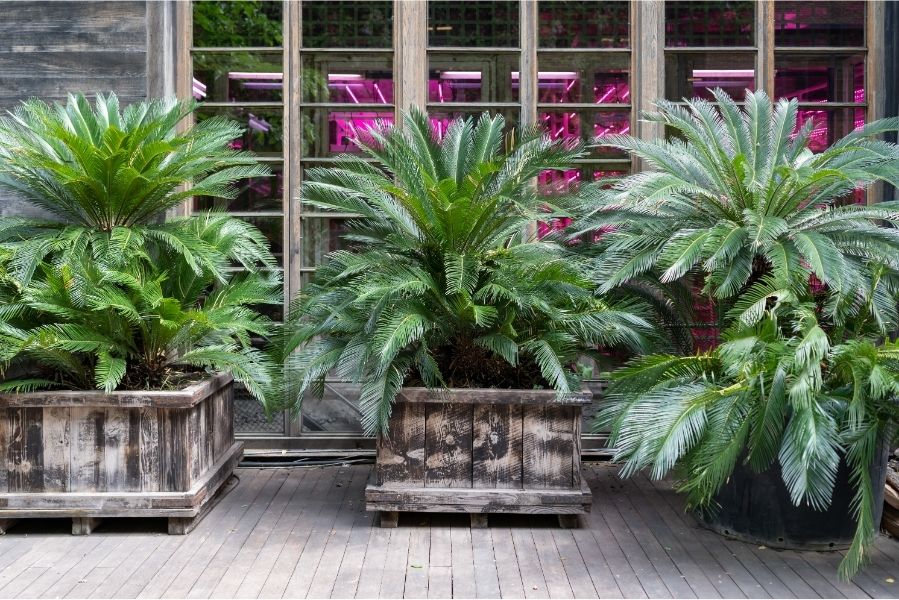 Refresh your outdoor space with this realistic and stylish Palm Tree. This beautiful artificial plant boasts six stalks, ending in lush palm leaves. It is UV-resistant to provide a touch of tropical decor indoors or outdoors. It is perfect for home or office use. And it needs no water but makes a great gift too.
Escape to summertime warmth with this lifelike artificial palm tree! It makes a great addition to the modern or tropical decor. And users can place it next to the grill for an eye-catching look. Wipe down its foliage once per month to ensure it lasts longer in weather conditions. And you can store it indoors during extreme changes such as hurricanes or blizzards. Enjoy relaxed island vibes all year round when you bring home this outdoor accent!
5. UV Resistant Artificial Cypress Spiral Topiary (Indoor/Outdoor)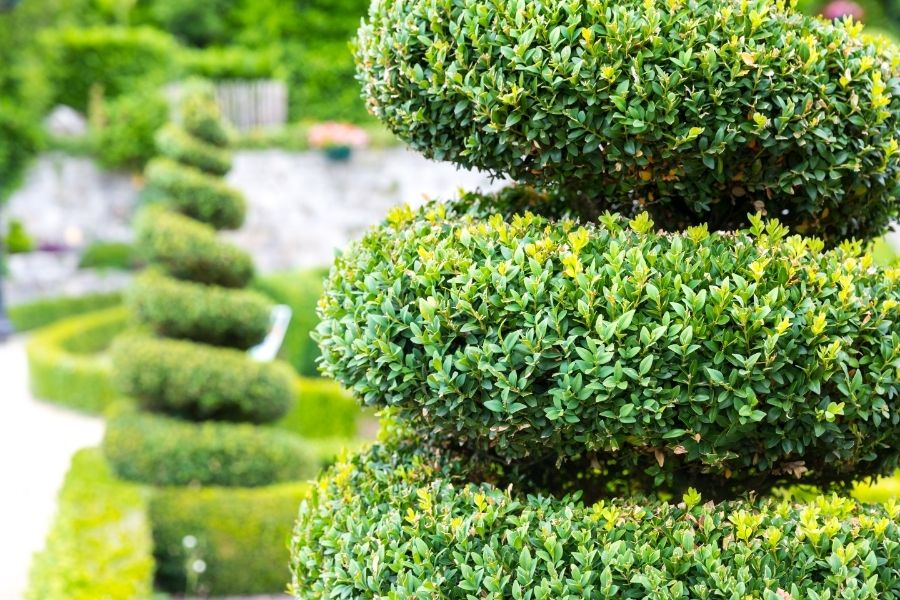 Make a lasting impression with this faux Cypress topiary. It has an unmistakable spiral arrangement across its stature. The look of European refinement will enchant your guests. And thanks to UV-resistant construction for outdoor use without needing maintenance. Users can achieve luxury landscaping at a fractional cost compared to natural flora. It has a refined display. It fits for admiration from all the passers. We suggest pairing two ball-shaped topiaries together for complete aesthetic harmony.
— How to take care of your artificial plants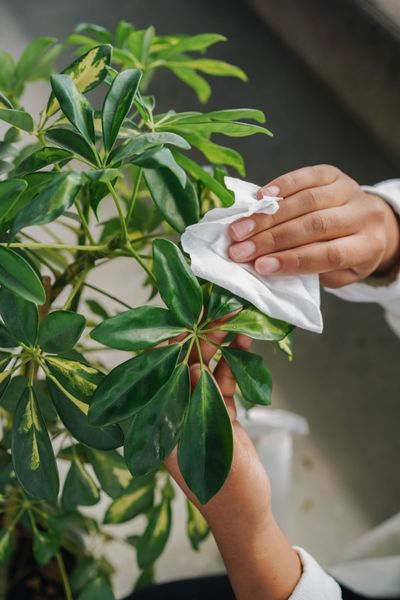 Use a soft airbrush to remove dust from leaves or branches on a regular basis. If the plant is exposed to an extended period, use a damp cloth to remove any stains. For more maintenance, artificial plants may also need to be re-fluffed or reshaped after being moved around for some time. Store your artificial plants in a cool and dry place to keep them looking their best. With a little extra care, your artificial plants can remain beautiful for many years!
With so many options available, you are sure to find the perfect artificial plant for your home or office. Whether it is a real Fiddle Leaf Tree or a majestic Cypress Topiary, you can find something to fit your style. And with their UV-resistant construction, you will be able to enjoy them for years to come! With proper maintenance and care, you can ensure the plants last for many years. And it can bring beauty and charm to your home. Happy decorating!