The faux versions of the most popular plants are superior to natural plants since they last forever. In other words, customers do not need a green thumb to keep them alive. More and more people choose artificial potted plants to keep the surroundings clean and green.
The demand for faux plants keeps increasing among businesses and homeowners. These potted plants make the place breathable. And, they can keep people closer to nature without making lots of effort. People can place artificial potted plants both outdoors and indoors. Like the sides of the entrance door, the corners of a building, exhibition halls, etc.
— The benefits of potted artificial plants for home and office decor.
Technology has made it possible to recreate artificial versions of natural plants for decoration. There are a variety of artificial potted plants to decorate with. Here are some advantages of potted artificial plants:
1. Artificial potted plants are excellent and safe for homes with pets.
2. Faux potted plants do not release pollen to make people allergic.
3. People can put them in rooms that do not get enough sunlight.
4. Artificial plants do not require regular maintenance. They are affordable options compared to maintaining natural plants.
5. The artificial potted plant is an ideal option for people who don't know much about gardening.
6. The faux plants feature natural color and texture. People can transform the space within or outside with artificial potting plants.
— What can we fill with artificial plant pots?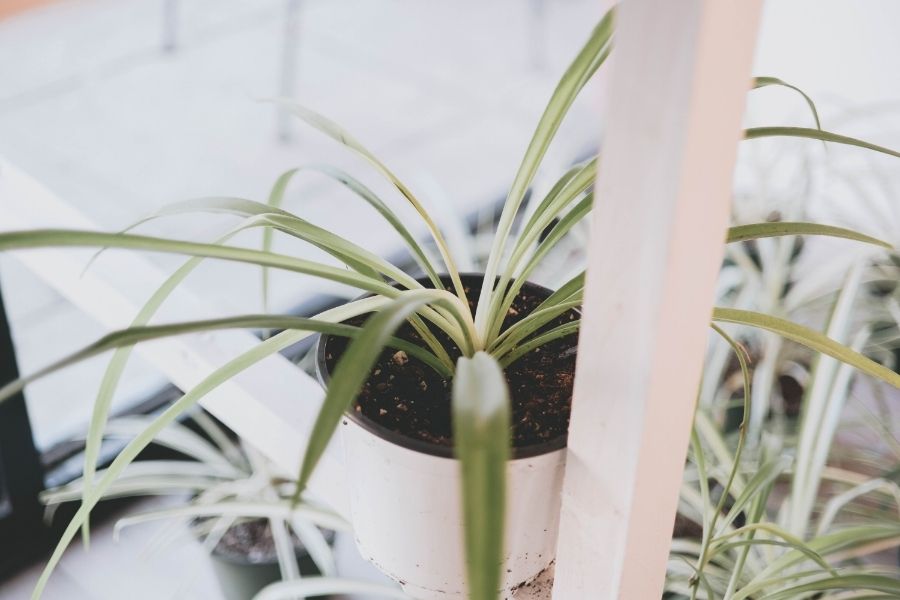 We can use soil when repotting the plants. The process is not complicated compared to natural potting plants. Besides giving it a more realistic impression, people can use soil to anchor the artificial arrangement in the pot. You do not have to worry if this soil is suitable for the plants. Use dry soil, as the dampness may damage the faux plants. Also, don't forget to check the pot often for bugs or pests in the dirt.
Except for soil, consider using marbles, sand, or glass beads. The idea is to add enough weight to the plants. They can make the arrangement more stable. Moreover, they will conceal the basic pot from the arrangement.
Another method is to place different potting materials layer by layer. Stabilize the arrangement with some soil or chunks of floral foam. Then, put some visible parts with smooth rocks or others on the top. Try more decorative accessories to complete the look.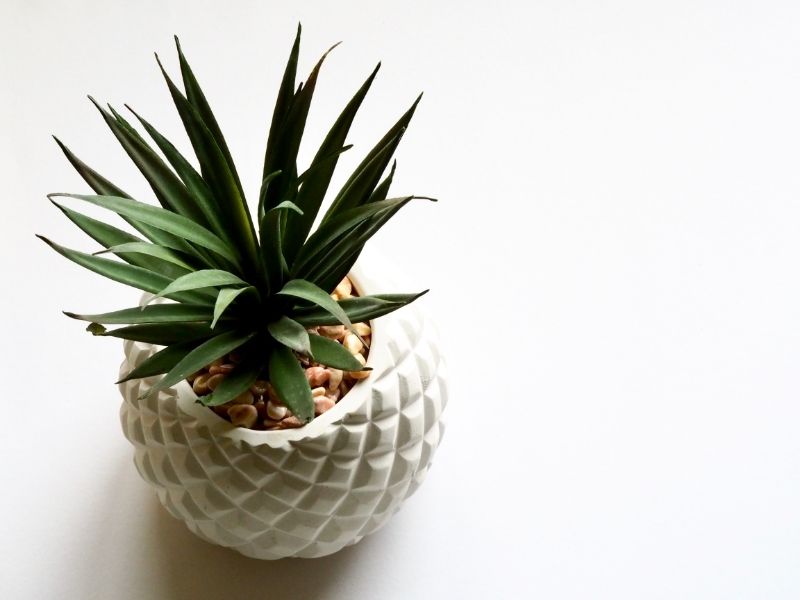 — How to shape potted artificial plants?
When people receive their artificial plants, they'll notice that some leaves are bent due to the packaging. No need to worry about that because people can restore those leaves quickly. In some cases, people can steam the leaves to bring them back to their original appearance. To do this, set the plants in the bathroom first. Then, turn the shower to the hottest level for some time until the folds disappear. Another way is to use a clothes steamer. But remember not to hold the steamer very close to the leaves.
Users can follow the directional shaping method to make the potted artificial plants look natural. Start from the main stem of the plant and work slowly to the end of the branch. People can create a downward curve by bending the stem on the lower fronds upwards towards the top fronds. A realistic, complete look will appear when people stagger the tips of the branches around the trunk. Keep this step in mind when you are artificial potting plants.
— How to choose artificial potted Plants?
The artificial potted plant is an affordable way to bring color and texture to your home's space. And, there will be no hassle of caring for natural plants. The right design and size will complement the foliage for the overall home decor. While the type of artificial plant is a matter of preference, there are also some considerations. Below are the tips for picking the best faux plants.
1. Decide where to put them.
Before buying artificial plants, ensure they suit your inner or outer decor. First, check your home carefully. Are there any empty corners? How do your rooms or garden look? Choose artificial potted plants that blend seamlessly into the existing decor. Keep in mind when decorating with potted plants:
Remember to put the plants in a safe space if you have babies, fireplaces, or other natural elements.
Choose the kind of plants that suit your home decor style. Keeping consistent with your style scheme is essential.
This is crucial when choosing a suitable plant for your existing decor. If the theme is more eclectic, mixing different greenery styles is a good idea.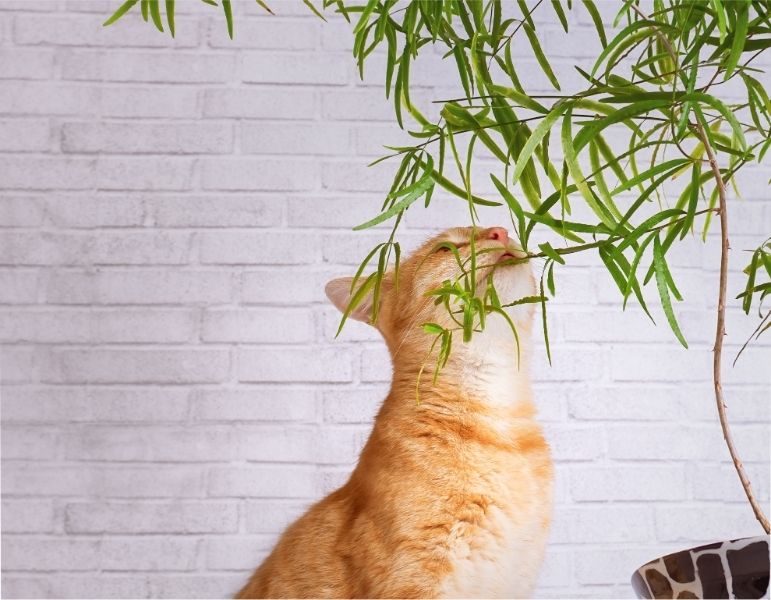 The artificial potted plants are so realistic that some animals might think they are real. Remember to be careful with pets eating the plants.
2. Quality is the critical point.
Never compromise on the quality of the artificial potted plants you pick. It is a long-term investment. Before buying, make sure the quality of the material is high premium. Sometimes artificial plants with a lower price might be an attractive choice. But considering quality, it is not always the best option for decor. Don't forget that you will look at the plant every single day.
3. Colour
Before choosing artificial plants, keep in mind the theme and vision of your decor. Minimalist, rustic, or modern? Do you like dark green or yellow and light green?
Colorful artificial plants add an instant glow to the space. Choosing bright-colored plants can uplift the home design. Adding some excitement to the office with potted artificial plants might do the trick.
In 2022, ten artificial potted plants will become people's favorites. Below is a list of the popular artificial potted plants.
— The best potted artificial floor plants:
1. Faux fiddle leaf fig tree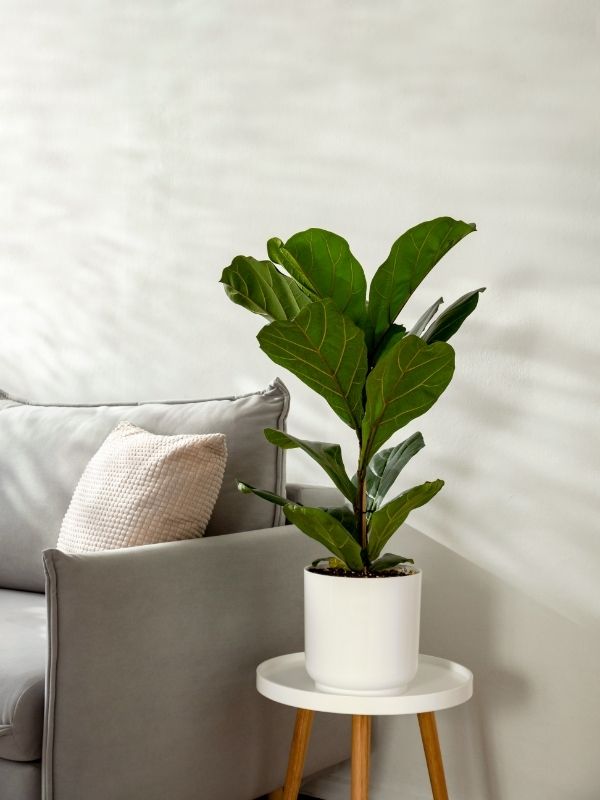 The artificial fiddle leaf fig tree is perfect for both indoors and outdoors. These plants are waterproof and fire-resistant. Thus, these faux plants are safe to use wherever you want. Also, users can customize them into the shape or size they want.
The faux fiddle leaf fig trees can bring light to the abandoned corners of any space. What's more, users can put them by the empty sides of any entrance. People can place them on the balconies as well.
2. Artificial Palm trees
People have used artificial palms in homes, offices, and other real estate properties for many years. Their lush leaves bring a realistic appearance. They are the most popular potted floor plant for interior design.
Their leaves are vivid and waterproof. The natural-looking artificial potted trees come in green and lush leaves. The faux potted palm is resistant to water and sun. So, you can put them everywhere you want. You won't worry about them cracking or decaying.
Moreover, their structures are adjustable. There is an iron wire inside the stems. So, they are adaptable to spread out. People can part the branches for a broader view once they receive the artificial potted plants.
3. Artificial bird of paradise plant in a pot.
Most customers use the artificial bird of paradise plant to add an attractive feel and warm tones to places. These faux plants represent longevity and well-being. They are UV-resistant to prevent them from fading. Their leaves with alternate light and dark colors bring them a classy finishing appearance. Their lush leaves would perfectly complement the living rooms or the office.
4. Artificial monstera plants in a pot.
Monstera is one of the most popular plants among young people. Based on its convenience, people can use these artificial potted trees in a wide range of places. Like office areas, shopping malls, hotel lobbies, etc. The faux potted monstera tree base is concrete cement. Children or pets can not knock them down.
The artificial monstera plants are very natural-looking, composed of silk leaves and a plastic trunk. Users can put them on tables, besides sofas, office areas, etc. They are UV and flame-retardant. So, they are suitable for internal and external places. People can maintain them by wiping dust off of the plants.
The faux monstera plants can stay green throughout the year. These plants are suitable for any room or office. They can remain green for a long time. It allows users to feel the presence of nature all year.
The faux potted monstera does not require watering and sunshine. And, people do not need to remove insects or clean up the soil. Thus, it can save time and energy. If there is dust, people can wipe them with a cloth or rag.
5. Artificial ficus tree in a pot.
The faux ficus potted plant consists of light and dark green leaves. The trunk of the ficus tree is the dried trunk of a real ficus tree. As a result, the artificial ficus plant seems like its natural form, and no one can tell the difference.
They resist wind and fire. There is also no need to water or fertilize the plants. Thus, people can put them in drawing rooms or corridors of the office.
Windowsills
— The Best Desktop Artificial Potted Plants
1. Artificial Potted Ferns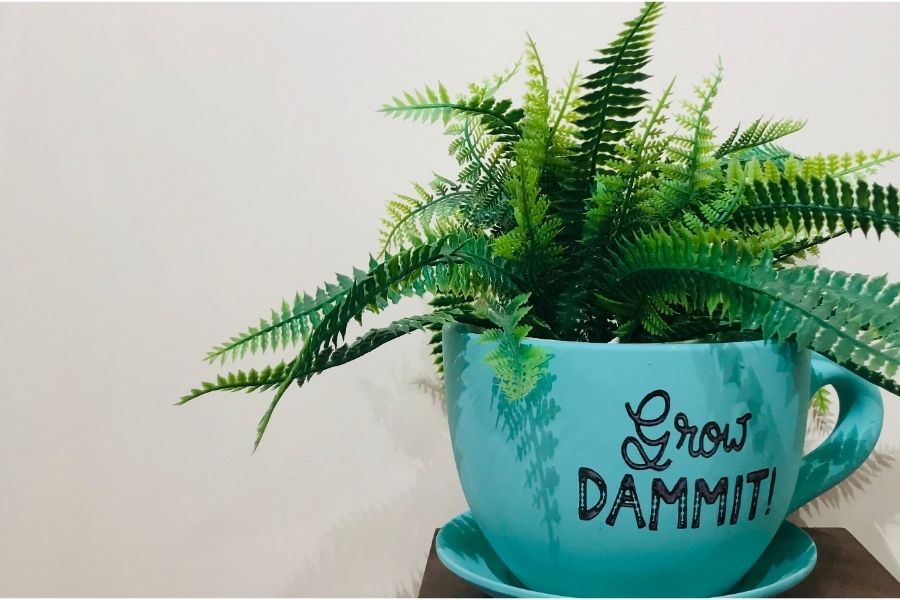 People can put artificial potted ferns on the desktops, windowsills, or side tables. They are flame-resistant. So, the artificial fern is safe indoors with a probability of fires. They are elegant imitations of natural plants. These plants do not need any maintenance. They can stay evergreen without sunlight or watering. They are very suitable for home or office applications. These plants can improve the overall decoration. And they are also very ideal for all indoor or outdoor activities.
The faux potted ferns are easy to move. Many people intend to move plants to their office spaces, following the trend of using small potted plants in indoor spaces. Due to space limits, the indoor planting of trees is not a feasible operation. Thus, the small easy-to-move artificial plant tree is a perfect solution.
2. Artificial Succulent in a Pot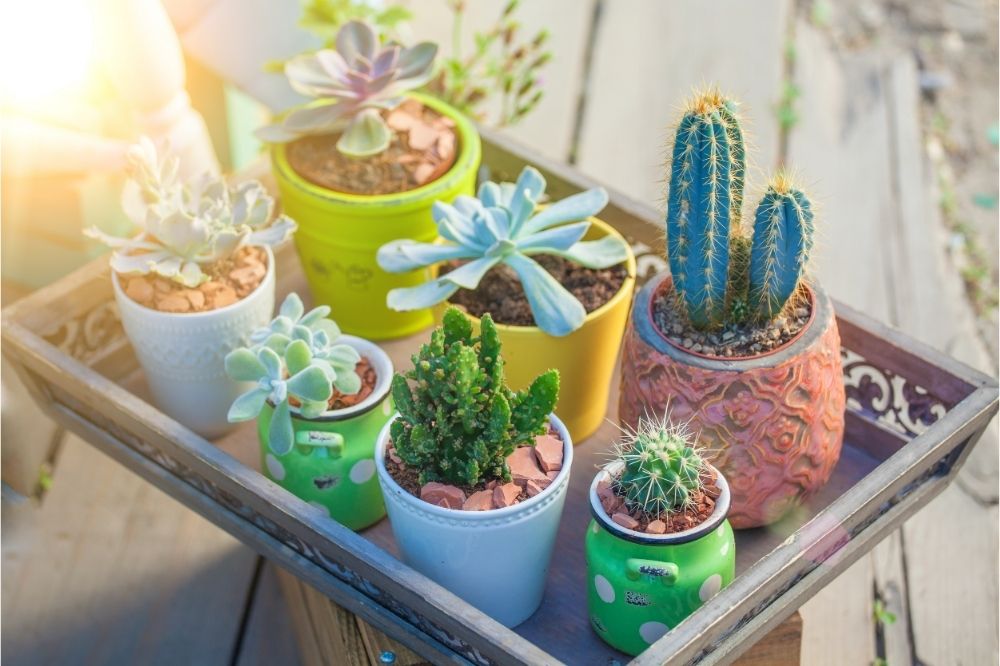 The artificial potted succulent is a kind of cute little plant. People do not need to dust off with a cloth occasionally. Made from fresh PE material, the artificial succulents feel soft and appear like their live version. They are better with home or workspaces.
With various colors and styles, these potted artificial succulents are perfect for livening up surroundings. They are environmentally friendly and need no water to look fabulous. People can place them in various areas or keep them together in a wood planter box.
— Artificial Outdoor Potted Plants
1. Artificial Boxwood Topiary in a pot.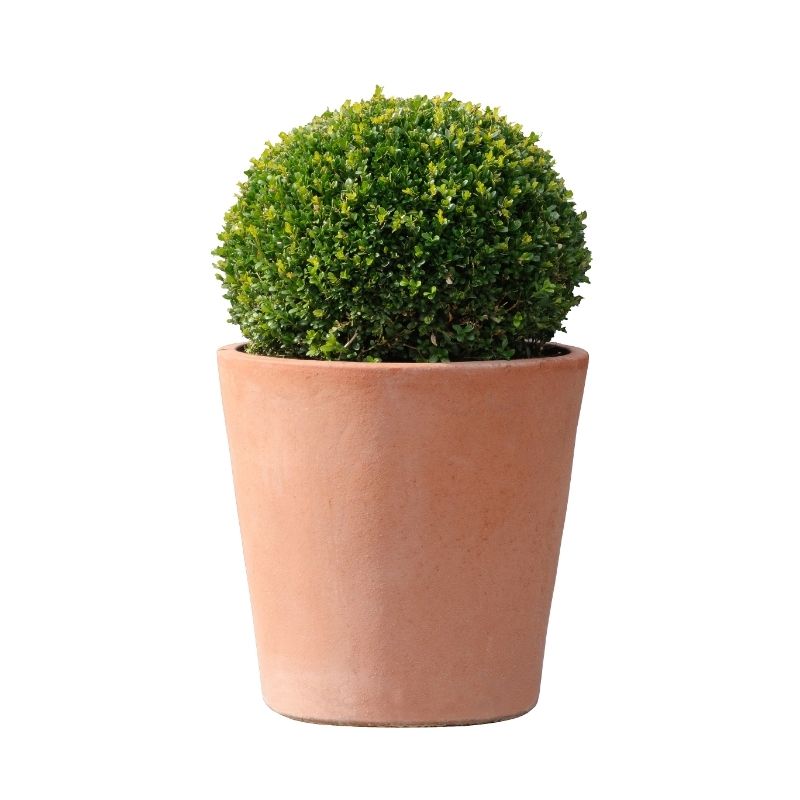 The boxwood topiary is in different sizes and shapes. They are eye-attractive and stylish. So they can beautify the garden, courtyard, or patio. Unlike natural plants, a topiary boxwood tree is ideal for outdoor decor. And, they can remain fashionable looking for many years to come.
The box hedging plant is lusher. They are perfect for commercial and residential applications. They can make the environment safe and harmonious. People can place them in residences and offices instead of natural ones. With a gorgeous appearance, the boxwood can add greenery to the surroundings.
2. Artificial Bamboo in a pot.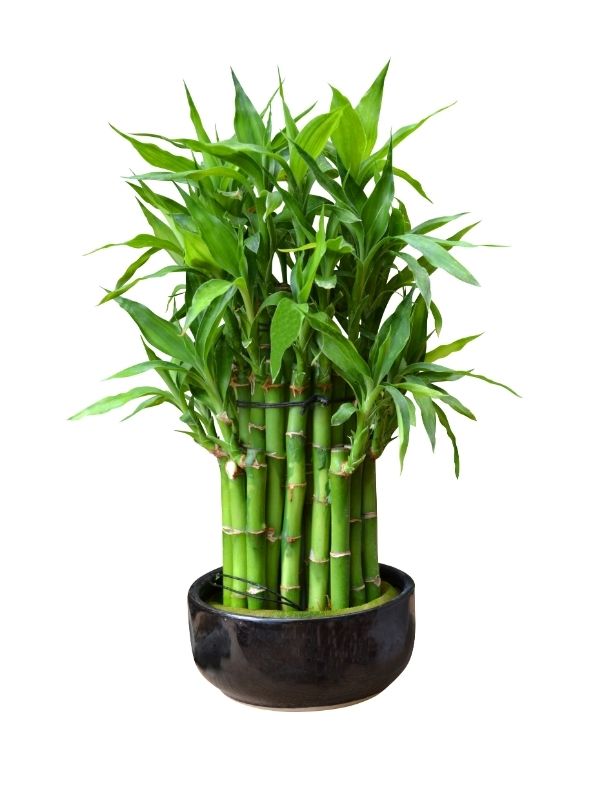 These artificial bamboos imitate real ones. Although they are fake, they comprise the natural bamboo trunk with silk leaves. So, they can give realistic appearances. They are the best choice for any patio or balcony.
They are tall and elegant. These thin artificial bamboo trees in a planter are perfect for tight hallways or corners. These delicate green leaves sit atop strong stems with this artificial plant. People can place them at home or offices to create a warm and tropical look.
3. Artificial olive tree in a pot.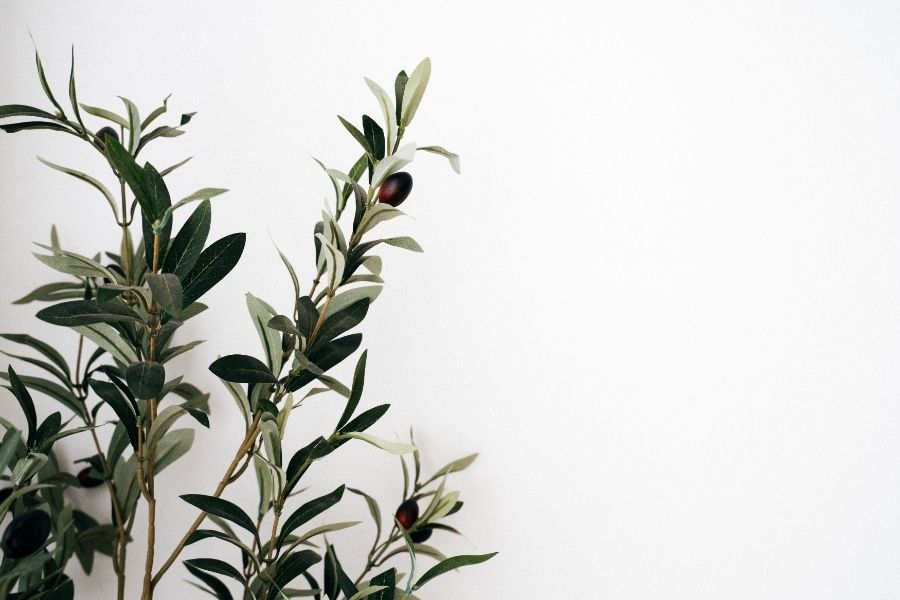 They come with a pot made from lush silk leaves and a plastic trunk. There is no need for watering or trimming. Artificial potted olive trees are eco-friendly. They will not add any waste to the environment.
In addition, people can move them from place to place without difficulties. These plants made it possible to keep the enthusiasm for nature alive. These potted olive trees multiply the attraction of any applications for a long time.
The ten artificial plants mentioned above are the most popular choices in the current greenery market. In this blog, we will help the clients to pick the best artificial plants. Customers can enhance indoor or outdoor spaces' beauty with artificial potted plants.