Most people will agree that an office with greenery will be a nicer place. People work in the office for many hours a day. So, a comfortable environment is very important. In most of the offices, there are air conditioners or a lack of natural light. Thus, it is impossible to keep natural plants. In these cases, the artificial plant is the ideal substitute.
– Why do people work better in offices with greenery?
A study in 2021 proved that placing plants in the working environment can reduce staff stress. This study showed that the plants in the workspace could provide a great lift to staff's spirits. And the greenery can promote employees' performance. The investment in buying plants for the offices will pay off through an increase in workers' productivity.
Offices will be more calming when you landscape them with some plants. The workplaces will be more interesting, colorful, and relaxing. And the plants can improve productivity.
Another benefit of putting plants in the office is reducing noise. The ambient noise could be distracting. The plants can reduce the noise and allow staff to concentrate on their work. Taking a little break every couple of hours from tough work helps workers in good shape.
Plants in the offices can help the employees in the following points:
1. They can reduce the stress from the tough work.
2. They can improve memory and concentration.
3. They can restore mental energy.
4. They can encourage team building.
5. They can improve social interaction.
– Where should you start with office decorating?
Decorating offices will make your overall workspace look better. Moreover, these faux plants will last for a long time. So you can invest in some high-quality materials. The best artificial plants are the correct replicas of natural plants. And they boast lifelike colors, styles, and textures. So they will trick people into believing that they are real plants.
Decorating offices with artificial greenery is an art. You can be strategic in your placement and combinations to create an amazing display. If you want a better design scheme, here are some tips to help you start.
1. Decorate the Office Walls with Artificial Plants
Decorating with artificial plants will be a great solution to add color and liveliness to offices. Create a comfortable atmosphere with lush greenery that is fresh and blooming. Artificial plant of various sizes is perfect for filling out empty places. People can choose the small size not to cover up essential visuals. The relaxing environment will set the mood to concentrate on the workplace.
Consider adding some accents to the office wall. To complement the theme, you can choose colors in the line. It will be easy to match any color palette with neutral colors. If you plan to use neutral colors, artificial plants will stand out. Decorating with some small artificial plants is a great way to make the space feel bigger and add personality to the workspace.
Artificial plants are available in various sizes and styles. They will appeal to the eye and make the office look beautiful. These plants can be warm and have visual interest on the wall. People can also display their favorite accents on the wall.
2. Decorate the Office Doors with Artificial Plants
Decorating office doors with artificial plants is a great solution to attract attention. Moreover, these plants can help to make the office doors into something more than just a standard entrance. Decorate with faux plants to make the office door welcoming when the clients arrive at the office. Decorating office doors with artificial plants is an excellent way to change the appearance of the space without investing much time or cost.
Add the artificial greener to enhance the attractive look. These plants can create a welcoming atmosphere for everyone. You might plan to decorate the office door with a different color scheme. The cheery and bright green will make a bold statement. You can use it for the office door with a garden theme.
First impressions will be long-lasting for your visitors. When visitors and clients enter your office, you want them to know what your company stands for. Applying the artificial greenery at the entrance will help create a sophisticated aesthetic. It can help to make a bright and positive first impression on your guests.
The faux plants need little care and look fantastic all year. Some offices have air-conditioners with little sunlight. And most office workers do not have time to care for natural plants. So, more and more people choose artificial plants for office decor. In addition, the right plant layout and design can inspire networking and creativity. These plants can even help with a company's branding.
3. Decorate the Office Desk with Artificial Plants
You can decorate your office desk in various ways. The most common way is to use small desk plants. They can add an element of nature to the desk. And, they can provide an opportunity to bring spirit into the office. Small desk faux plants are an excellent choice if you have less time and less energy to care for live plants.
Add a small faux plant to your office desk for a more calm and relaxed environment. The faux greenery is available in various styles and sizes to match your desired look. You can put it on your desk for more interest.
You can also add floor potted plants next to your desk to bring up the relaxing feel of nature. You can place these faux floor plants to make your desk stand out from the rest. The feeling of nature around you will help to improve your concentration and productivity. Studies proved that artificial plants provide the same cognitive benefits as their live counterparts.
4. Decorate the Window with Artificial Hanging Plants
Artificial hanging plants next to the window are a great solution to create an atmosphere of relaxation. The illusion of nature helps to improve workers' creativity, productivity, and concentration. It will be a unique decoration or combined with other decorations to achieve a better look.
Decorate the windows with hanging plants to enrich your office decor and achieve a focal point. It will be a perfect idea for people looking for more workplace greenery. To enrich the appearance of the window space, you can add various hanging plants next to the windows. Add an artificial basket plant for a warm looking that works for any workplace.
The faux hanging plant is a unique fake decoration item. It can add personality to any workspace. The hanging plants can also add a tropical feeling to the office if you intend to incorporate other decor items in line with the theme. The artificial hanging plant looks good in indoor and outdoor environments. They thrive in a warm climate but with a faux version. So, you can bring them to any space.
5. Decorate the Conference Room with Artificial Plants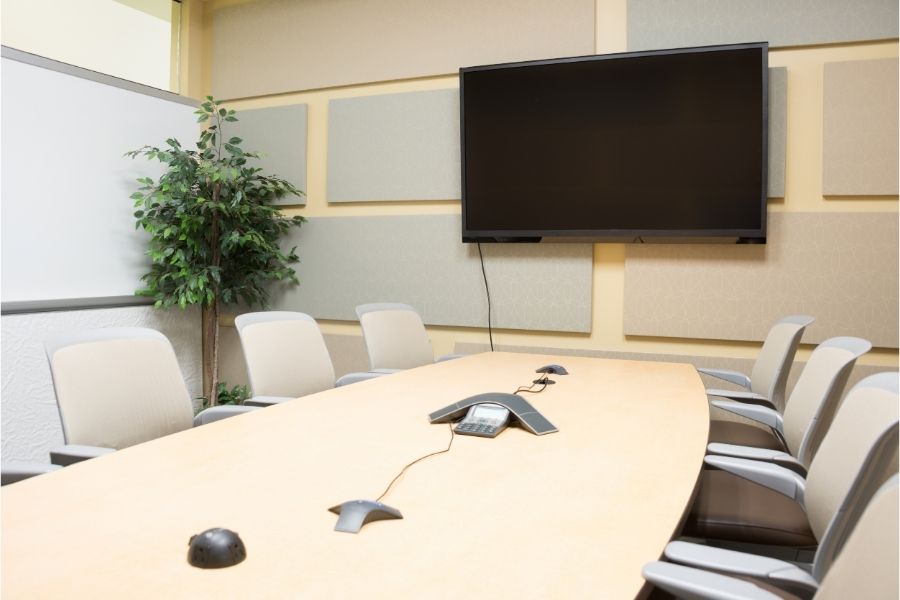 The meeting room can be formal or informal. Most people intend to decorate a flexible and multi-functional conference room. We use conference rooms for meetings with potential customers or suppliers. We use the meeting rooms between team members. And we use them for training purposes or social functions.
Nothing can bring an atmosphere to the office like artificial plants. The right plant design can change the ambiance of the meetings. Thus, investing some time and cost to decorate the conference rooms is worth it.
– 8 Natural-looking Artificial Plants for Office Decor:
No matter how big or small your office is, every atmosphere in your workspace can do with some faux plants. These plants are lifelike and maintenance-free. They can offer great value for your cost. Someone may want to make a bold statement in the workplace. And, someone may want to add some refined appeal and fresh color to the office. The faux plants will help you to do it with ease. The faux greenery can make the workspace more inviting to inject energy into the office. There are various plant options available that will help you create the perfect tone in your office. There are some of the best artificial plants for commercial decor listed below. They can make your office feel livelier and lighter in this stressful year.
1. Artificial Snake Plants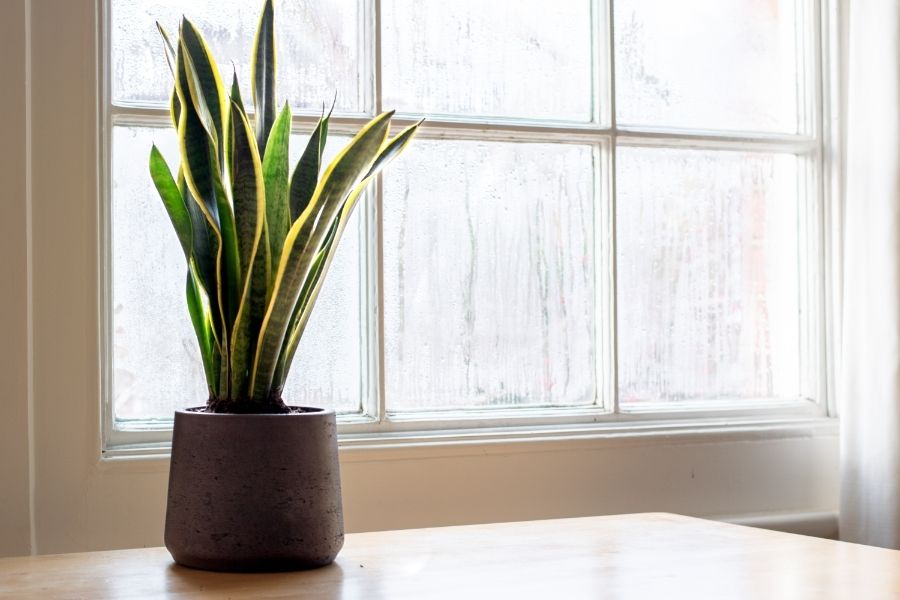 The snake plant is known as mother-in-law's-tongue. They have broad and sword-shaped leaves. Their shape works well as artificial plants because the producer can imitate their texture with plastic.
Artificial snake plants are a favorite in contemporary and modern office decor. The faux snake plant looks natural, with dark variegation on the leaves and delicate edging. People can place them outdoors as well as indoors. With the glossy artificial plants, people can not tell that these are not the real deal. Get to fill the planters in your workplace with this elegant plant.
2. Bird of Paradise Plant
The bird of paradise plant is known for its beauty and is reminiscent of tropical birds. The faux ones are a spectacular choice for office decorating. Their timeless accent will catch everyone's attention. These plants can light up the workspace with their presence. They are bright and exotic and will create a good first impression.
These artificial birds of paradise plants can add a rich flair to any corner of your office. These plants have glossy leaves and interesting appeal. They will be a captivating addition to offices. These artificial plants can bring a fresh and attractive twist to make for a tranquil addition. You can add them to your workspace and notice how they bring a refined character.
3. Artificial Olive Plants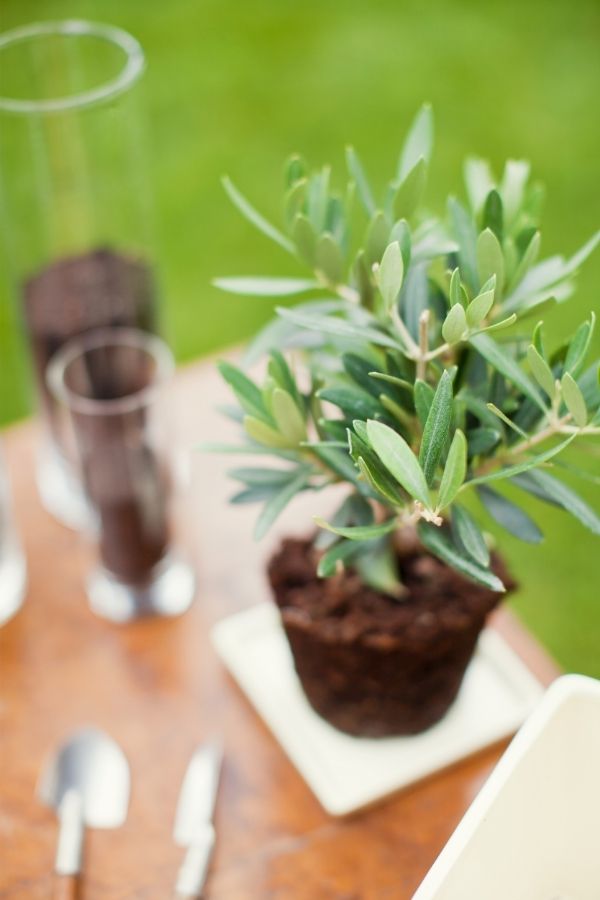 The artificial olive tree has a topiary shape that is slender. These plants are spare with lush soft gray-green leaves at the top. You can place these elegant trees to accent office decor of all styles. This plant may not be the most budget-friendly option on your list. But, they will look great in your workspace for years to come.
Tall faux plants like olive trees can serve as a beautiful focal point in many workspaces with various styles. The olive tree is one of the taller artificial plants. They do not appear bulky or overwhelming. They provide an enlivening style to any spare corner with just the right form. Olive plants are one of the most popular and iconic replica plants around. Featuring large and veined leaves will emerge as the best part of your office decor. They will be all you need to spark the workspace.
4. Artificial Agave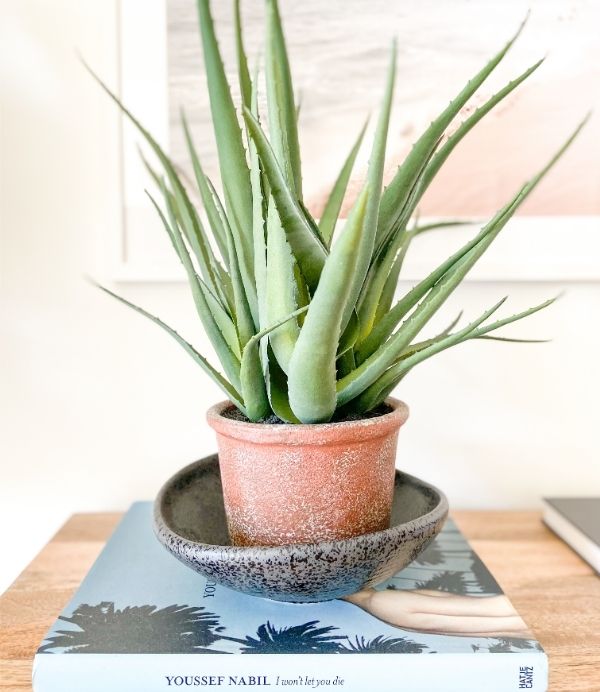 The agave is another succulent variety that looks and feels natural. This artificial agave plant is an excellent addition to the office table or desk because of the low pot. And, there will be no fear of leaving a water stain.
If there is one plant that is having a moment, it is this agave. Artificial agave of all sizes has become a part of trendy office decor of all kinds. The green leaves and the compact shape of this tree are hard to beat.
5. Artificial Ferns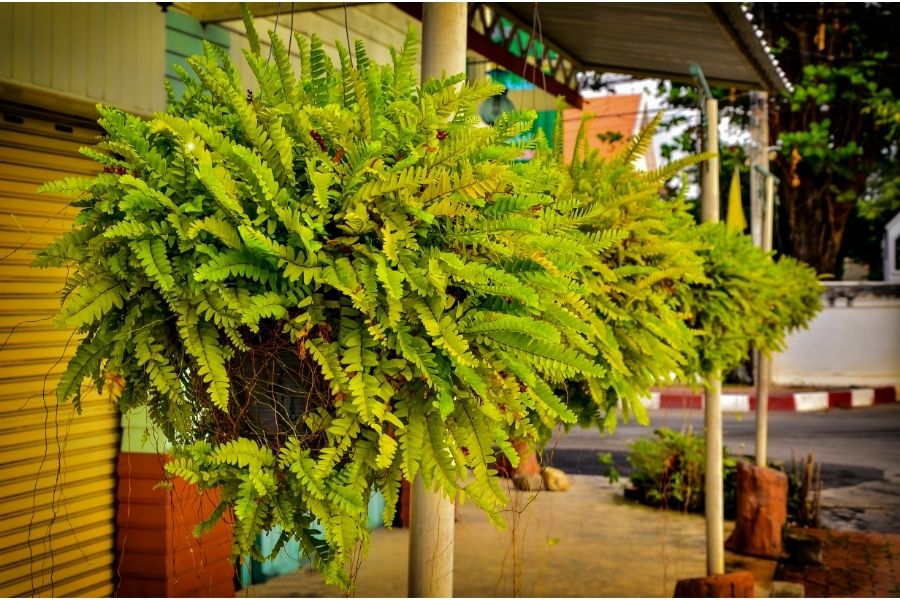 Artificial plants come in wide varieties and styles. You can use them to mask unsightly views, cords, and cables. These plants will bring a polished look to your workspaces. They can cover the mess of utility items and electronics such as plugs, cords, sockets, etc. These faux plants will brighten awkward office corners and spaces in a way that live plants cannot.
6. Artificial Yucca Plant
The yucca plant is some of the most interesting plants around. The artificial Yucca plant will add stunning visual goodness to any corner. With detailed stems and sword-like leaves, they are masterpieces. You can use them as a focal point in a design scheme. These distinctive yucca plants will give any average interior corner an attractive makeover.
7. Artificial Ficus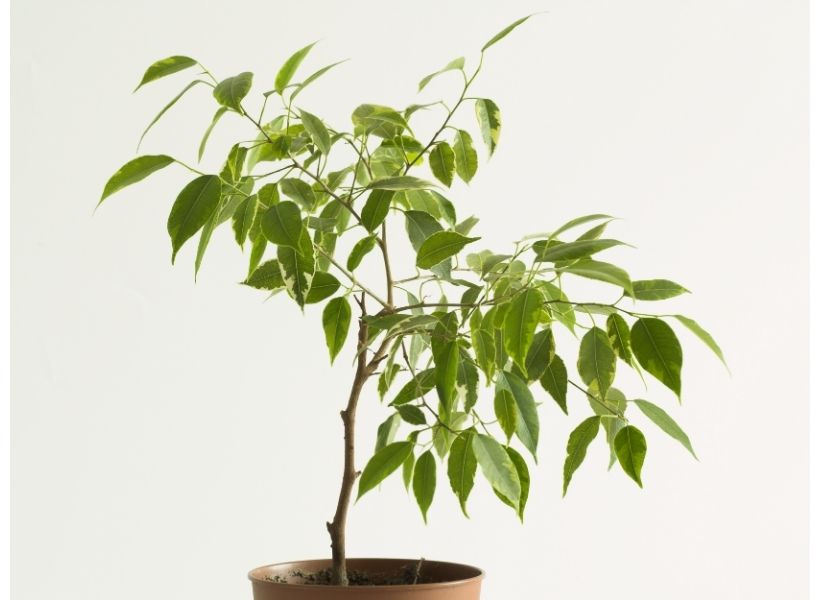 The artificial ficus is a popular choice for office design that needs a focal point. They will grow as large, broad, evergreen trees with slender and graceful branches. The faux ficus is elegant and attractive greenery. They will add a striking personality to your workspaces season after season.
Artificial ficus plants should be on top of your list if you want a bolder and whimsical plant to add to your office. They are ornamental greenery featuring glossy and variegated leaves. The dramatic spear-shaped leaves and beautiful colored textures make these plants a great focal point in any work setting.
8. Artificial Hanging Plants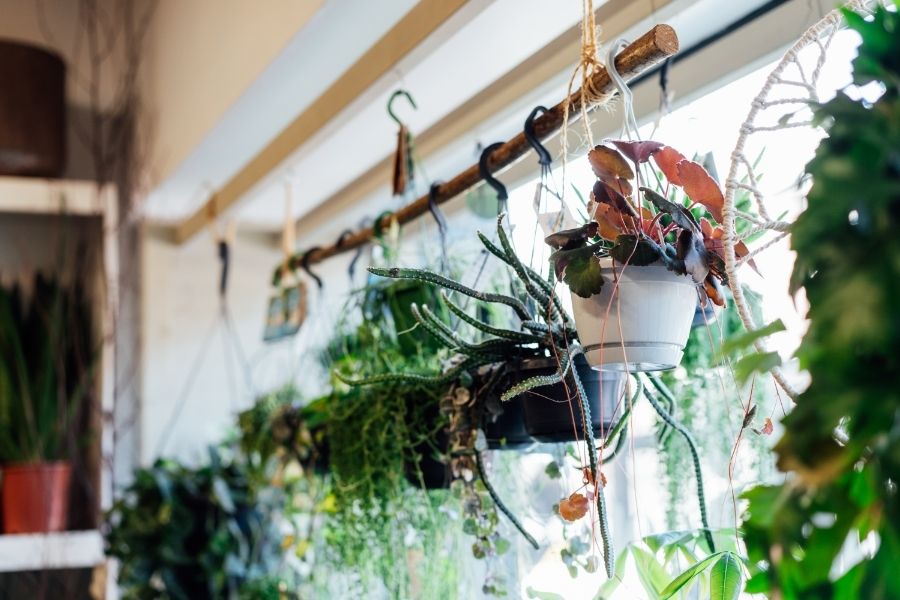 If you plan to make a real statement with artificial plants, the hanging plants take up an entire wall. They are the perfect solution for those who want to add extra privacy to the workplace. With iron wire hangers, you can attach them to the wall or ceiling. It is a trendy and low-maintenance choice for those who want to add the look of plants to a vertical setting.
There are various styles available. These hanging plants suit a modern or eclectic style. People can customize it according to their demands. To bend and shape the leaves and branches, you can change their positions from time to time. They will keep the entire look fresh and close to real. You can put them on a high shelf, a little far and away from direct view. Your guests will find it difficult to determine whether they are real or faux. Thus, the artificial hanging plants are a perfect addition to your workspaces. You can use them to supplement the look of your office.
Sometimes, it may be harder to decorate the offices. Most people want their office to be welcoming and stimulating for visitors. For those who want to add greenery to their workspace but do not have enough time to care for plants, artificial plants are the perfect solution.