Find out fascinating facts about sourcing agents and companies!
Times keep evolving every day, and so does business! The way business was run a decade ago isn't the same way it is now. There are lots of developments and improvements that are invented to aid the flow of international business. Things will get more comfortable, transactions will run smoother and faster, and those who dive into this change will benefit from it drastically. Among all the improvements and innovations, the sourcing agents or companies are one of the most valuable assets yet!
To have a firm ground in your business, you will need to outdo your competitors. This will require the right information, decisions, and speed at which you carry out duties. You might need a little help to meet up with your targets, from sourcing for the right contacts and products to shipping them. That is a significant reason why you should consider using the sourcing agents.
There has been a lot of misconception about how these agents mislead and ruin business owners. Well, that's the reason I've made a move to correct and clarify them. I will answer some confusing questions and tell you the essential things you need to know about the sourcing agents or companies. I will try my very best to go into details, giving you the most objective answers. Let's jump into that!
Who is a sourcing agent or company? What exactly do they do?
A sourcing agent is simply a person or agency that helps business owners run trading transactions. They can actually be a single person or a group of people, hence a company. They represent the buyers or importers who need to source products that are out of their reach. These agencies are mostly required in international trade where the buyer can't access suppliers directly.
However, in a more traditional sense, the sourcing agents are just meant to the only source for the suppliers for their clients. But they now offer more services asides from that. Apart from sourcing for suppliers, they can also help negotiate and price, follow up in production, testing, and shipment of the products.
Meanwhile, that isn't their primary duty to offer the full range of these services. They can only provide these based on the stated contract agreed on by both parties. So, they can do all that depending on the agreements the clients make with them.
But for the new importers who don't know their way around the ins and outs of international trading, it would be best to let them handle all that. It would save time and resources. Although this would only be possible if the client has prepared to work with a tangible budget, of course, extra services would incur additional costs.
Sourcing companies VS sourcing agents: What is the difference?
In general knowledge and instance, these two words are taken to mean the same thing. Sometimes, they are even used interchangeably, like saying 'I need a sourcing agent or a sourcing company.' It doesn't seem to matter in general terms. But, I would love to clarify that.
The two words don't mean the same thing but represent two different concepts. Let's take a look.
Sourcing agents
A sourcing agent is an individual sourcing helper whom you can hire as a full-time agent just for you. This personal sourcing agent usually operates with a team of only one or two people. And they typically work at home or in tiny offices.
Sometimes, they are individuals with experience working with trading companies or sourcing companies. After working with such organizations, they withdraw to start their business with the knowledge they have obtained. These agents are mostly contacted through online platforms such as freelancing sites (Upwork, Fiverr, etc.), and just about a handful of them own their websites where you can contact them directly.
Sourcing companies
Sourcing companies are also known as sourcing agencies. It is easy to tell that they are an organized team of expert sourcing agents and individuals who work at firms in various apartments and departments. Such apartments include sourcing, quality control and inspection, warehousing and storage, and shipping and logistics. They are known to work more effectively with the integrating of supplier resources. They also can efficiently work with many buyers/importers at the same time.
Just the way trading companies and factories operate, the sourcing companies are located in industrial clusters. For example, you can find sourcing companies located in Yiwu, Shenzhen, and Guangzhou in China.
Who needs a sourcing agent or company?
Not everybody is expected to work with a sourcing agent. I gave a hint to those who are new to international trading. Well, that's just a tip. Some other business enthusiasts need the help of sourcing companies, and they include;
a. People with little or no experience in importing
Importing from foreign countries (especially China) requires a lot of aspects and complicated duties. Such include sourcing for the right products and suppliers; the production follows shipping, etc. Only experienced importers will find this less stressful.
If you don't have the requirements and experience to carry this duty out for a start, you can hire a sourcing company to help you start the first importing journey. From that, you can be able to learn a bit as you work with them.
b. Buyers who deal with multiple product categories
Choosing to buy two products will require you to source for about ten different suppliers and then choose two reliable ones. Working with ten different product categories will need more than thirty supplier's contacts. The larger the product categories, the more you need to very more suppliers. This is going to be a long and tedious duty if you decide to do it yourself.
You can hire a sourcing company or agent to do the job for you. They will handle it more timely and efficiently than you can do yourself.
c. Large-scale businesses and organizations
Large retailers and supermarkets certainly need sourcing agents or companies. It doesn't matter if they are the most experienced and have ample funds. They'll still need them to help manage their supply chains more effectively.
For instance, a vast chain supermarket needs to buy lots of products in different categories. It is a bit impossible for them to handle the dealings with all the suppliers simultaneously. This is when they need sourcing agents or companies. Even large retail stores like Wal-Mart work with them.
d. Buyers who deal with products in special categories
There are some products whose suppliers are very hard to come by. You might not be able to come across them online or in exhibitions as they deal with special product categories. Some of these products include building materials, medicine, and others. To find suppliers in such fields, you will need a sourcing company or agent specializing in that industry. Entrusting the duty of sourcing will make it easier and reliable.
Benefits of sourcing agents and companies
Reliable sourcing companies play critical roles in importation and purchasing. They help in the following ways;
a. They save you a lot of time.
Sourcing agents and companies will do all the legwork for you. Having sourcing agents involved in your business means you don't have to bother traveling to foreign countries to meet suppliers and manufacturers. It also means you don't need to spend time searching for suppliers. This saves you enough time and resources with which you can do other productive tasks. You can concentrate on your business flow while they help you do the sourcing and follow up.
They will also help sourcing for suppliers with a competitive price range and excellent quality; that is if that's what you require.
b. They help in product quality control.
A more efficient sourcing agent is one who is locally located with the suppliers. If they are, this will be easier. This will give the ability and opportunity to check the product quality with the manufacturer. You don't have to bother about that.
And with that, you no longer rely on the manufacturer for product quality but the sourcing company or agent's assurance. They, therefore, reduce the risks of importing from overseas.
c. They save you a lot of money.
When you hire a sourcing agent or company, you are free to decide that you won't pay them till you're satisfied with the services. Also, if you're dealing with foreign suppliers, you don't have to travel to them. That would cost you a lot of money. You can hire their services and let them handle all the services, from sourcing to shipping. This would be more cost-effective than traveling to a foreign country to start sourcing from the root.
d. They assure you of safety.
The sourcing agents are like trusted intermediaries between you and the suppliers. They are always more experienced at spotting scams than you would be able to. This will save you the trouble of dealing with incompetent and unreliable suppliers.
Because their reputation would be put on the line whenever they connect buyers with suppliers, they always try their best not to disappoint them. They will go the extra mile of doing thorough and in-depth research about the suppliers. This is a crucial reason why hiring them is to your valuable benefit.
e. They act as a communication bridge.
Effective communication is essential in international trading. And, most suppliers lack in this aspect. So, when there is a dent in communication between you and the supplier, the sourcing agents or companies can step in and be the bridge while doing the transactions for you. They will ensure that you get the necessary information and get your products timely.
Also, when importing from overseas, the language barrier is a big problem. Most suppliers are not skilled in international languages. The sourcing companies will help overcome this barrier and support as the communication link. That is why it is best to work with local sourcing companies in the country you plan to import from.
What are the services offered by sourcing companies or agencies?
The services offered by the souring agents or companies differ. And the fees will also depend on the work scope you hired them to operate on. So, let me introduce you the some of the services that they offer mostly.
The services they mostly offer are;
a. Sourcing for product suppliers in different categories
Generally, this is the most basic of their services. They source, verify and select suppliers that meet up to the preferences of their clients. They will also help negotiate with the suppliers on their client's behalf. They do this to get the best price and confirm the details before the resumption of production.
However, there seems to be a misunderstanding between some clients and their agents. This is about whether the sourcing company should give out the supplier's information directly to the client. This entangled situation seems to spring up a misunderstanding. Some clients think this is some shady business and don't like it. But, let me tell you this; whether the sourcing agents will give out the supplier's information to the buyer is dependent on the service model they operate on. Take a look at this;
Individual sourcing agents
These sourcing agents mostly operate on freelancing sites like Upwork or Fiverr. They are usually paid hourly or daily or earn a fixed price for the full project. This business model is just the same as finding a business ambassador and assistant in that foreign country.
With this business model, it is their obligation to supply the client with the supplier's information. When the buyer pays the fees, the agent will provide them with the supplier's contact to communicate with them directly. The buyer will then go-ahead to negotiate the price with the supplier. That is how far they operate.
Sourcing agencies or companies
The sourcing agencies or companies will not give out the supplier's information to the buyer. They will not be found doing that for these two reasons;
They usually deal with quality suppliers who they have found from accumulated resources. These suppliers cannot be found on regular B2B platforms. This is why you can get products at competitive prices from sourcing companies.
They charge their service salaries and fees by the percentage of the value of the goods. That is the profit model they operate with.
Although they won't share the supplier's information with the buyer, they can still take them to visit the factory. However, this only happens when then the product order is a huge one. Otherwise, that won't be possible.
b. Production follow-up, product inspection, and shipment and logistics
After the sourcing company or agent has found a suitable supplier for the buyer, it is time to arrange the production order. They will coordinate the monitoring of the goods and make sure that the expected quality is met up.
They will also handle product inspection services. They will ensure they inspect the finished products before the shipping is done. If any defective product is found, they will return it to the supplier. That then brings us to the final step, which is the shipment.
Shipping the products require a very high level of experience or expertise. Apart from the price of shipping, some documents and certificates need to be prepared. They will handle that for you.
These services will only be available if you agree with the sourcing company or agent. These services will be offered to you based on your decision and situation.
They also offer other services such as;
Customizing the products
Packaging and label customization
Product photography for eCommerce requirements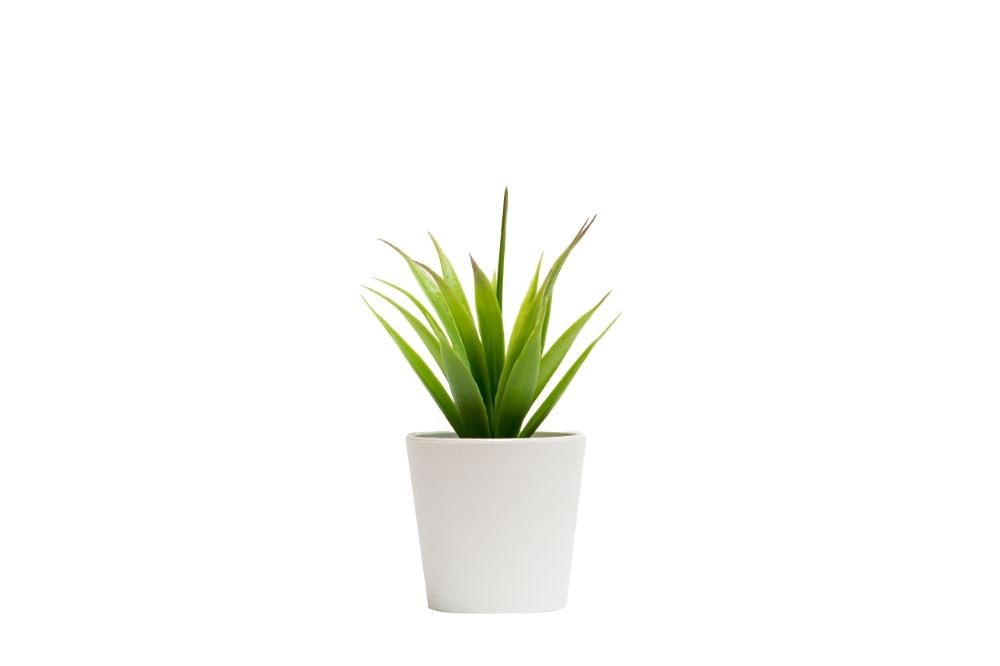 How do they charge for their services?
This has been one of the most asked questions in this industry. And it is a fascinating one at that. There is no fixed standard as to how the sourcing companies and agents charge for their services.
The charges vary very much according to the scope of their services. It also depends on the product order amount, category, and cooperation. Some of these agents can even give off deficient free services for trial order, but when the procurement cost is calculated, you find out that it is so far from being low priced. That is a strategy.
For you to know how they charge, I have a list of some charging methods they are commonly found operating with.
a. Fixed salary per project for a specific time
Individual sourcing agents mostly employ this method. They charge a fixed commission for each project they handle for a specific time frame. They usually charge about $50 to $60 per product. Seems affordable, I know, right? This is an easy method as you can talk to the suppliers of the products directly. However, here is the pitfall- they are very unprofessional, and the suppliers they find are usually on the cost-effective side.
They also work monthly for a fixed price, and this is the most recommended in this method. You can hire them full-time for a month as they handle the transactions for that period. They can charge about a thousand dollars for them to work for only you full-time. That's better, right?!
b. Gaining from price differences
Many sourcing companies and agents employ this method of charging. In such a situation, the sourcing agents will provide suitable suppliers with competitive prices and good product quality for the buyers. This is almost impossible to find such suppliers on your own through B2B platforms. They get their commissions from this.
Those are the most common charging methods used by sourcing companies. Others include hourly, percentages based on the value of products, etc.
What makes the right sourcing agent or company?
There are good sourcing agents, and there are bad ones alike. To determine the agency's reliability, here are some competitive elements that can make up a good sourcing company.
a. Business license
This is the first thing that every business must-have. A business license is a certification that the industry is legally allowed to work as a sourcing company. It also helps you keep track of their transactions.
b. Experience
Having the necessary experience in the field is a plus. The more experienced the sourcing agents are, the faster and more efficiently, the processes will be. Also, ensure that they are experienced in your product domain. It is also imperative the sourcing agent specializes in your product domain.
c. Location
You must hire a sourcing agent located in the industrial cluster in that country. For example, in China, daily commodities are found in Yiwu; therefore, it would be best to find the sourcing agent in that location. This would be the most convenient way to find the contact of reliable suppliers.
Here is a brief compilation of the industrial clusters in China and their product categories.
Gift items- Yiwu
Electronics- Shenzhen
Children's items and clothing- Jimo, Zhili, and Guangdong
Hardware- Yongkang
Cosmetic- Guangzhou
Home accessories- Foshan
Textile- Shaoxing, and Guangzhou
Packaging- Cangnan, and Wenzhou
There are other industrial clusters, but that is the basic of them all.
d. Language
Since a sourcing agent will work as a connecting bridge between you and the supplier, they will need to be skilled and fluent in many international languages. Otherwise, communication will not be sufficient, which can lead to further complications.
e. Transparency
In hiring a sourcing agent, transparency is essential. They will need to state the requirements as miscommunication can cause colossal damage. Ensure that they are clear about the price, the production, and other processes.
If they try to divert your attention from important matters, it would be best to avoid working with such companies.
We are wrapping up!
To start the business on the right foot, you need to ensure that whoever you're hiring is reliable and competent. This will guarantee you that your proceedings are carried out efficiently. Therefore put extra efforts when finding the sourcing companies as they will be your direct link to finding reliable suppliers.
If you have any questions or ideas you want to share with us, you can leave them in the comment section.
Good luck!