B2B-Should you buy areca palm trees directly from the factory or wholesalers?
Do you want to buy areca palm trees in bulk? Do you need faster and economical ways to get this done? Have you sought the best options for this? Well then, you've gotten to the final stop!
In the world of artificial plants, there are many more species being replicated to look just like their natural version. One of the most trendy designs is the Areca palm trees which you can find almost everywhere today. They can be used for both residential and commercial purposes. And due to this trend, the demand to purchase and import them in bulk is rapidly increasing. Many businesses have emerged to provide and supply these plants to buyers.
If this post found you, you might seek ways to buy areca palm trees in bulk. Typically, you would want to buy from the factories or wholesalers. But you know the big question is- Factories or Wholesalers, which is better?
There has been a lot of contemplations about this. Every buyer has a different perspective. After reading this post, I can assure you that you will make the right choice even without being guided. I have put so much into it, and I hope you find it helpful.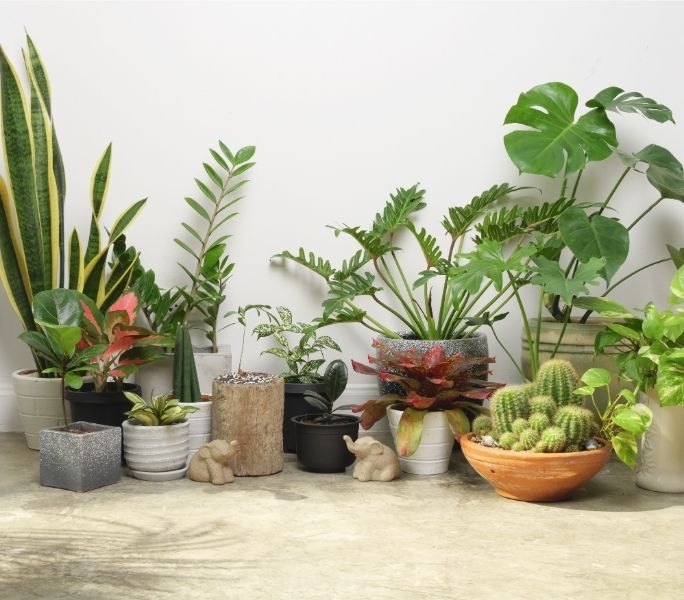 Here is a brief highlight of the content of this post.
Factory direct and Wholesale; what do they mean?
Pros and cons of buying areca palm trees directly from factories.
Pros and cons of buying areca palm trees from wholesalers.
Now, which would you prefer?
1. Factory direct and Wholesale; what do they mean?
Is it still unclear to you the difference between the two terms? Have you never heard about the term factory-direct? They may be frequently used terms in the world of business, but that doesn't mean you won't need a better understanding of them. And NO, they are not generically the same. Although they are not wholly unrelated, they have unique features.
I will explain their similarities and differences. But firstly, let's talk about them.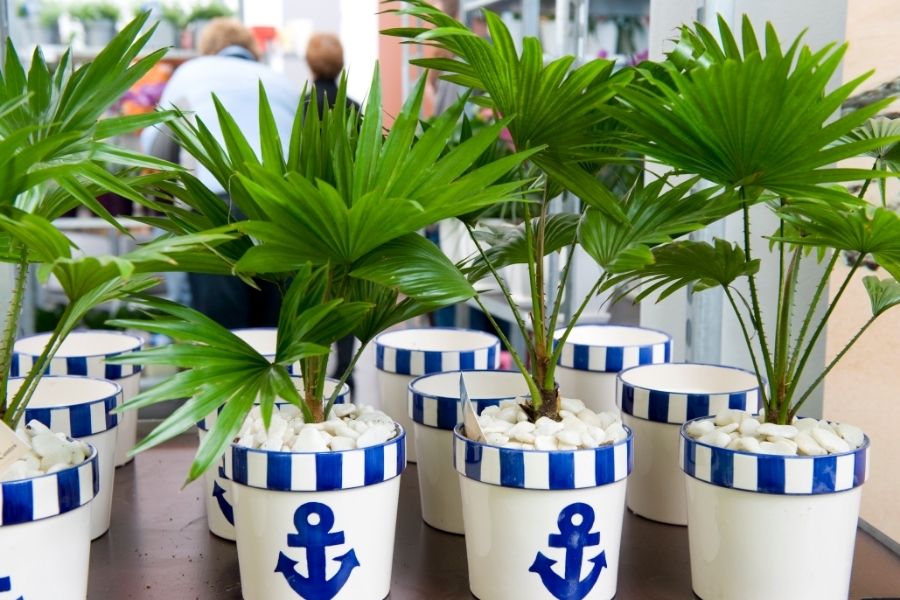 Factory direct
'Factory direct' is a term that refers to buying goods directly from the MANUFACTURER. Manufacturers will sell to other businesses at factory-direct prices. Therefore, factory-direct prices are prices charged by the actual producer of the product. So, instead of saying, "I will buy factory-direct artificial areca palm trees, you can say you buy them directly from the manufacturers. So I will use the terms factory direct and manufacturer interchangeably. Okay?
So, as an artificial plant dealer that intends to buy faux trees,' factory direct' means eliminating the middle man and cutting the whole distribution chain by directly purchasing from the manufacturer.
Wholesale
There is not one group that is referred to as wholesalers. There are many wholesalers in the distribution chain. The wholesalers buy from the manufacturers and resell in smaller quantities or MOQ. But you shouldn't be mistaken, and they do not sell in retails. They are simply middlemen who deal with the manufacturers and sell at slightly higher rates. They can also be called suppliers.
2. Pros and cons of buying areca palm trees directly from factories.
Pros
There are many upsides when you buy directly from the factories. When compared to buying from wholesalers, you can tell a significant difference. Here are a few reasons why factories are leading in the distribution chain;
· Factory direct faux plants are somewhat less pricey.
I know there are lots of myths about buying from factories. However, in this case, factory direct artificial plants cost less than buying from other means because the chain gets shorter ad there are no middlemen in the trade. The wholesalers will have additional costs they MUST include into their prices, so they don't incur losses in the process. There's no two-way about this. They will need to fund their business, pay their employees, and take care of advertisements. These expenses will add to the original price, making their faux areca palm cost more money.
Meanwhile, factory direct purchases are free of these additional costs. They will offer you prices of the cost of production and their profit margin. No middleman means no extra cost.
· Factory direct artificial areca palms have further expiry dates
When products are purchased directly from factories, they will have a longer time before expiration. This will give you more time to resell the products without getting damaged. You can also stock them up for a longer time. Meanwhile, middlemen will have these products stocked up before reselling, which lengthen the time.
· Factories will offer better shipment and quality.
It is less likely that your artificial plants will be damaged if the factories handle them during shipping. Sometimes, these products will be transported from one warehouse to another before they get to you. This can damage the plants if not properly handled. And even if the products get to you in good condition, there is a probability that the structure has been hampered and will not be as sturdy as before.
· Factories can have your products customized upon specific requests.
Artificial areca palm trees can be customized if the need be. This is only possible if you are dealing with the factories. You can request some additions to the factory's products for you. This benefit is very limited to the distributors. Since you intend to resell, you can develop ideas to differentiate your products from competitors.
· Factory direct purchases provide the privilege of communicating buyer feedback.
When you buy from a wholesaler, communication with the manufacturer is difficult. Although they may give you the contact address of the factory, it won't be as effective as when you have dealt with them directly.
Cons
Here are some of its downsides;
· Factories pay little attention to online services
As an importer of artificial plants, you need to contact the factories to reach them. If you want to deal with them online without traveling to their location, you will need to visit their websites. Sadly, most of their websites are crappy.
· Requesting a sample is a must.
When dealing with factories, you must request a sample. There is no way out. And to be sure that you know, it's not free. You have to pay for it. This means you need to prepare a budget for it as well.
3. Pros and cons of buying areca palm trees from wholesalers.
Pros
· Shorter shipment time
Unlike the factories that have to produce your products upon order, the wholesalers will have products in stock most of the time. They should have some already waiting to be sold. Hence they ship faster than the manufacturers. Therefore, if you need the products to get to you urgently, go for the wholesalers.
· Seamless online transaction experience
Many wholesalers will market their faux plants on e-commerce platforms. You find what you want on the forum, add the products to your cart, and pay for it. You don't need to go through the process of getting and testing samples. They will be showcased on the platforms. Such e-commerce marketplaces may include Alibaba, Aliexpress, Global Sources, and Made in China.
· They sell at lesser minimum quantities.
Factories will require you to meet with their MOQs before manufacturing your products. These MOQs are usually not so flexible. However, wholesalers are willing to sell to you at relatively lesser MOQs than manufacturers.
Cons
· Higher prices
You will be required to pay higher with wholesalers. This is because they will need to profit after buying from factories. These additional fees may be incurred from storage, marketing, shipping, etc.
· Their artificial areca palm trees will not be customizable
You may want to buy the trees in different styles. They do not have flexible designs lie the factories will have. This makes it harder to get products that differ from those of competitors.
4. Now, which would you prefer?
Well, this is entirely up to you to decide. You will have to choose which works best for you after comparing and analyzing how they relate to your business. Choose the one which complements your business plan. Have an excellent time choosing the best!