Outdoor artificial plants wholesale industry is growing fast. These faux plants are versatile. And people can use them in a wide variety of situations, ranging from home to public places. They look natural and long-lasting. So, they are an ideal alternative to live plants. Outdoor artificial plants wholesale business has seen excellent results. This article will help you know better about outdoor artificial plants. If you are a wholesaler, this will be the best guide for you to do your business.
— Is it OK to put artificial plants outside?
Buyers may worry that the color of the outdoor artificial plants will fade. They may be afraid of the leaves cracking with time passing. That is the key point to consider. The outdoor artificial plants can withstand different weather. So, people can put them for outdoor decor. The raw material of outdoor artificial plants is fabric, PE, and PU. With advanced technology and high-quality materials, the factory produces long-lasting and environmental products. Their advantages are UV resistance, flame retardant, and waterproof.
— How long can outdoor artificial plants last?
Over time, cracking or fading may happen to even the most durable outdoor plants. The producer makes the plants with anti-UV processing. Then, their life span will be longer, reaching 5-8 years. Without special UV treatment, the life expectancy will be shorter. So, choose the factories that can provide a UV test report. They can offer you qualified and perfect faux plants. And, they can ensure the warranty for more years.
How do people keep outdoor artificial plants last for a longer time? Here are some maintenance tips that you can tell the customers.
Compared with live plants, the maintenance of artificial plants is easier and faster. Thus, users can save a lot of time and cost. Users also need to do some proper maintenance. So they can make their outdoor artificial plants last longer and more elegantly.
1. Limit the exposure to strong sunlight.
Suggest your clients move the outdoor artificial plants at regular intervals. So, they will not always receive strong sunlight. In this way, they can avoid cracking and color differences. In the summer, there will be a long time of strong sunlight. You can recommend your customer create a shelter for outdoor artificial plants. In this way, users can extend the service life of their plants.
2. Keep away from extreme weather.
There may be some bad weather in a year, such as heavy rain and strong wind. They will cause artificial plants to crack and affect their service life. Recommend the clients to move artificial plants inside the room in bad weather.
3. Clean the dust once in a while.
Outdoor artificial plants will accumulate dust over time. It will cause weaker UV resistance. So, regular cleaning is important to users. People can blow with air to remove the dust. It is the fastest and easiest way to remove debris from the leaves.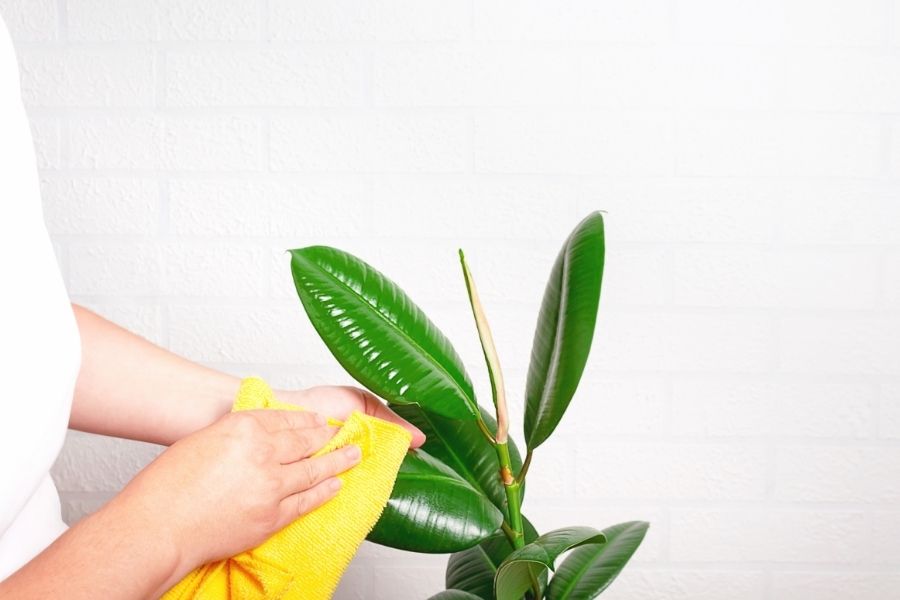 –How is an outdoor artificial plant produced?
As a wholesaler, you don't need to be an expert in producing outdoor artificial plants. But you need to be familiar with the production. Then, you can get a better idea of its price, arrangements and so on.
According to different necessities, factories use different materials to make outdoor artificial plants. Silk plants are very popular among all artificial plants. Polyester is the most common material used in artificial plants. Their prices are low, and they are easy to dye. Plastic is another material in regular use. Plastic plants are very durable with high quality. Producers make the stems and stalks with iron wire.
Here are four main processes for the production of outdoor artificial plants.
1. Screen printing and molding the shape
The manufacturer will first cut and press the fabrics into shapes and sizes. The imprinting technology is getting improved a lot. Factories can print the texture on the fabric. And they can cut them into the corresponding pattern. Then, they will get the leaves piece by piece.
2. Injection
In this process, producers put the leaves into the injection mold. Then, they can inject the petiole onto the leaves.
3. Assemble the parts
Factories make the stems with iron wire and fix the stems by injection machine. In this step, workers will collect the petiole with leaves. And assemble them with the stems.
4. Packing
Under customers' requirements, producers can add branded tags on the stem. After all those, workers will pack them into branded craft bags and boxes.
— What you need to know about artificial plant wholesaling.
1. What is the wholesale business?
Wholesale business includes all activities of selling products or services. Below are some features of wholesalers.
l They own a large number of products.
l They sell the goods in bulk.
l Their price will be lower than the retail market price.
There are three types of wholesalers as below:
The first one is commercial wholesalers. They are full-service wholesalers or limited-service wholesalers. Full-service wholesalers perform all the functions of wholesale business. Limited-service wholesalers intend to reduce operating expenses. So, they act as part of the functions of wholesaling.
The second is agents and brokers like manufacturer agents, purchasing agents, commodity brokers, etc.
The third is the business branches and purchasing offices of manufacturers and retailers.
2. Global Outdoor Artificial Plants Market Insight.
The needs for outdoor artificial plants keep growing. One of the essential reasons is the increasing demand for DIY & home improvement items. So more and more companies source trending decorative outdoor products. Like artificial grass, plants, and flowers. These various faux plants can provide a complete home gardening or landscaping solution.
The artificial plants witnessed market growth at a rate of 4.4% in the forecast period of 2022 to 2029. The raw materials of faux plants include polyester, silk, and plastic. Producers prefer polyester for the manufacturing of artificial plants. It is convenient and costs less. Outdoor artificial plants have applications in both commercial and residential settings.
Moreover, producers keep enhancing the design and technology. They will propel the growth of the artificial plants market. The application of artificial plants keeps growing. It will also motivate the growth of the artificial plants market.
3. Benefits of the outdoor artificial plants wholesale business.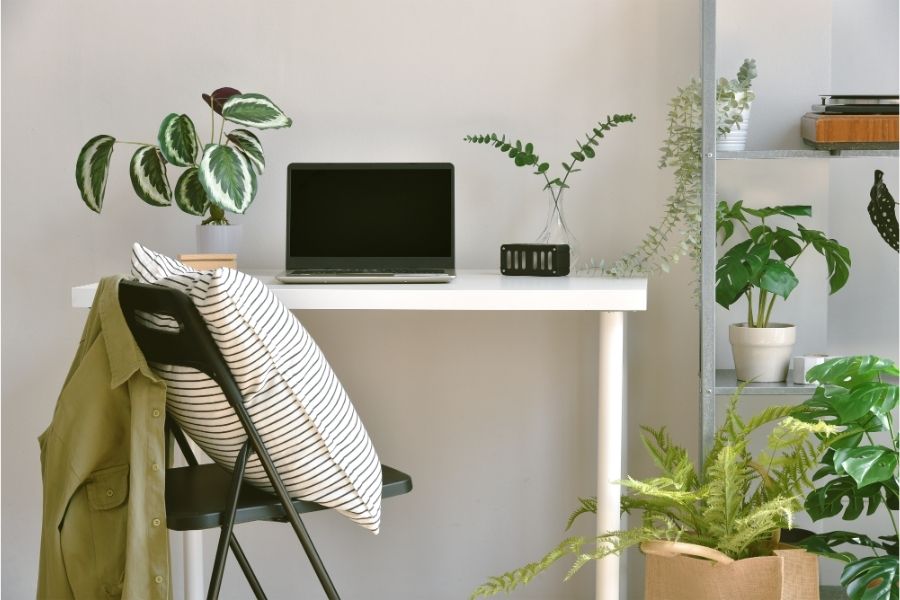 As a wholesaler, you can access a wide range of outlets. So, it enables you to connect with various clients and retailers. Providing products in bulk enables you to access the factories in the supply chain. Thus, you can expand your business in a short time.
Here are some advantages of artificial plant wholesaling.
l Wider expansion
l Fewer marketing costs
l Reduced impact from market changes
l Better brand awareness
l Leveraging the potential of different distribution methods.
— What are the popular outdoor artificial plants for wholesale?
To make the faux plants look more realistic, factories will choose top-quality materials. Choosing raw materials requires careful examination and consideration. So, they can give the completed products natural looks. The true beauty of outdoor artificial plants is in the small details. They include the complex coloring of the leaves and the texture of the stems.
Outdoor fake plants come potted or unpotted. So, they give you the ultimate versatility to choose. Users can set these plants in rock, cement, or on the ground. And they can also display the potted ones as-is. It is a great way to add a bit of greenery outside.
Each of the outdoor artificial plants can protect against UV so that they can stay good-looking season after season. This protection makes sure that the leaves and stems will not fade.
1. UV-protected Outdoor Artificial Boxwood Hedges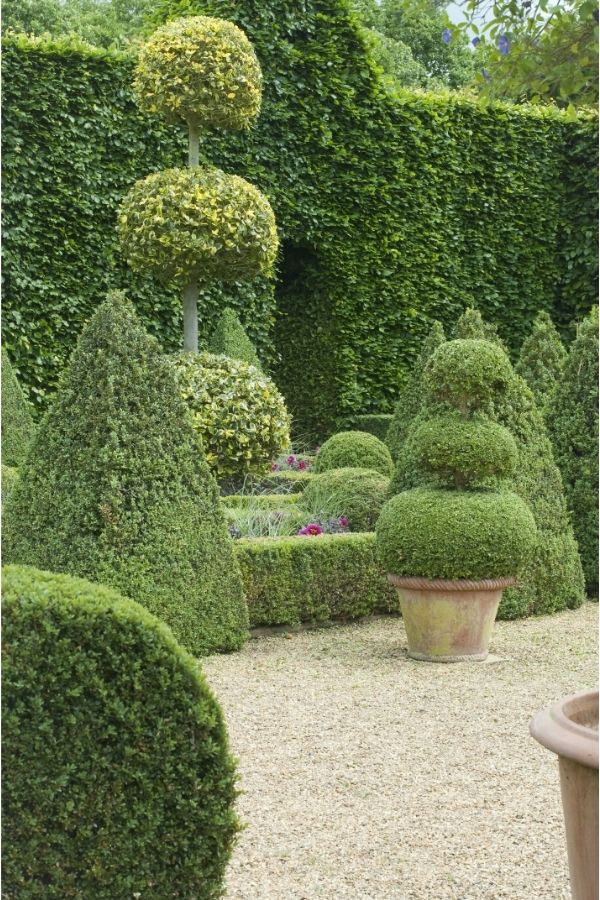 Boxwoods are one of the most favored plants in landscape design. Metal or metal fences may not suit the park's style. The UV-resistant artificial boxwood hedges can help to create privacy screens.
2. Large Outdoor Artificial Trees
Large outdoor artificial trees have lifelike foliage, textured trunk, and bendable stem. So, they look so natural. Different plants for outdoor use have different leaves. They are perfect for creating various vacation atmospheres or gorgeous tropical rainforests.
Here are some most popular artificial outdoor trees:
Tropical landscapes are lush, colorful, and exotic. But, there are few places with tropical climate conditions in the world. Many landscape designers show interest in tropical vacation ideas. The large faux palm trees, fiddle leaf figs, and Monstera are excellent choices.
Mediterranean landscaping is popular for its elegance. The customer's favorite artificial outdoor plant for this style is the olive tree. You can access diverse outdoor artificial potted plant trees in various dimensions. They can meet all your requirements.
The tall outdoor artificial bamboo plant is another popular plant. They can provide a flexible choice for screening large spaces. Users can take advantage of bamboo's natural beauty to block out unwanted views.
3. Outdoor Artificial Garden Plants
Factories make products with durable polyester material. The outdoor artificial garden plants come without the hassle of watering or lighting. These plants are perfect as an all-year-round decoration. They are sturdy and easy to maintain. Their stems are flexible with full leaves, making them very easy to arrange.
The outdoor artificial garden plants have a gorgeous and multi-colored appearance. They can bring new styles into the garden. Made with high-quality, durable materials, they are resistant to heat. So, they are bound to keep their vibrancy for a long time.
4. Outdoor Faux Topiary Plants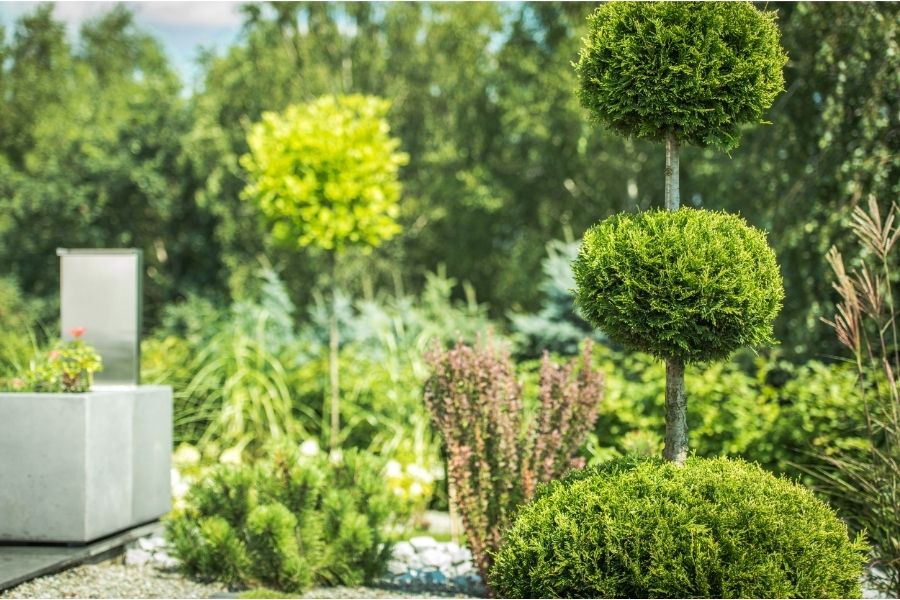 Country landscape design has become more and more popular over the last few years. And it has become the main trend for outdoor decor. This rustic style brings a cozy feel to urban areas.
Made of high-quality fresh PE, there are diverse faux topiary series. Like boxwood balls, spheres, or trees with incredible realism and natural-like features. They have become a part of patios, porches, courtyards, etc.
The artificial fig tree has a healthy and natural-looking green color. Its elegant appearance can elevate the aesthetic of any space. It comes with adjustable leaves with various lengths and width sizes. So users can get what they need.
Their leaves spread out. Providing good coverage to make the space look well-decorated. Some plants come in beautiful pots. Moreover, these plants come with all the things you need to put together. So, assembling these plants is easy.
5. Artificial Outdoor Grass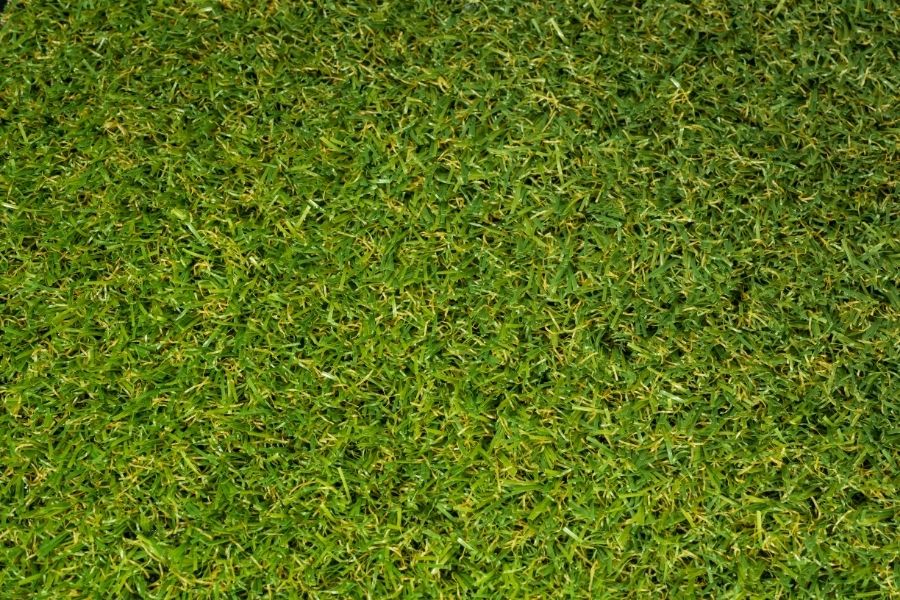 The artificial landscape grass is easy to install. They are suitable for outdoor spaces of residential and commercial buildings. The artificial grass has a lush green color that adds life to the outdoor space. They are very lifelike and give a good value for the cost.
The grass is generous in quantity to give the impression of real grass. Made of durable plastic material, they are UV resistant. And they can hold up well in all weather conditions.
6. Artificial Outdoor Hanging plants
Artificial outdoor hanging plants have a lifelike appearance. Their functions are well in any location. These plants also do not need any maintenance at all. People can place them in some places around the house. They complement other plants and decor in any space.
These hanging plants are perfect for walls, balconies, and roofs. They look very natural and need less maintenance. Also, the stems with iron wire inside that make the plants durable. And they allow people to bend them into any shape they want.
— How to make your wholesale business more profitable?
1. Be trustworthy.
Follow your clients' requirements. Guide the customers to the right place and the right product.
You can describe the condition of all the products you sell. Tell the client about the shipping policies and restock information in detail.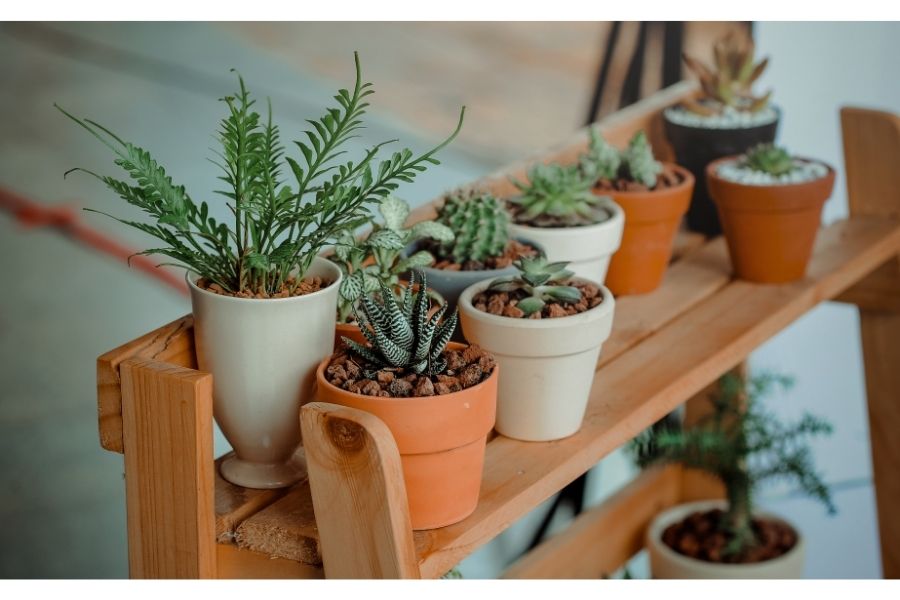 2. Market with social media and use high-quality photos.
Engage the clients and drive traffic by promoting your business on social media. Like Twitter, Facebook, and Instagram.
For an online business, the more high-quality pictures you use. The more credibility you can get from potential clients. Please remember to avoid copying photos from the internet.
3. Mind the profit margins.
The best way to increase profit is to find a manufacturer with a more competitive price. They can offer you discounts on bulk purchases. So, you can pass on price advantages to your clients.
4. Identify the packaging.
If you intend to set up a brand, you need to think about customized packaging. The details include design, color, and dimension.
5. Commit to customer service.
The wholesaler can add some value to the customer experience. Purchasing from suppliers is not easy. It requires a MOQ. But wholesalers can resell individual products to the clients. So they can create a branded customer experience. These methods can be simple, like customer loyalty programs, in-depth product descriptions, and customer support.
Are you sourcing the best outdoor artificial plants for wholesaling? This guide is right for you. It can help you learn some methods of outdoor artificial plants. And it presents some top-rated outdoor artificial plants. This guide can walk you step-by-step through the wholesale methods.