An artificial green wall is an aesthetic feature that can brighten up space with much ease. For interior and exterior use, it has become a widespread form of decoration. This brings more people into the conviction that it isn't a total waste of resources.
If you have made up your mind to get one for your home or office, that's the right choice. However, the fact that there are many inferior vertical gardens makes the purchasing process an exhausting one. Like any other product, you have to know the necessary features to make the right choice.
So, to know that the artificial foliage you are buying isn't a cheap, low-quality, and defective product, here are some essential features you should look out for.
a. Check out for its UV certification.
If what you want is a versatile artificial green wall that you can place outdoors, UV certification is necessary. UV certification shows that the product has been tested and approved to be UV resistant. Outdoor vertical gardens need to pass this test to be easy to maintain, and they will not fade quickly when placed in the sun.
If you are unable to get a hold of the certification, but you are told that the product has been tested, you should get a better understanding of the test's irradiance level. If the company is sincerely assuring you that the product is UV tested, they should provide the certification. Otherwise, that would mean you should doubt if they are telling you the truth.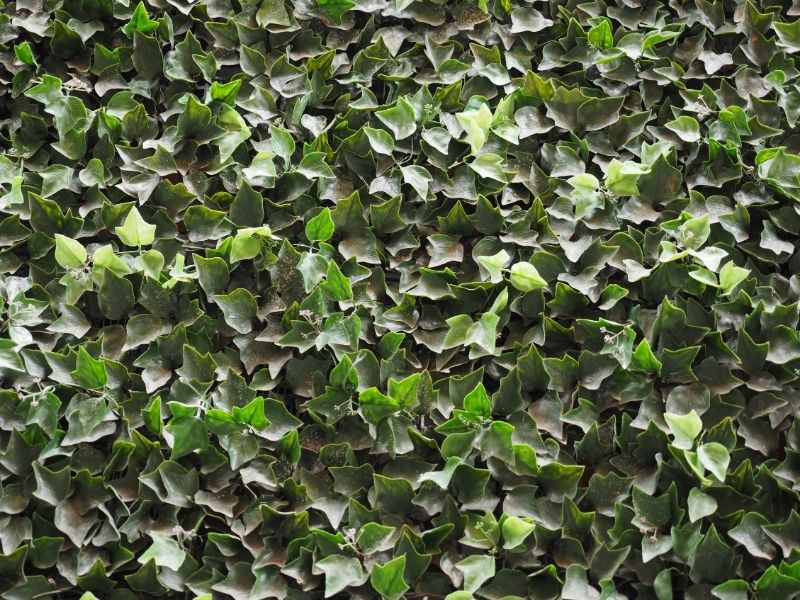 b. Ensure that the product is fire rated
All artificial green walls must be fire rated. Fire safety is a crucial factor to be considered in whatever décor you intend to input into a room. And this factor is essential in interior decoration. That means, if you plan to place your artificial vertical garden indoors, it must be fire rated.
So, when you are buying one, ensure that the product is tested to be fire rated. Artificial can be made fire rated by adding the fire retardant chemical into the raw materials or spraying after production. Either way, your product must be made from one of them.
There are various levels of testing to show performance. Do not rely on just the fabric test, which some factories will convince you to do. Ensure that it holds a very high certification of Bs1d0, which is one of the highest fire ratings.
c. Warranty included
In terms of quality, a product warranty is crucial. I have observed that confident factories are the ones that offer the most warranty. That is a sign I can trust. Many products come without the product warranty, and I will not advise you to buy them. That is a sign of inferiority. A factory that is confident of its artificial green wall will always offer a warranty.
I have come across factories that offer about a five years warranty for the green walls, which is undoubtedly a good sign of quality.
I hope these three features help you make the best decision. Don't be in a rush to buy any product. Examine them before diving deep into purchasing them. Okay?!
Have a nice day!