Are you tired of the bare painted walls and the wall hangings? Are you craving a change? Then it is the right time to create artificial living walls. You will love the result- an impact like that of authentic plants.
But before we delve into the DIY steps, note that your faux wall's size affects the total expenditure.
            You will need:
Artificial plants (have the more natural-looking ones)
Artificial plant panels
Pipe cleaners
Wire cutters
You need to buy flowers in bulk
If you get a contract for decorating office spaces for a corporation, you will need to find quality plants. Your work is your bes marketer: and we at FEELREAL also believe that. That's why we manufacturer quality artificial plants to complement your skills.
Prepare the backdrop
The first step is setting up the backdrop. You only need to snap the artificial plant panels together. However, if you need to make adjustments such as having smaller sized panels, you will need the pipe cleaner to join pieces to get the desired size.            
Attaching the artificial plants
Lay the grid down and start attaching the faux plants. Having the grid on the floor improves your efficiency. You can try a few designs first before fixing the plants permanently. For better results, ensure the various tones are evenly distributed on the grid backdrop.
It is essential to separate bunches of the faux plants into smaller portions. You will need the wire cutter to complete this task. Working with small bunches will help you create your artificial living wall with greater ease. Moreover, smaller bunches enable you to distribute the hues evenly.
Are you happy with your design? Then you can now use the pipe cleaners to secure the greenery on the grid backdrop permanently.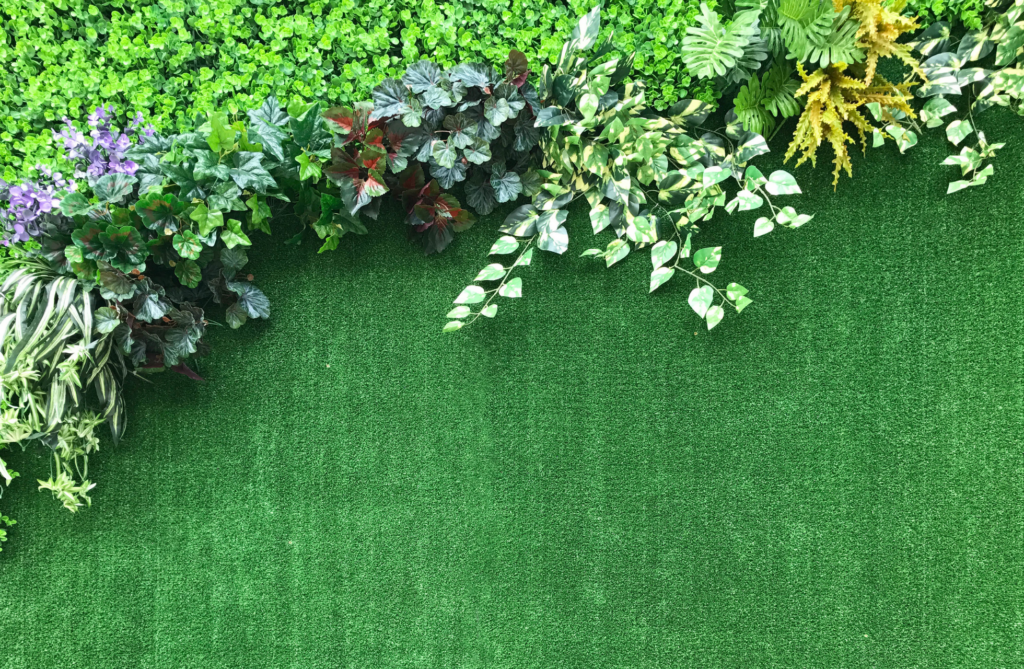 However, you do not need the pipe cleaners for every bunch you will fix. Just use the extra wires to attach the plants that had wires in step two above. Add more faux plants until you are contented with what lies before you.
Fixing on the Wall
Thirdly, you need the hammer and nails to fix the faux wall. However, remember that the sun has a bleaching effect. As you settle for your artificial living wall location, ensure that parts of the plant will not fade because of direct sunlight. Voila! The job is done. Step back and enjoy the sight of your beautiful self-created artificial living wall.                
 Parting Shot
With these steps, you can create an artificial living wall and customize it to fit your taste. However, always go for the best bargains. Especially when you require to decorate large spaces. You can save a whole lot of money buy buying the plants directly from manufacturers in China.