When it comes to artificial plant sourcing, China is a great place to start. Not only are the prices competitive, but you can also find a wide range of factories producing faux plants in different shapes, sizes, and colors. However, finding the right factory can be tricky, especially if you're unfamiliar with China's manufacturing landscape.
Five tips to help you find the best artificial plant factory in China:
Finding artificial plant factories in China may seem daunting at first, but once you know which tools to use, the process becomes much more manageable. The tips below can help you decide what artificial plant factory in China will suit your needs.
1. Alibaba is an excellent resource for finding artificial plant factories in China.
If you're trying to source artificial plants in a cost-efficient way, Alibaba is an ideal resource. Established in 1999, this Chinese e-commerce giant provides access to factories specializing in mass-producing goods at highly competitive prices. Assistance with finding suppliers within China is also available on the platform, helping you connect with reliable partners who can fulfill orders at the required quality and quantity. For those looking for affordable prices and a vast selection of factories regarding artificial plants, Alibaba has everything they need under one roof.
Alibaba provides essential information on each producer's capabilities, pricing, and quality control methods – which can help buyers make better decisions when sourcing from China.
Alibaba also shows the suppliers' experience and whether they have the right technology. On Alibaba, you can learn the suppliers' ratings and reviews from other buyers and even negotiate better terms. You can also check their certifications, such as the CE, and ROHS, to make sure that their products meet the standards you require.
2. You can use Google to search for "artificial plant factories in China."
If you're not familiar with Alibaba, another way to find artificial plant factories in China is by using Google. Type in "artificial plants factories in China," and you'll be presented with a list of options.
However, it's important to note that many results will be for middlemen or trading companies rather than the factories themselves. While there's nothing wrong with working with these types of businesses, it's essential to be aware that they will likely mark up the prices of the products they source from the factory.
Searching the internet for artificial plant manufacturers in China can be an overwhelming task. With Google, however, anyone can easily find the information they are looking for. Additionally, buyers can use Google to further research the individual companies and compare them side by side. This is an excellent way to learn about each supplier in detail and make more informed decisions when seeking out artificial plant providers from China.
3. You can check out websites like Made-in-China.com and Global Sources.
Made-in-China.com and Global Sources are websites that connect buyers with Chinese factories. Both websites offer a vast selection of artificial plant suppliers, allowing buyers to compare prices, quality, and services among different companies.
Furthermore, both sites have comprehensive vetting processes to ensure that all the factories they list meet specific standards and safety regulations. This helps to reduce further the risk of dealing with unreliable or fraudulent suppliers.
Not only will you find extensive listings that provide essential details on each supplier's experience, pricing, production capabilities, and quality control methods, but you'll also have access to verified reviews from buyers who have used their services in the past. Whether your goal is to find manufacturers for a one-time order or begin a long-term relationship with a producer abroad, these two sites will help you better understand what's available and make an informed decision.
4. You can attend Trade Shows.
One of the best ways to find reliable suppliers for artificial plants is to attend one of the many trade shows held in China. These events offer an excellent platform for buyers to learn more about the products and services provided by factories. You can get an up-close look at samples, discuss customer requirements with factory reps, and even negotiate prices.
Additionally, these shows often feature many of the leading companies in the artificial plants' industry. This can be an excellent opportunity to meet with representatives from multiple suppliers and determine which ones best suit your needs.
Attending trade shows is one of China's most reliable ways to find high-quality artificial plant factories. It allows buyers to directly compare and contrast the various suppliers regarding quality, reliability, and pricing. Plus, it provides an invaluable experience that will help them make informed decisions when sourcing from abroad.
Attendance at trade shows can be a precious experience. Business owners, entrepreneurs, and salespeople can meet industry leaders, network with potential customers, and investigate current industry trends. It is also an excellent way to strengthen relationships with suppliers and distributors.
Most of these events involve product demonstrations and conferences and the chance to explore new products or services in detail. Making a positive impression during trade shows through professionalism, thorough knowledge of one's company and product offerings, good communication skills, and proper etiquette can significantly impact future business.
*Additional Tip: It's also important to remember that visiting a factory in person is essential to the sourcing process. This will allow you to observe operations first-hand and ensure they align with your requirements. Furthermore, it will also help you get a better understanding of the factory's production capacity and standards.
5. You can hire a sourcing agent who specializes in finding artificial plant factories in China.
Another option is to work with a sourcing agent who specializes in finding artificial plant factories. They will be able to guide you through the process and provide invaluable insight that can help you determine the right supplier for your needs.
A good sourcing agent should have extensive experience in the industry, strong relationships with reliable suppliers, and a deep understanding of the Chinese manufacturing landscape. They will be able to help you find the perfect supplier for your products, save time and money in the process, and offer valuable guidance throughout your sourcing journey.
Engaging a sourcing agent can be essential in finding the right artificial plant factory in China. An experienced and knowledgeable agent can save you valuable time by searching through numerous options to narrow the list to only those factories that meet your criteria.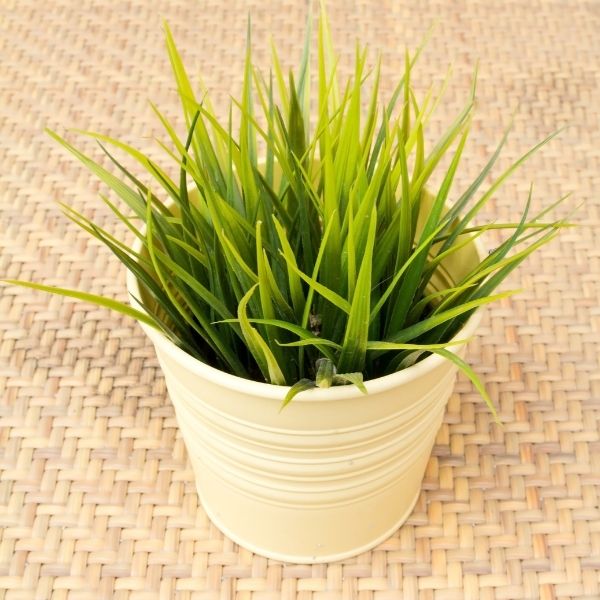 With their access to various modes of communication – from online resources to personal contacts – a knowledgeable sourcing agent can be invaluable in getting you the latest information on suppliers and trends in the Chinese market. This unique cross-section of research is a must for any business looking for the perfect artificial plant factory in China.
In conclusion, Alibaba is an excellent source for finding artificial plant factories in China, but Google, Made-in-China.com, and Global Sources should also be utilized. It may be worthwhile to attend a Trade Show to meet potential suppliers and get comfortable with the selection of products available. Lastly, hiring a sourcing agent specializing in this field is often beneficial, as they can provide valuable insights into the industry and the region.