If you're in the business of artificial plants wholesale, then you know that outdoor plants are a hot commodity. People love to spruce up their outdoor spaces with some greenery, and artificial plants are a great way to do that without all the hassle of caring for natural plants. However, with so many options on the market, it can take time to figure out where to start. Here are five tips for finding the best outdoor artificial plants wholesale:
1. Do your research and compare prices from different suppliers. 
When purchasing, it is wise to research and compare prices from different suppliers. This way, you can ensure you get the best value for your money.
Doing the research ahead can save you both time and money in the long run. You can learn about the materials used, how long a plant should last, and what kind of maintenance it will require.
When researching potential suppliers, you can explore their websites or Alibaba to understand better the quality and selection they offer. Additionally, it's important to contact multiple suppliers to get multiple quotes so you can compare prices.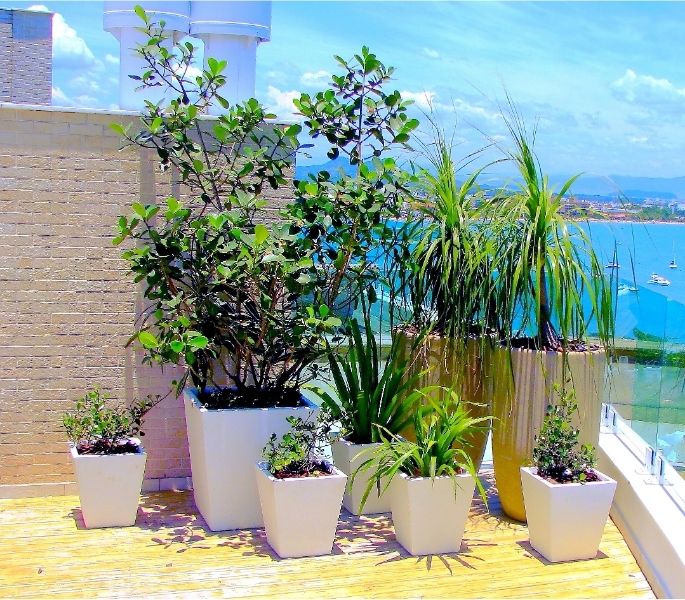 Comparing the prices of different suppliers is a great way to ensure that you get the best deal. And remember to factor in shipping costs when you're making your decision. Moreover, it is important to compare the prices of different suppliers and their services and reputation.
Taking a few minutes to conduct some research will help eliminate any sellers offering poor-quality products or services. Doing your due diligence beforehand gives you peace of mind when making an important purchase decision.
When ordering online, read reviews and check feedback from other customers. This will give you a better idea of the quality of the supplier's products.
2. Check the quality of the products before making a purchase. 
When making a purchase, always ensure that your products are of good quality. Nothing is worse than spending hard-earned money on something only to be disappointed when it arrives. Doing thorough research can help you find the best deal for your budget and set an expectation about what to expect upon arrival. Don't settle for second-best – check the quality of the product first!
Quality is paramount when it comes to purchasing artificial plants. It is important to check the quality of the products before making a purchase. This means looking for signs of wear and tear, checking for fading or discoloration, and examining the materials used and how realistic they look.
Before buying wholesale outdoor plants, you should ask for samples from different suppliers and check the quality. You can compare the samples and decide which ones are the best for your needs.
Good quality outdoor artificial plants will typically be made from a durable material such as polyester or plastic designed to withstand the elements. Additionally, they should feature realistic-looking foliage and realistic textures. Quality artificial plants will also be fade and weatherproof to ensure they last longer than cheaper alternatives. Other features of good quality outdoor artificial plants include UV-resistant material and easy installation options.
3. Be sure to ask about the warranty and returns policy before finalizing a purchase. 
When deciding to purchase an item, it is essential to ensure every sale detail is wholly understood. One way to do this is by inquiring about the warranty and returns policy regarding the item. Asking questions in advance can help protect both parties involved, as sellers should be able to explain their policies before a purchase is complete. It also gives buyers the opportunity to understand their options if they are dissatisfied with their purchase or if something needs to be fixed.
Taking this extra step can go a long way in protecting your investment. Many suppliers offer generous warranties and return policies that vary from one another. Gathering information ahead of time will ensure that you are making a well-informed decision and simplify the buying process.
4. Work with a reputable supplier who has experience in this field. 
Working with experienced and reliable suppliers with a proven track record of delivering high-quality results is essential. A reputable supplier with extensive field knowledge has already done the necessary research and development to produce top-notch products or services for your specific needs. They will help minimize risk and ensure that resources are used effectively.
When selecting a supplier, be sure to consider their portfolio, certifications, industry experience, customer service reviews, and ability to provide insight into market trends. With the right supplier on your side, the process of completing projects is sure to be smoother and more successful.
Finally, when purchasing artificial plants wholesale, you should always buy from a reputable supplier. Reputable suppliers typically offer excellent customer service and a wide selection of products. They will also be able to advise on the best type of outdoor artificial plants for your needs and how to care for them.
5. Offer a wide range of colors and sizes. 
People love to mix and match plants to create their ideal outdoor space, so having a large selection is vital. Consider offering different sizes, shapes, colors, and textures to appeal to all types of customers.
Having a wide array of colors and sizes available for artificial plants wholesale is beneficial for both buyers and sellers. A variety of options will help to draw customers in and make it easier for them to find what they need. Offering an assortment of colors, shapes, and sizes is an excellent way to show buyers that you are serious about meeting their needs. Additionally, providing a selection of items offers more opportunities for buyers to create unique arrangements that fit their tastes and preferences.
So, if you want to provide your customers with the best possible experience when buying outdoor plants, make sure you offer a broad selection of colors and sizes. Doing so will help you increase customer satisfaction and loyalty while boosting your sales.
By following the tips above, you're sure to find a supplier for artificial plants wholesale that meets your needs in terms of price and quality. Remember that it's important to research and ask about return policies before making a purchase. Also, working with a reputable supplier with experience in the field is essential for maximum success. With the proper knowledge and approach, you can be sure to make an informed decision when it comes to purchasing artificial plants wholesale. Good luck!