Living rooms across the globe are getting a green makeover as houseplants have surged in popularity. But what if you desire the lush, verdant look of a plant-filled space but lack the green thumb necessary to maintain them? Fear not, we at FeelReal, offer you the best of both worlds.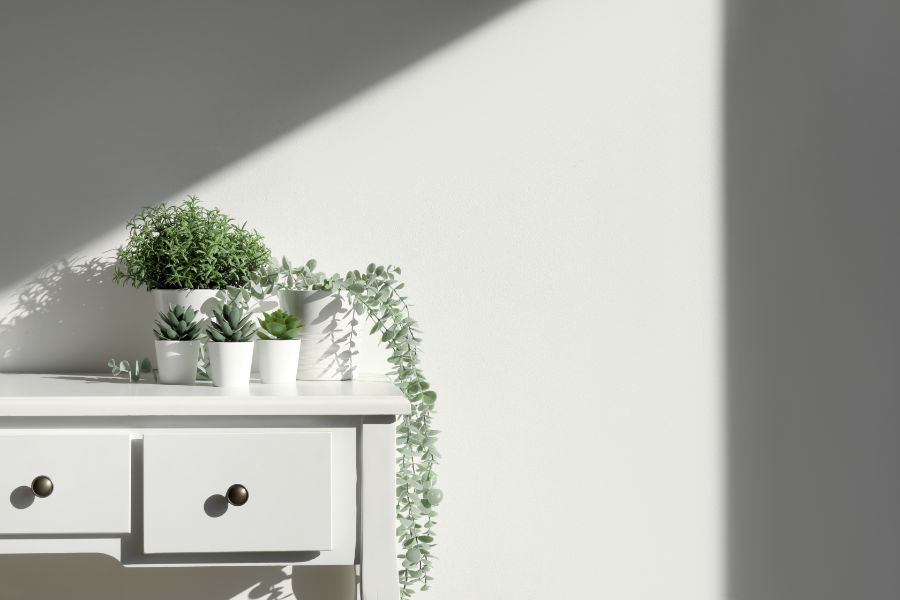 Artificial plants are not the unconvincing plastic versions from decades past. Our products are nearly indistinguishable from their real counterparts unless closely examined, providing the trending look popularized by nature-loving influencers without the struggle of plant care.
Our lifelike artificial plants require little maintenance beyond occasional dusting. They will neither wilt nor outgrow your living space – a common issue with real plants that rarely stay small. For most homeowners or renters, the optimal way to create a nature-inspired living room is by investing in high-quality artificial plants. Let's explore 11 ways you can revamp your living room with our artificial greenery.
11 Fast and Easy Transformations for Your Living Room with Artificial Plants:
1. Opt for Hanging and Trailing Plants
They provide a relaxed and often bohemian vibe, suitable for various interior styles, not only the boho look. Our artificial hanging willow vine, for example, can be conveniently positioned on any narrow shelf, behind mirrors, pictures, and in other spaces needing a splash of greenery.
2. Evoke the Mediterranean Vibe
If the tranquil Greek landscape inspires you, our artificial olive trees are perfect for adding a touch of Mediterranean aesthetics to modern or minimalist rooms. Paired with stone-like pots, they accentuate calming hues and can be used as a singular statement piece or in pairs to frame large furniture.
3. Imbue Your Living Room with Tropical Warmth
Inject an air of tropical sunshine in your home with our range of artificial tropical plants. We recommend a combination of large, medium, and small plants for an optimal effect. Our favorites include the statement-worthy Artificial Bird of Paradise, the attention-grabbing Banana Canna, the iconic and space-friendly Artificial Parlor Palms, and the trendy Artificial Monstera.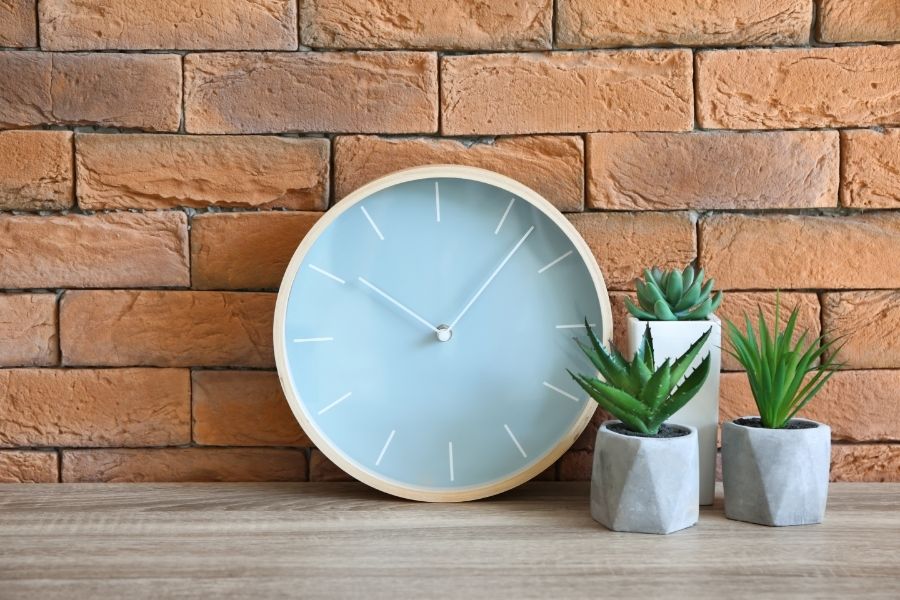 4. Take Advantage of Small Plants
Using many smaller artificial plants can have a significant impact on your living room, particularly if space is a constraint. Small plants like artificial succulents, Boston ferns, cacti, and small grasses can be placed on side tables, coffee tables, bookshelves, mantles, and other spaces for a vibrant effect.
5. Highlight a Main Plant
A single, prominent plant is usually sufficient for most living rooms, unless you have a large, open floor plan. Regardless, each seating area in your living space can be enhanced by a sizeable plant that draws attention and adds life to your surroundings. Following our earlier discussion on top tropical plants, here are some additional favorites:
Artificial Fiddle Leaf Fig: Known for their large, oval-shaped leaves that drape from the branches, these plants provide a visually pleasing balance between stem and leaf, especially in their artificial form.
Artificial Bamboo: If you're seeking a statement plant that won't take up much horizontal space, artificial bamboo is a prime choice. Our variants come with genuine bamboo stems, giving them a realistic appearance. They come in different types, including those with black or green stems for a unique twist.
Artificial Ficus Tree: These trees have been a popular choice for ages. With their plentiful small, round, or heart-shaped leaves in deep green and woven stems, ficus trees complement any decor style and wall color. It's a time-tested, versatile option.
Artificial Snake Plant: The famous snake plant, also known as Mother-in-Law's Tongue, is enjoying a resurgence in popularity. You can choose between the classic yellow-tipped version or ones with soft, wavy silver lines across the leaves.
Artificial Lemon Tree: For a brighter, more vibrant touch, consider an artificial lemon tree. These miniature artificial citrus trees enliven any space with their optimism.
6. Pair Your Plants with Vibrant Pots
Adding color to your living space doesn't always mean getting colored furnishings. A simple addition of colored or patterned plant pots can brighten up a seemingly bare room.
7. Be Fashion-Forward with Artificial Eucalyptus
Eucalyptus is a popular choice for interior decor these days. Our artificial eucalyptus tree is the perfect subtle green plant to incorporate into your modern space. Match it with a white, grey, or stone-colored pot for a classic, elegant look or opt for a woven belly basket to accentuate the plant's soft texture.
8. Opt for an Elegant Vibe with Artificial Boxwood
If you prefer a more sophisticated look and the leafy, wild tropical plants don't fit your aesthetic, consider introducing artificial boxwood into your space. They can add a touch of nature to your space while preserving its polished lines. Artificial topiary spirals and balls are popular choices, perfect as standalone pieces or in pots or vases, depending on your desired aesthetic.
9. Set Up a Dedicated Plant Shelf
Plant shelves are in trend at the moment, and for good reason. Fill a few small, narrow shelves with a variety of plants in different styles and colors along with a mix of eclectic pots. This can serve as an alternative to traditional artwork, bringing depth, texture, and warmth to your space.
10. Consider an Artificial Green Wall
Green walls, common in luxury public spaces like hotels and restaurants, can also be a striking feature in a home. Using a few individual panels to replace traditional artwork in your living room can add lush foliage without occupying floor or shelf space.
11. Turn Your Windowsill into a Plant Display
Often overlooked, windowsills can serve as a vibrant display for artificial plants. The width of your windowsill will dictate the plant choices, but a mixture of shapes and textures can provide a stunning view, especially on a bright day.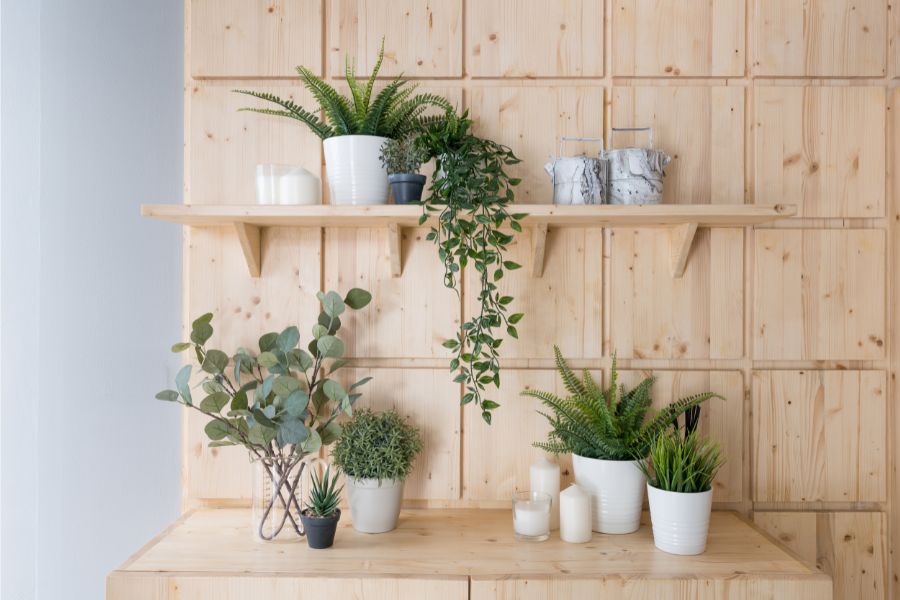 The multitude of ways to revamp your living room with artificial plants makes it worth trying out different approaches to see what fits best with your space. Many of these tips are applicable to other rooms in your home as well. Start shopping for the perfect plants for your living room transformation here.
FeelReal's commitment is to provide a realistic, immersive experience with high-quality artificial plants at competitive prices. We prioritize understanding our clients' needs, ensuring product excellence, and meeting deadlines to overcome common issues like poor quality, shipping delays, and higher prices from other suppliers.
Whether you're a fan of indoor decorations, wall art, or outdoor artificial plants, FeelReal is your one-stop solution for affordable, high-quality products that can effortlessly breathe life into your living room. Connect with us today and take the first step towards creating your dream green space.